break free moisturiser
Regular price

Sale price

£40.00
natural face cream for oily skin
Life and skin are all about finding a healthy balance. For combination skin you want a lightweight moisturiser that calms and hydrates the skin without overloading it.
That's why we developed a special moisturiser for skin prone to breakouts and blemishes. It comes packed with actives to balance oil production and manage pores (Alpine Willow Herb, Very Low Molecular Weight Hyaluronic Acid) and like all our moisturisers also comes with an Adaptogen Complex that defends against the effects of pollution, UV radiation and stress.
1. How to use

Apply gently to cleansed face and neck. Supercharge with few drops of your prescribed Adaptology serum.
2. Certifications and standards

This product is certified cosmos organic and is 99.9% natural and21.5% organic and certified cruelty free.

Delicately fragranced with 100% natural, hypoallergenic fragrance and dermatologically tested to mimimise skin sensitivity.
3. Full ingredients

aqua (water), isomyl laurate, pentylene glycol (from sugar cane), glycerin, coco-caprylate/caprate, cetearyl alcohol, microcrystalline cellulose, C10-18 triglycerides, ectoin, parfum (naturally derived fragrance), sodium hyalutonate, epilobium fleischeri powder*, tephrosia purpurea seed extract, helianthus annuus (sunflower) seed wax, propanediol, sucrose stearate, glyceryl stearate, jojoba esters, isoamyl cocoate, fructose, cellulose gum, sodium stearoyl glutamate, xathan gum, tocopherol, sucrose palmitate, polyglycerin-3, helianthus annuus (sunflower) seed oil, phytic acid, citric acid, potassium sorbate.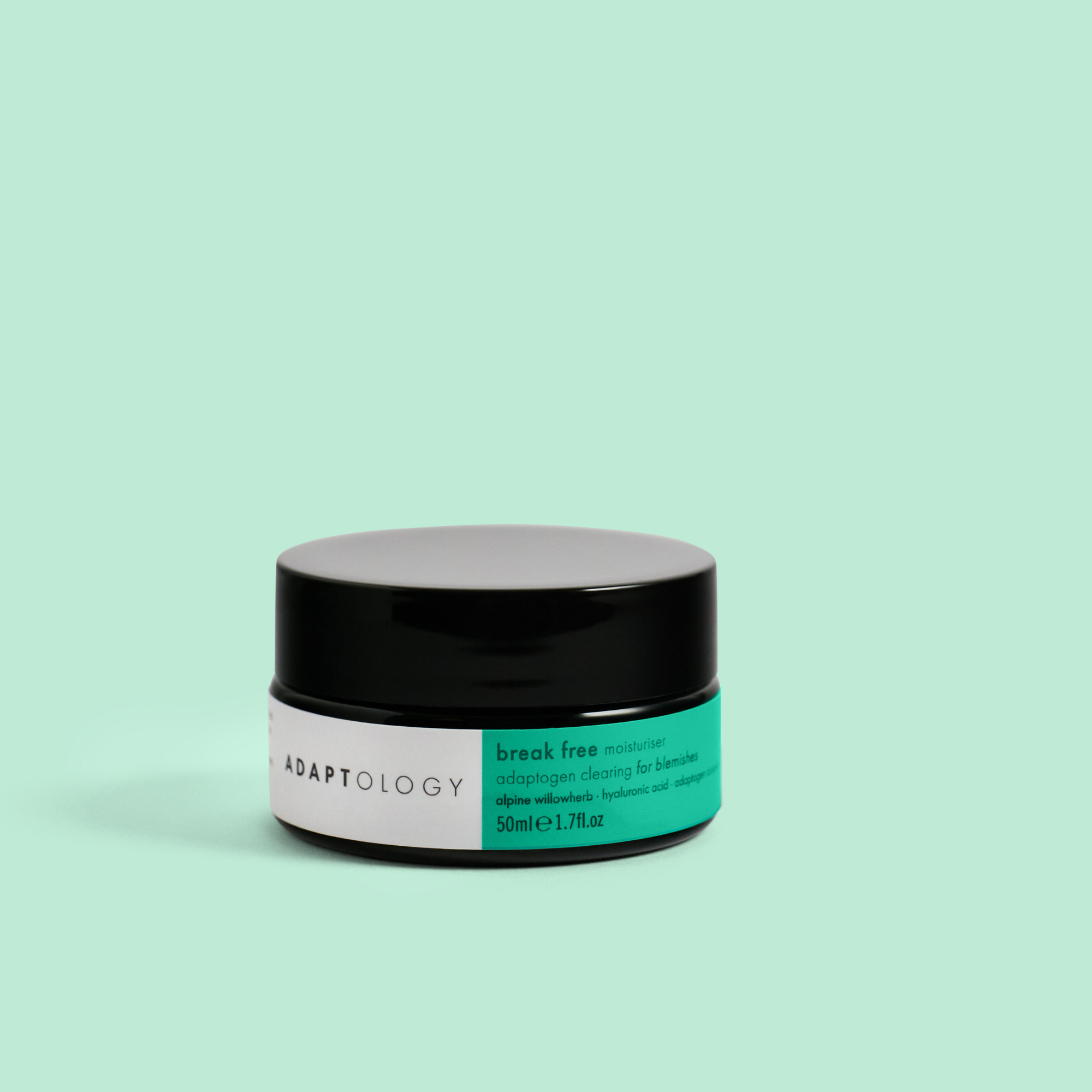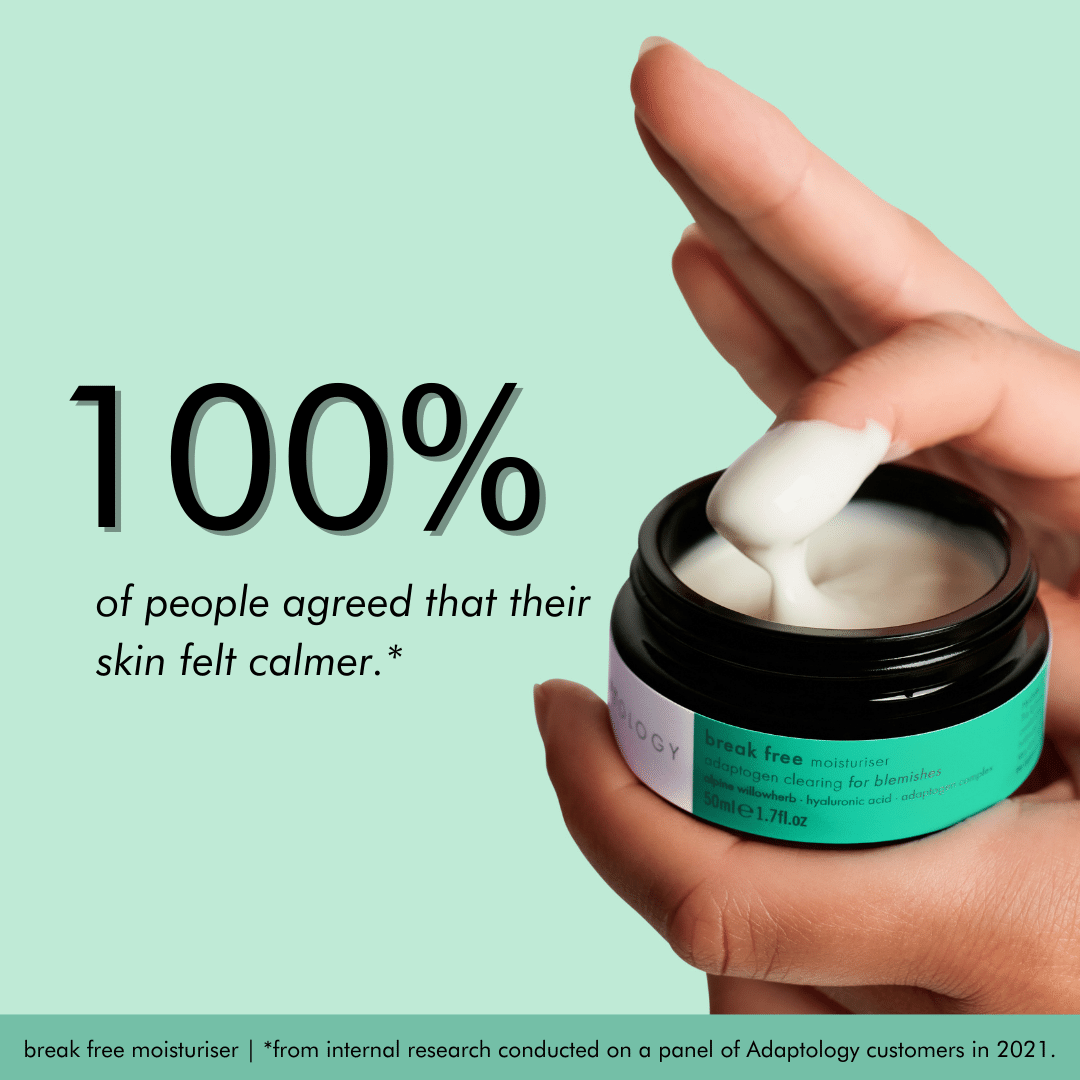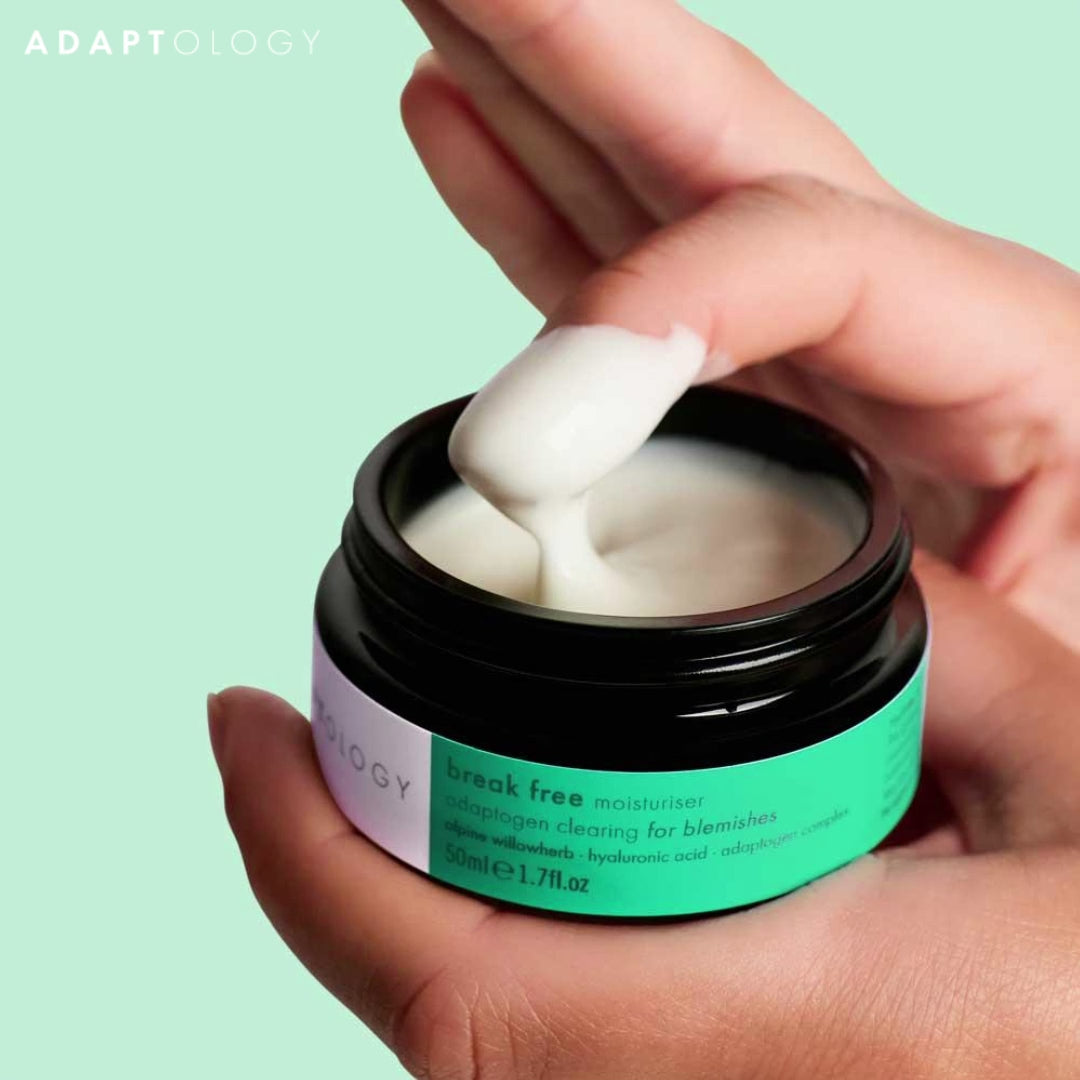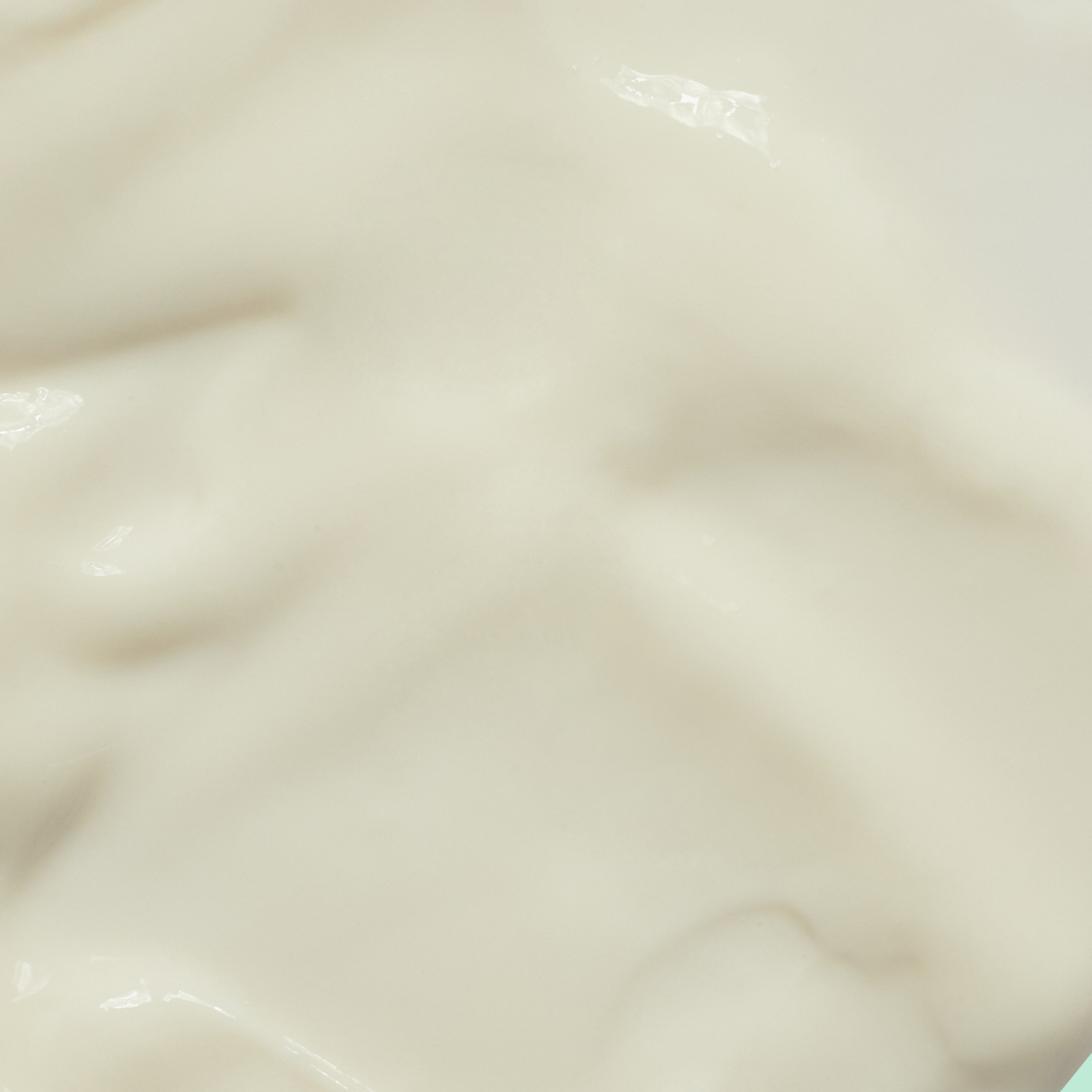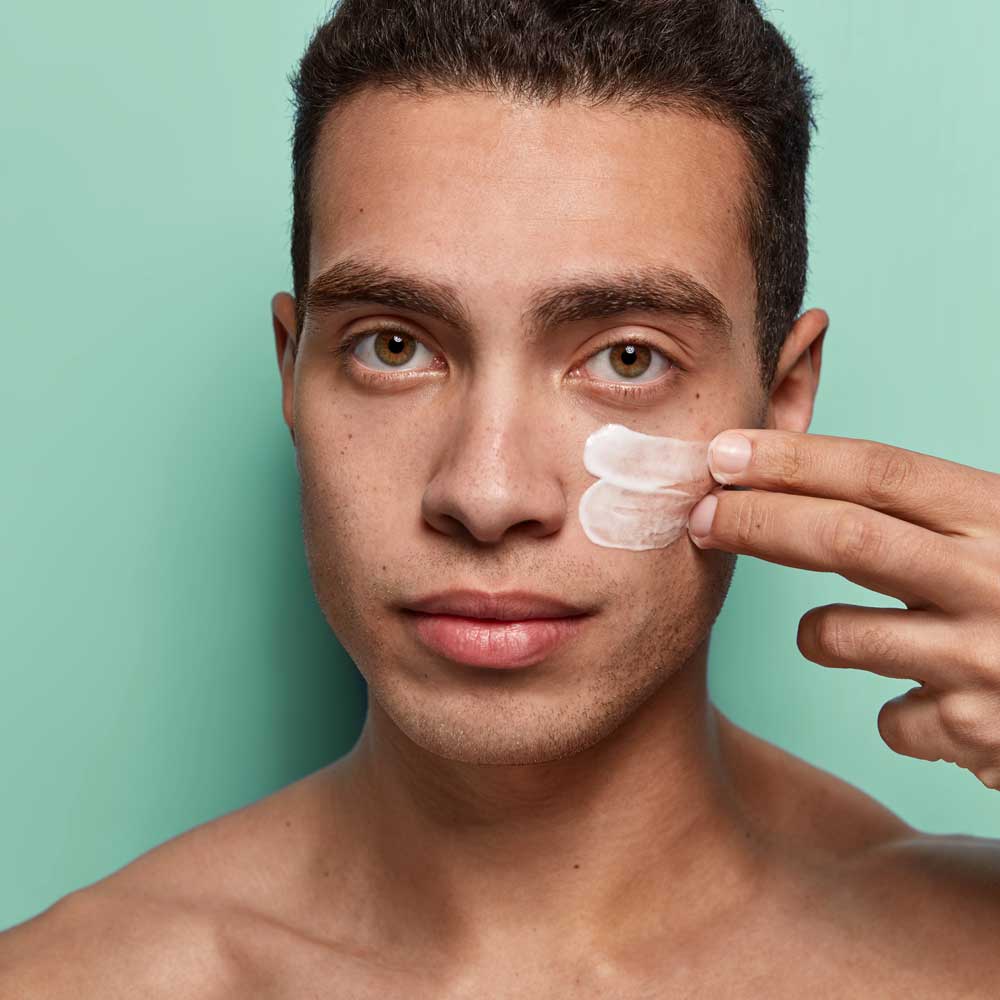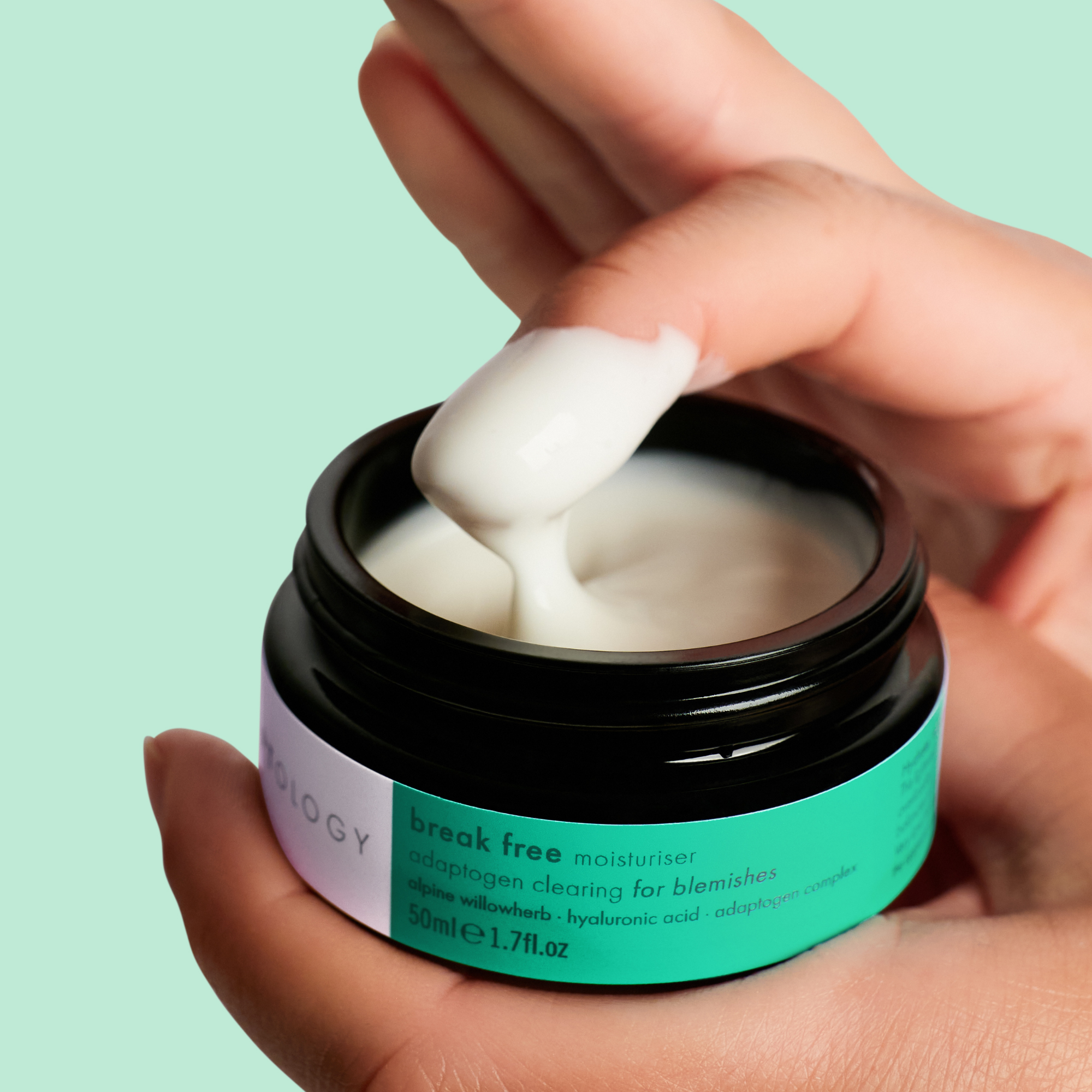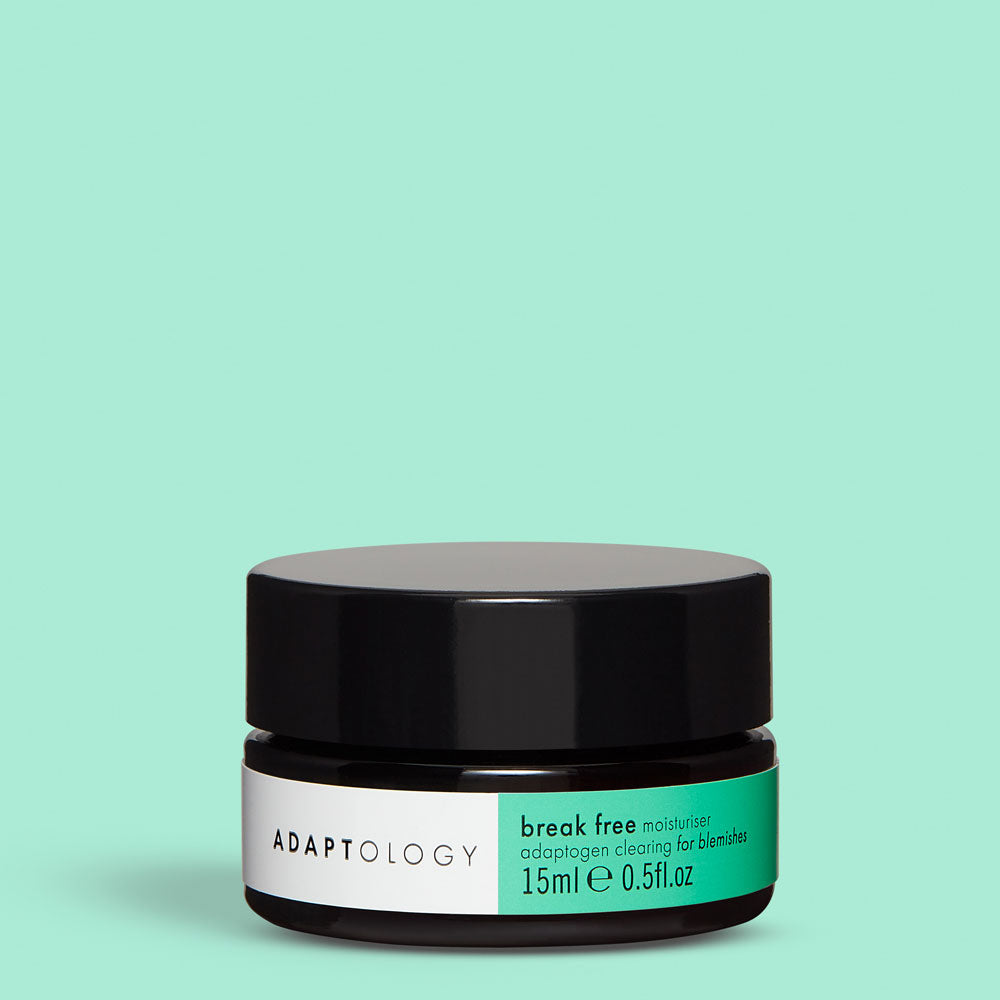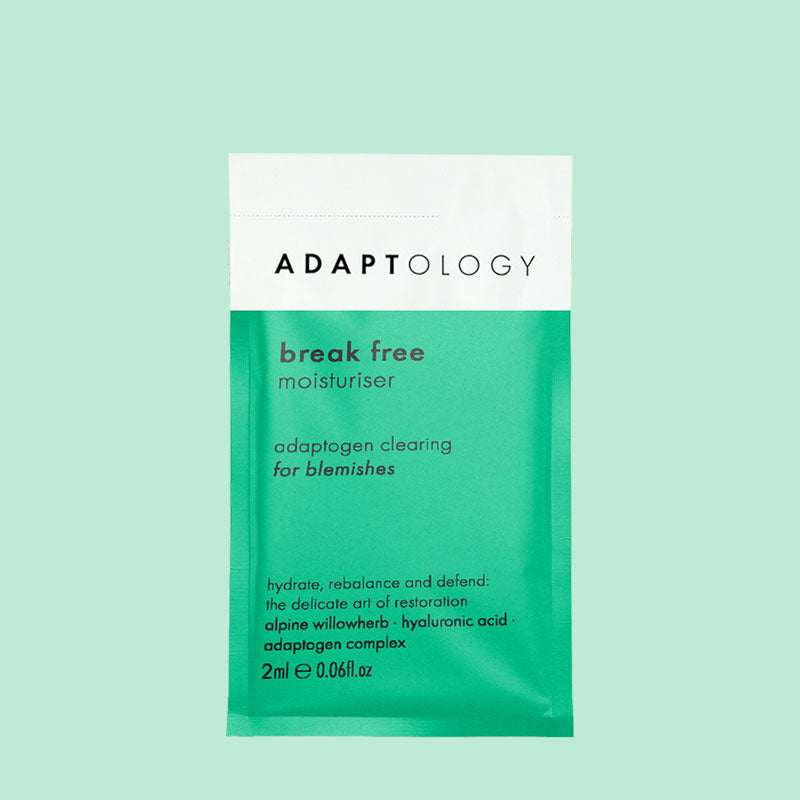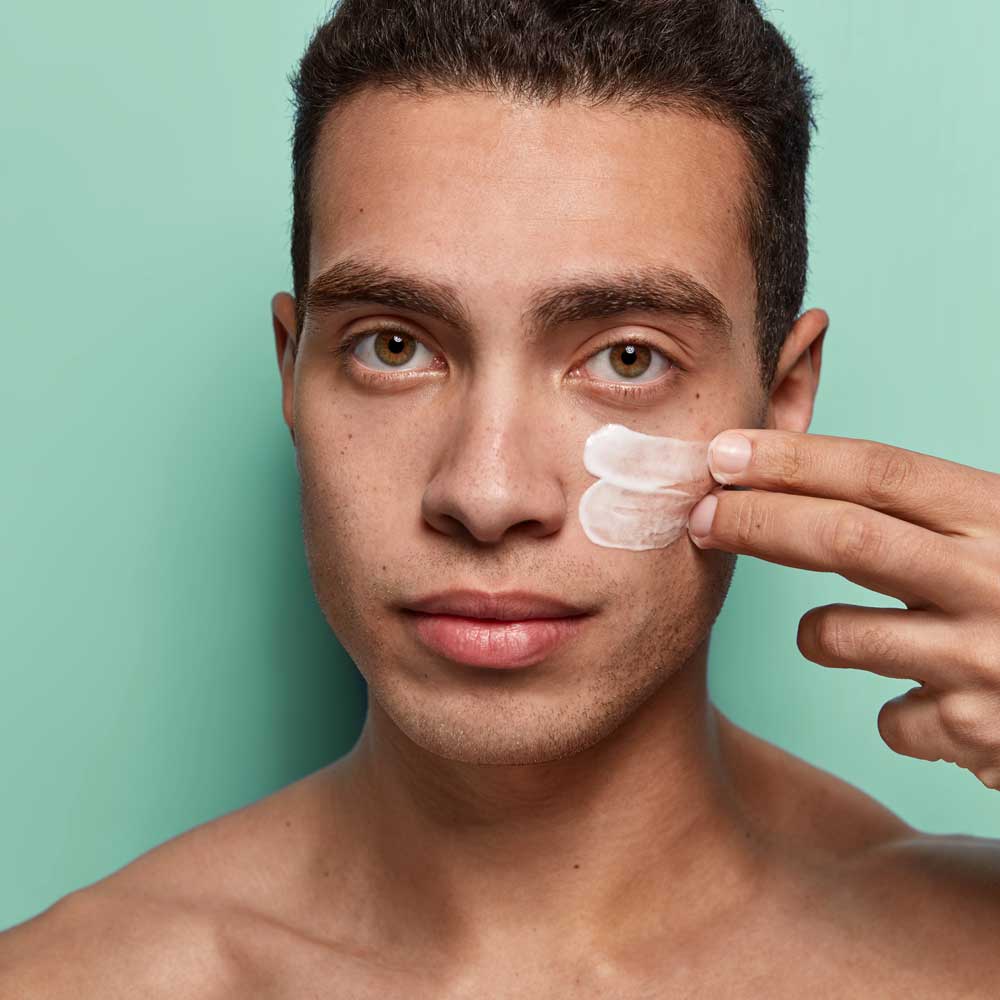 Product benefits
- Light texture does not clog pores and balances oil

- Rehydrates oily skin without overloading with oil

- Defends against modern living: stress, pollution and radiation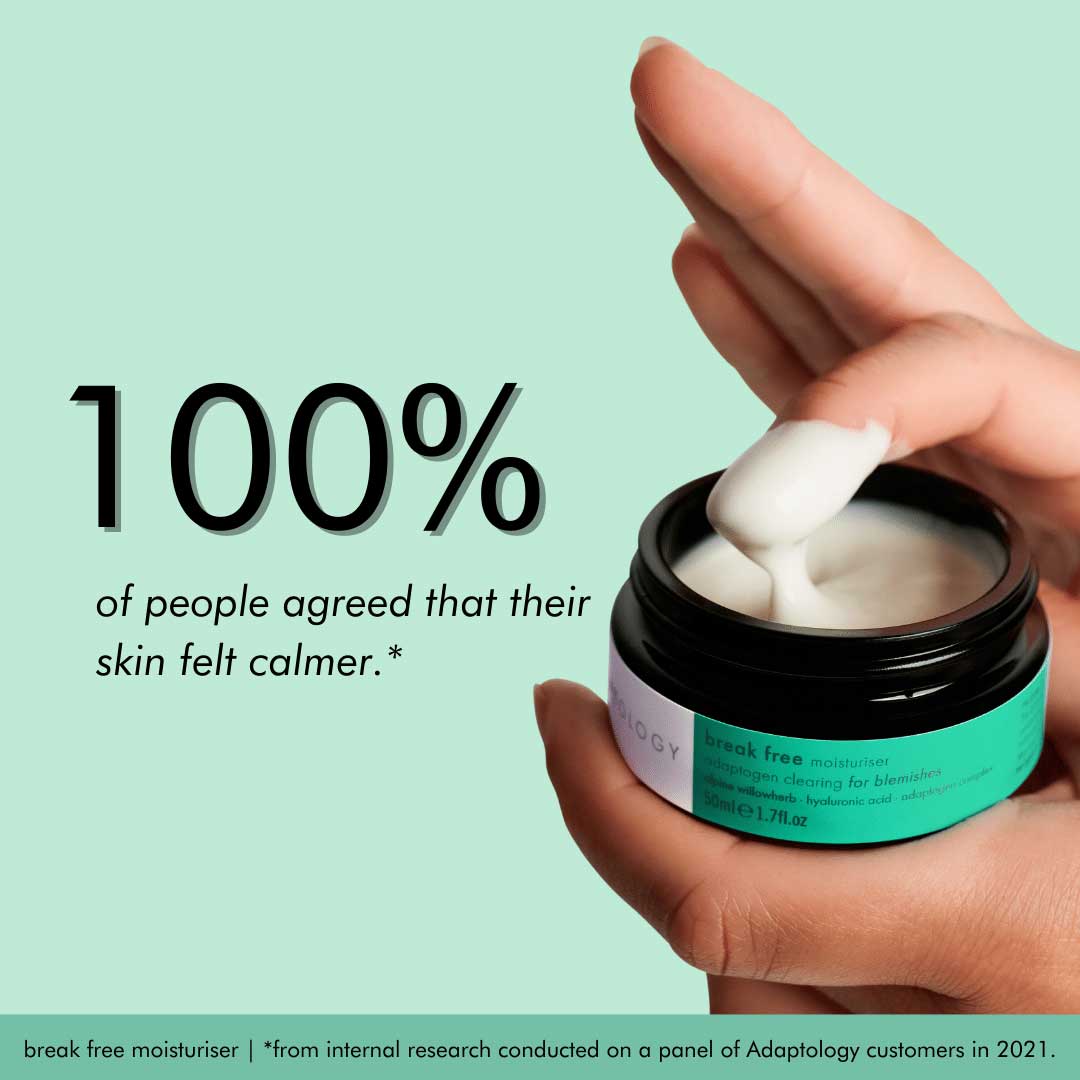 Efficacy results
100% of people agreed that their skin felt calmer.

100% of people agreed that their skin looked more balanced and less oily.

83.3% of people noticed an improvement in the appearance of pores.

100% of people agreed that their skin felt hydrated.

72.3% of people agreed that their skin looked younger.

94.5% of people noticed an improvement in their overall complexion.

94.4% of people would recommend this product to friends or family.
Product certifications and standards
Carbon Neutral

This product generated 0.3g of carbon which has been fully offset

Cruelty free

This product is certified cruelty free with Cruelty Free International

Certified Cosmos Organic

This product is 99.9% Natural and21.5% Organic
Key Ingredients
Alpine Willowherb

The rare Alpine flower and adaptogen Alpine Willowherb breaks the cycle that contributes to overly oily skin, reducing the over production of oil by 55% and reducing the appearance of pores by 18% (in vivo) in 4 weeks.

Hyaluronic Acid

Hyaluronic Acid (HA) provides effective hydration. This clear gloopy substance is naturally produced by your body to keep cell tissues moist so you have bags of it already in your skin and eyes. Topping this up is hugely beneficial. The one problem with just adding it topically is it can sit on the surface. This creates a breathable surface barrier. But doesn't get deep into the skin. So in our formulations we also use Low molecular weight HA to plump the skin and smooth wrinkles. Along with Very Low molecular weight HA to go deeper into the skin with its hydration therapy.

Adaptogen Complex

Good things come in threes. Especially in our Adaptogen Protection Complex. Ection. Wild Indigo. Ashwagandha. All three help to protect your skin, and they work wonders as a skin superhero team. Ashwagandha is a powerhouse packed with antioxidants and anti-inflammatory compounds that help protect the skin against UV light and environmental pollutants. Wild Indigo is the calming influence that breaks down cortisol from stress and protects skin against damage. Ection is the survivor which protects and restores your skin barrier to help regulate hydration.

The results: Our Adaptogen complex defends against pollution, UV, blue light and stress-related ageing.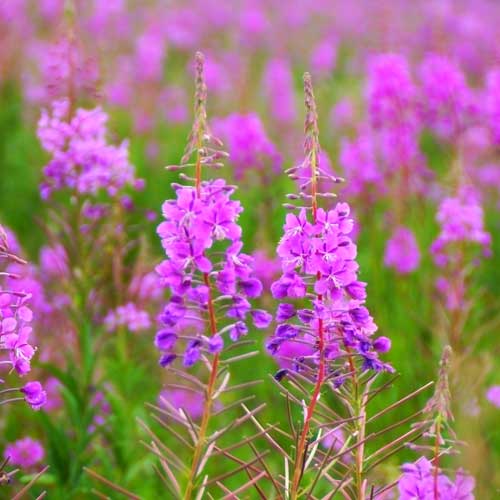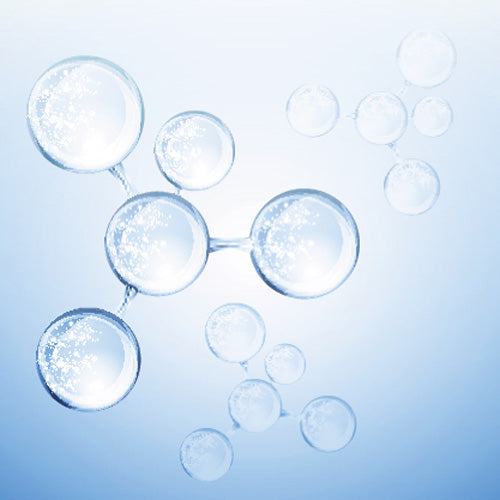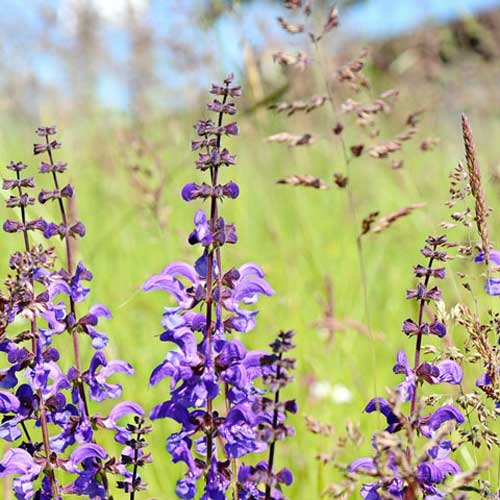 What you told us
"It cleared my spots without drying my skin out. A nice smell and texture. It didn't give me a break out as some spot creams do. It also went well under my makeup." - Mel

"I love this moisturiser, I use it everyday and have noticed a significant change In my acne and pores. It's works great under makeup. It's light and absorbs quickly." - Sam
FAQs
What certifications does this product have?

This product is certified cosmos organic and is 99.9% natural and21.5% organic and certified cruelty free
How much should I use?

We recommend using a one finger scoop of this organic moisturiser per application.
How should I store this product?

This product is housed in a fully recyclable glass jar with plastic lid, which looks beautiful stored anywhere from your bedside table to your bathroom shelf. We use Miron UV glass to protect our amazing natural actives and ingredients and allow your product to have a longer shelf life.

However we do recommend keeping them away from direct sunlight, such as on a windowsill, as this may cause the product to evaporate or melt.
What fragrance does this product have?

Delicately fragranced with 100% natural, hypoallergenic fragrance
How do I recycle the packaging when I'm finished?

The glass jar is recyclable.

Please put the lid back on as this reduces the chances of it getting lost during the sorting process as it can be recycled separately.

The FSC paper box is recyclable.

The product label is not recyclable.