Beauty Bible Awards Gold 2023
BEST REDNESS TREATMENT, BEST NATURAL REDNESS TREATMENT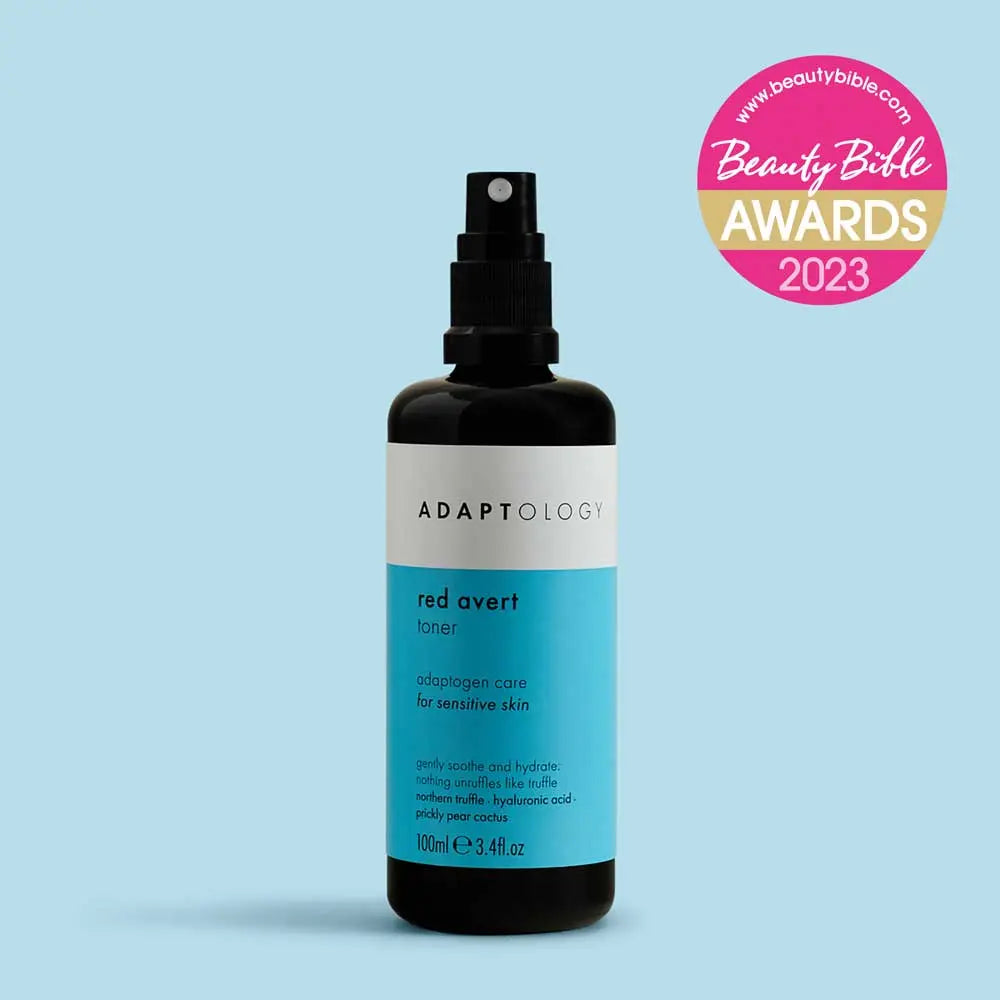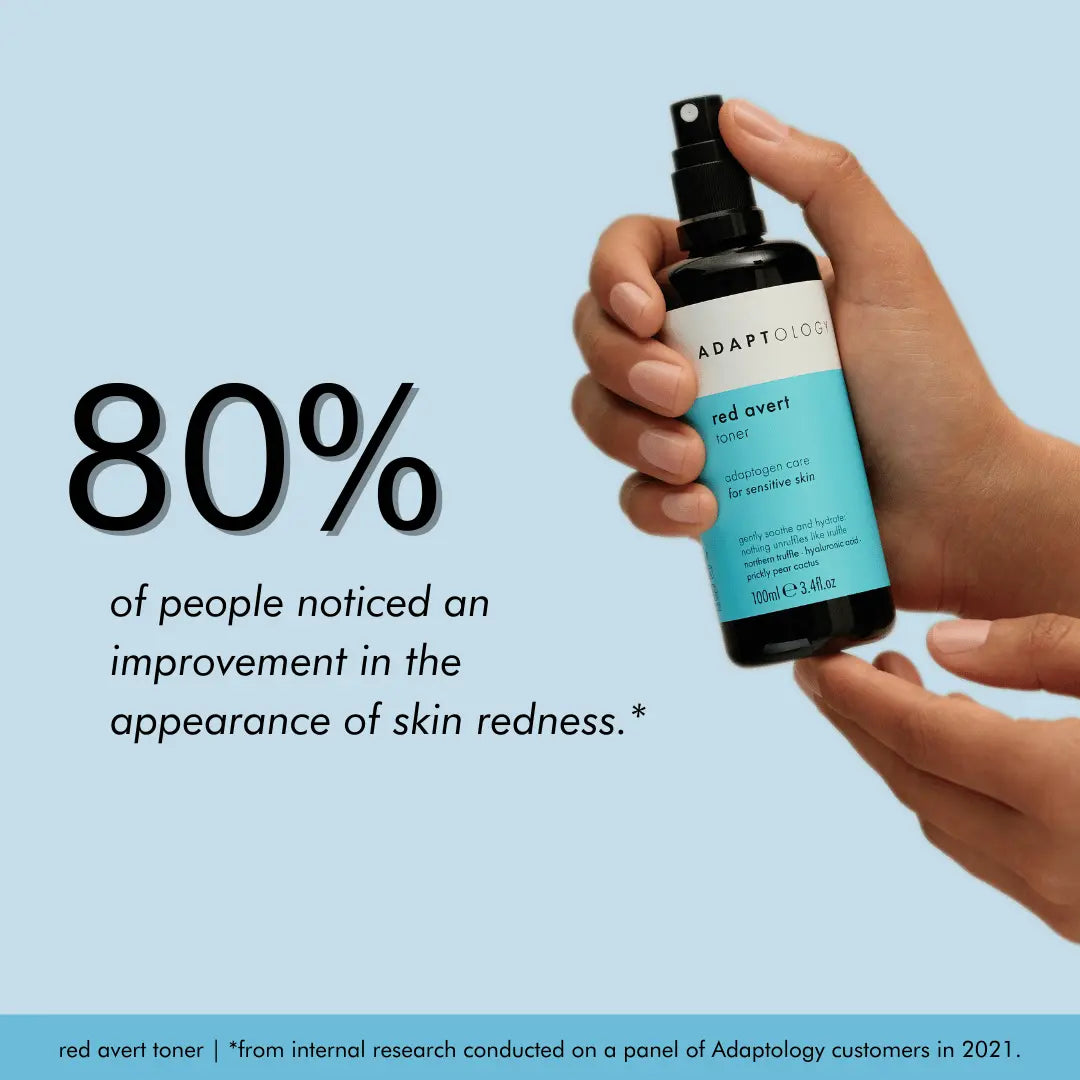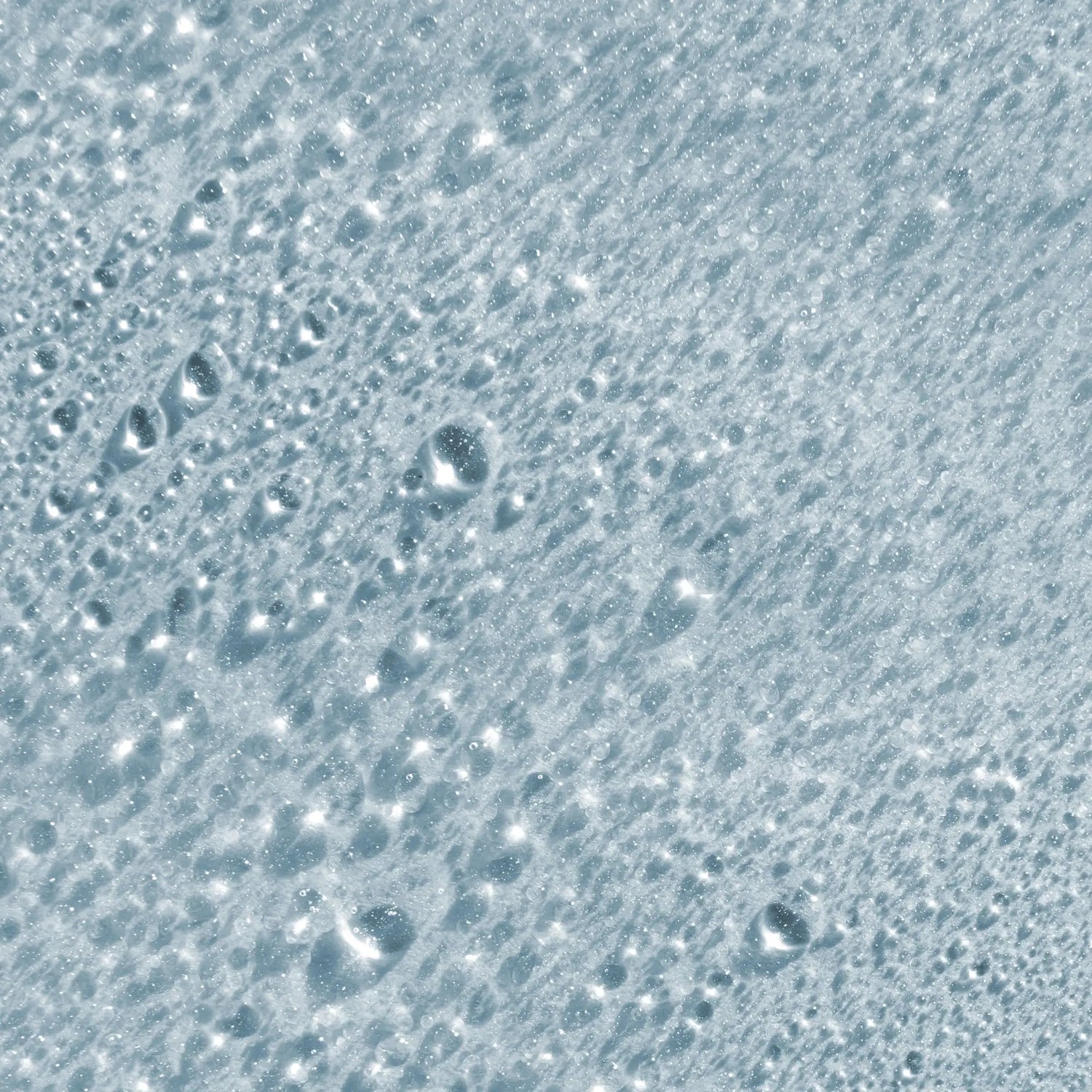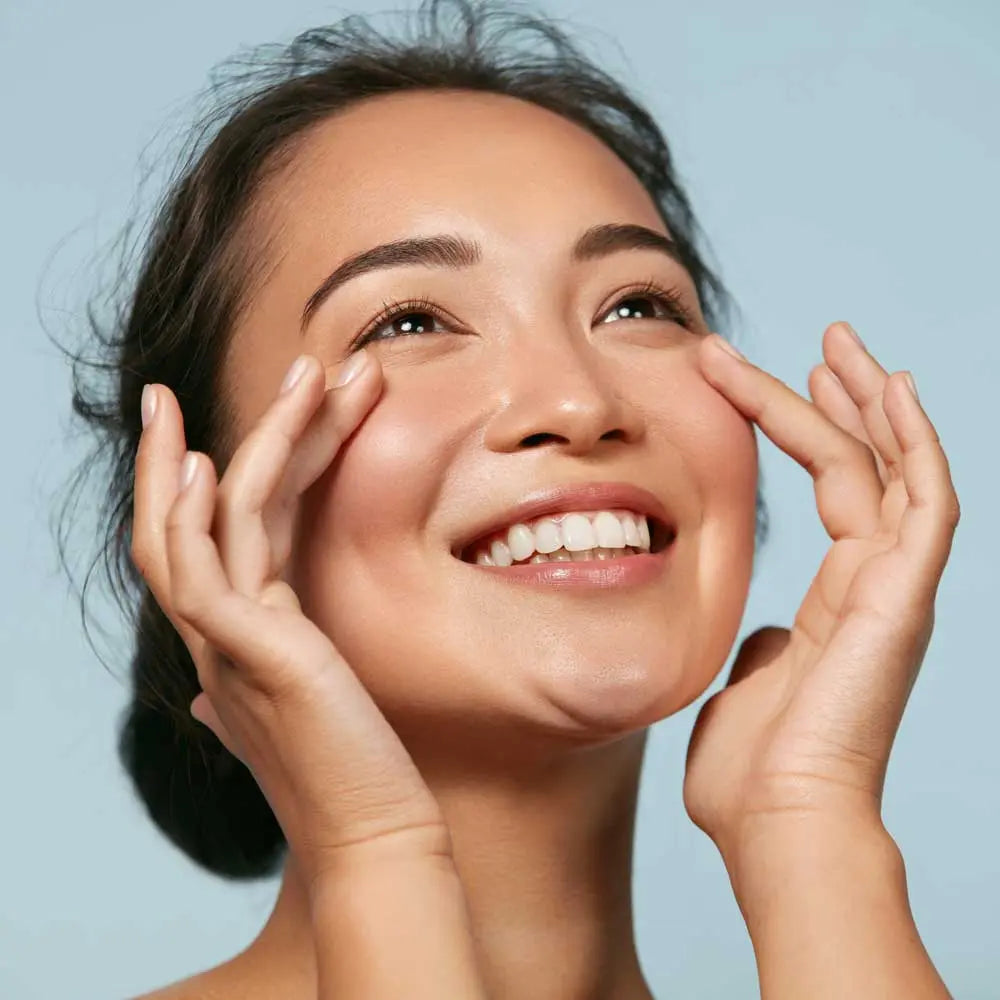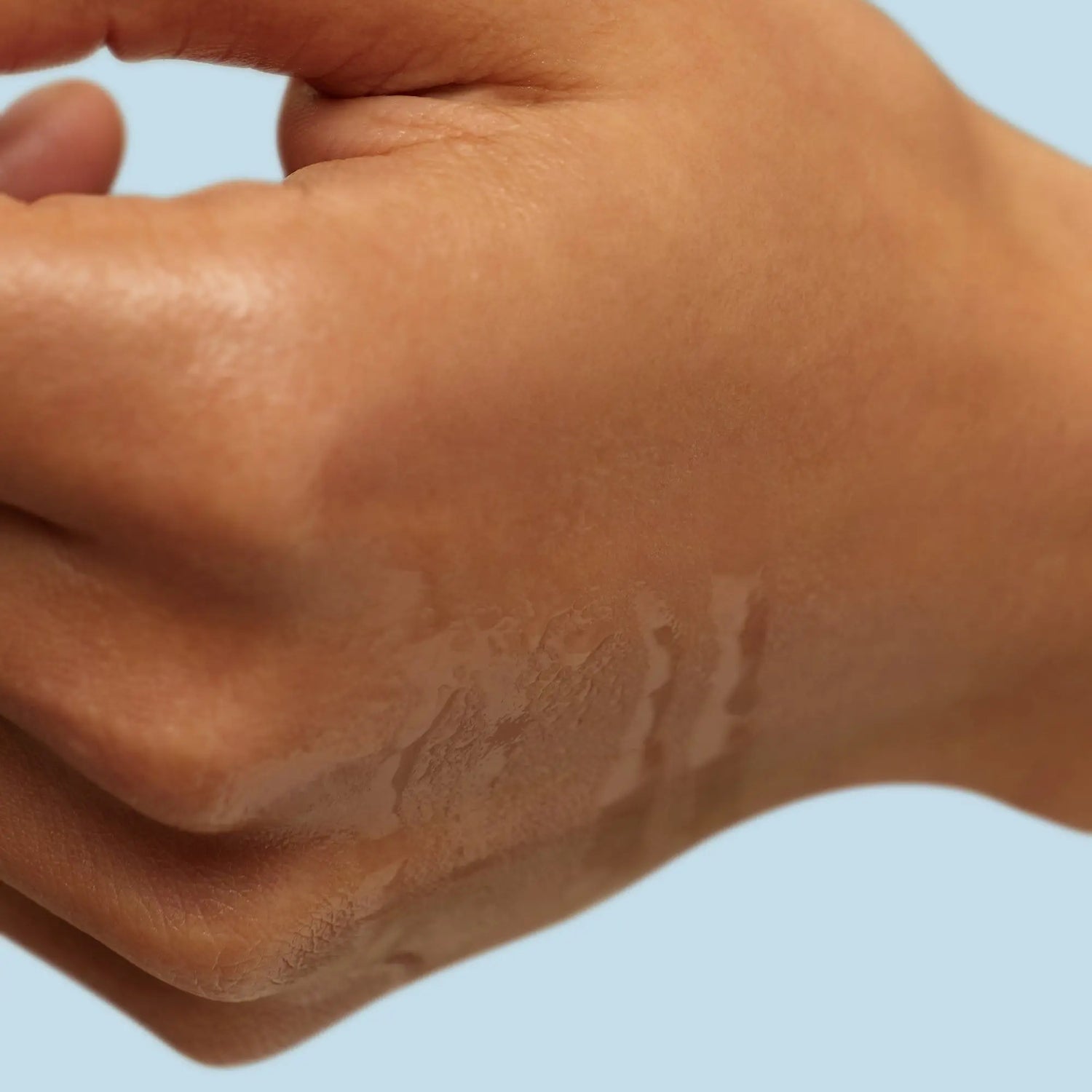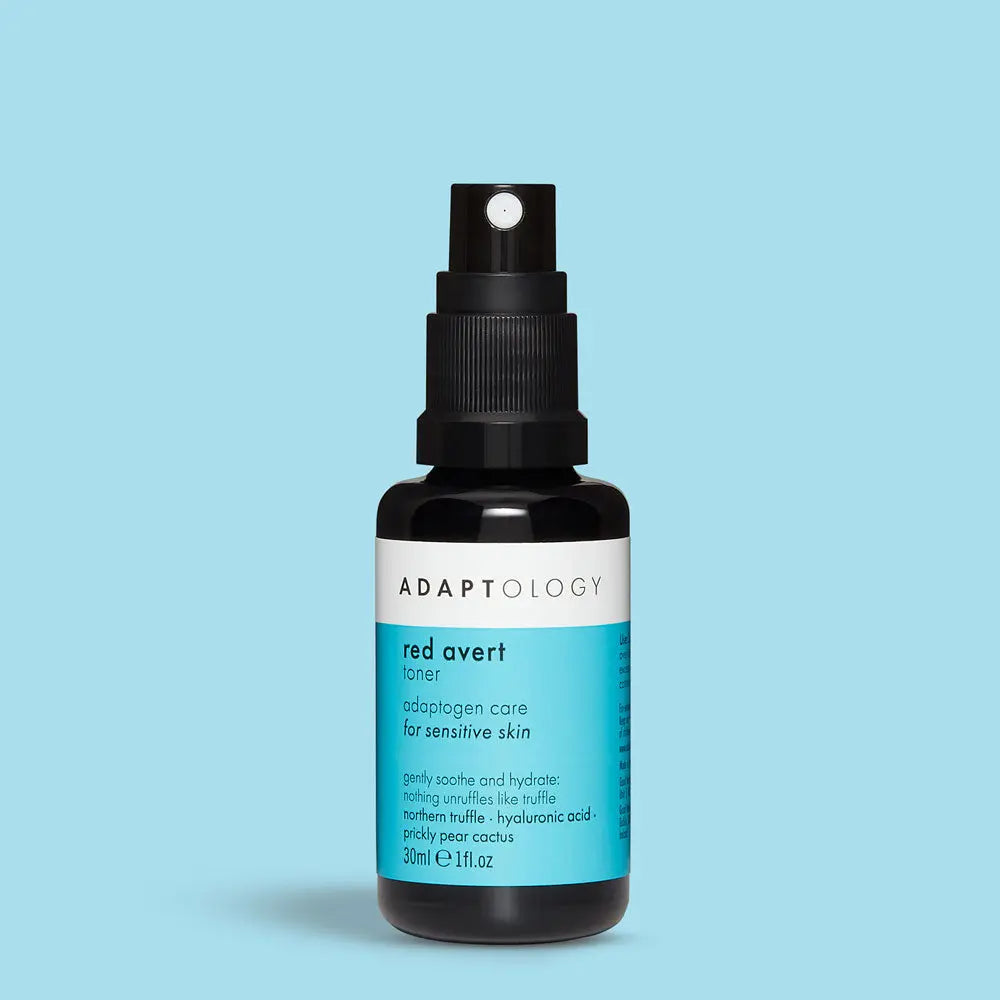 red avert toner
Regular price

Sale price

£28.00
Share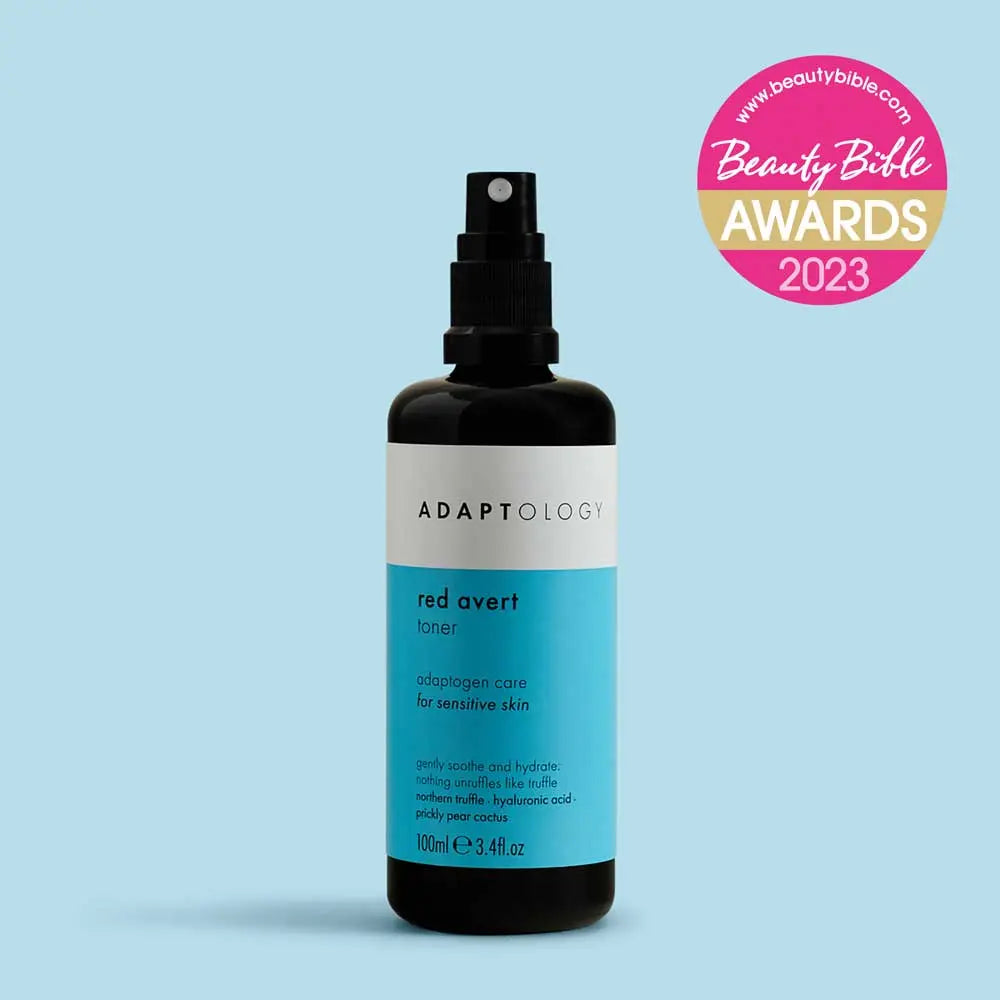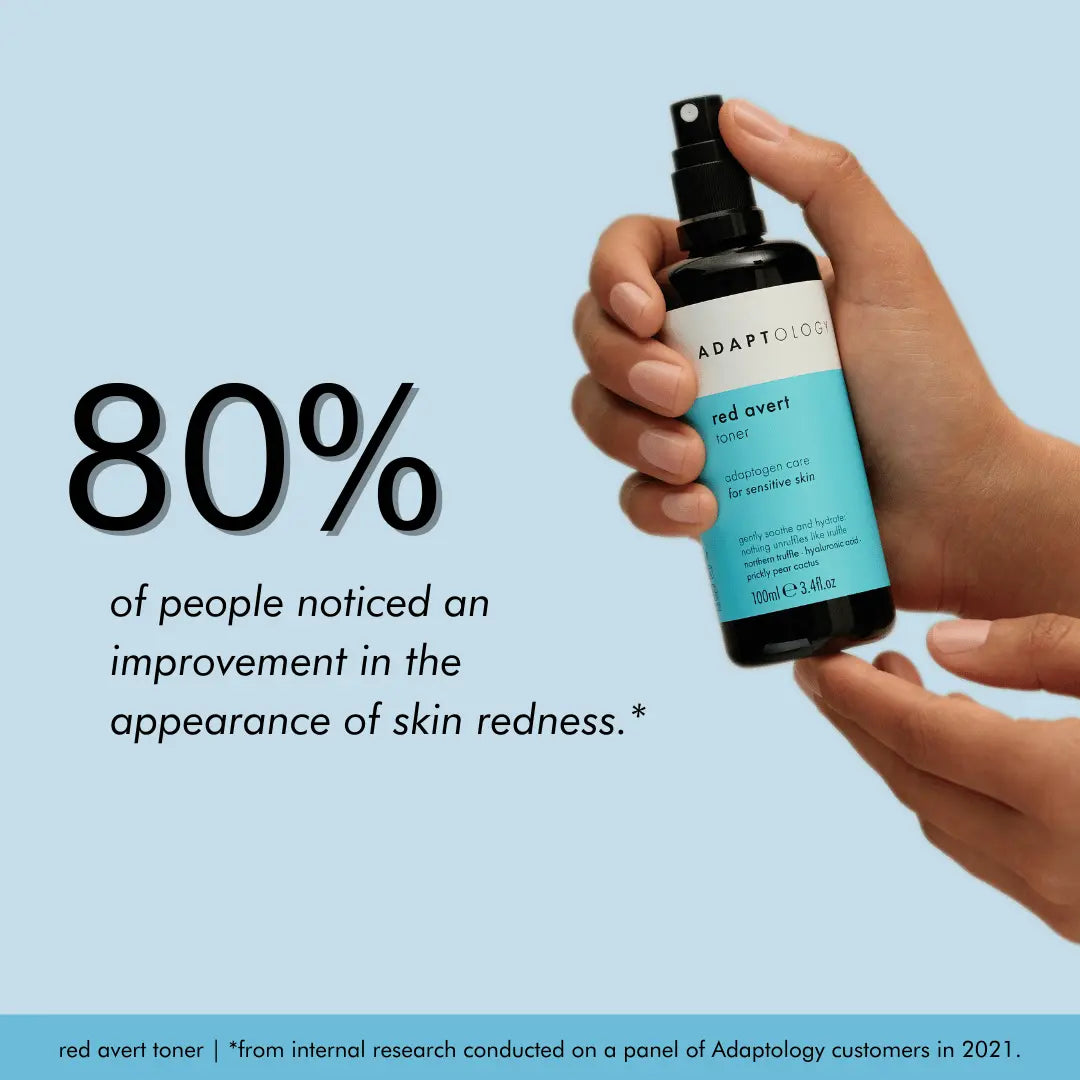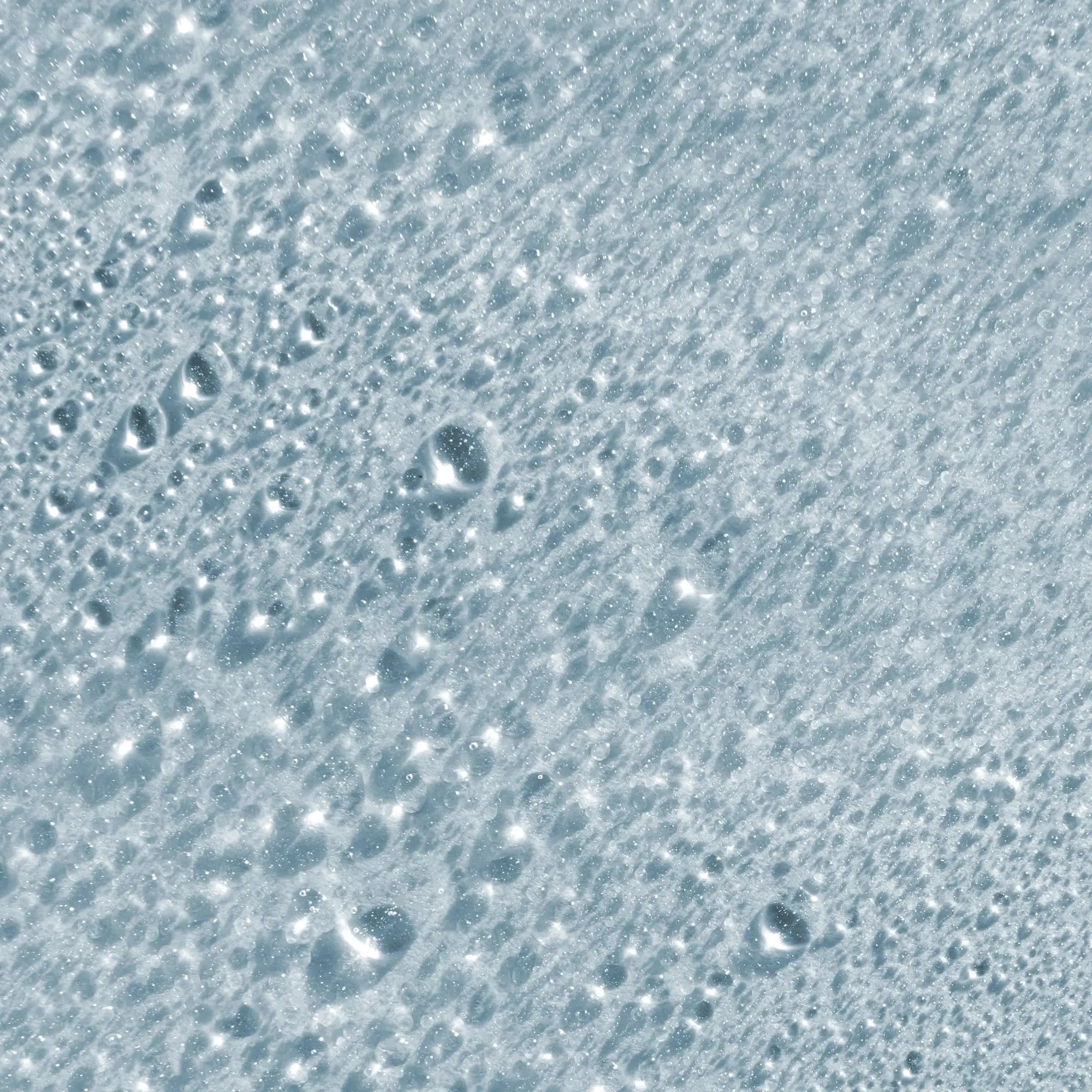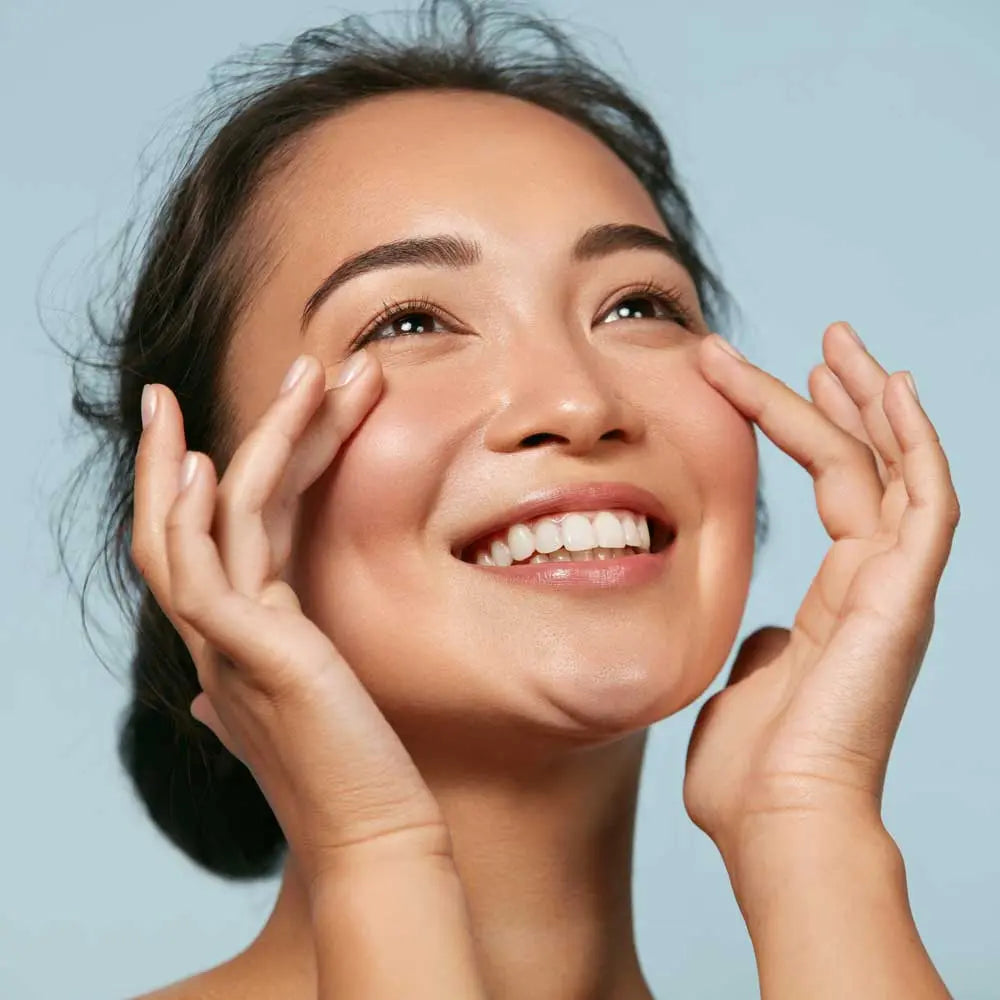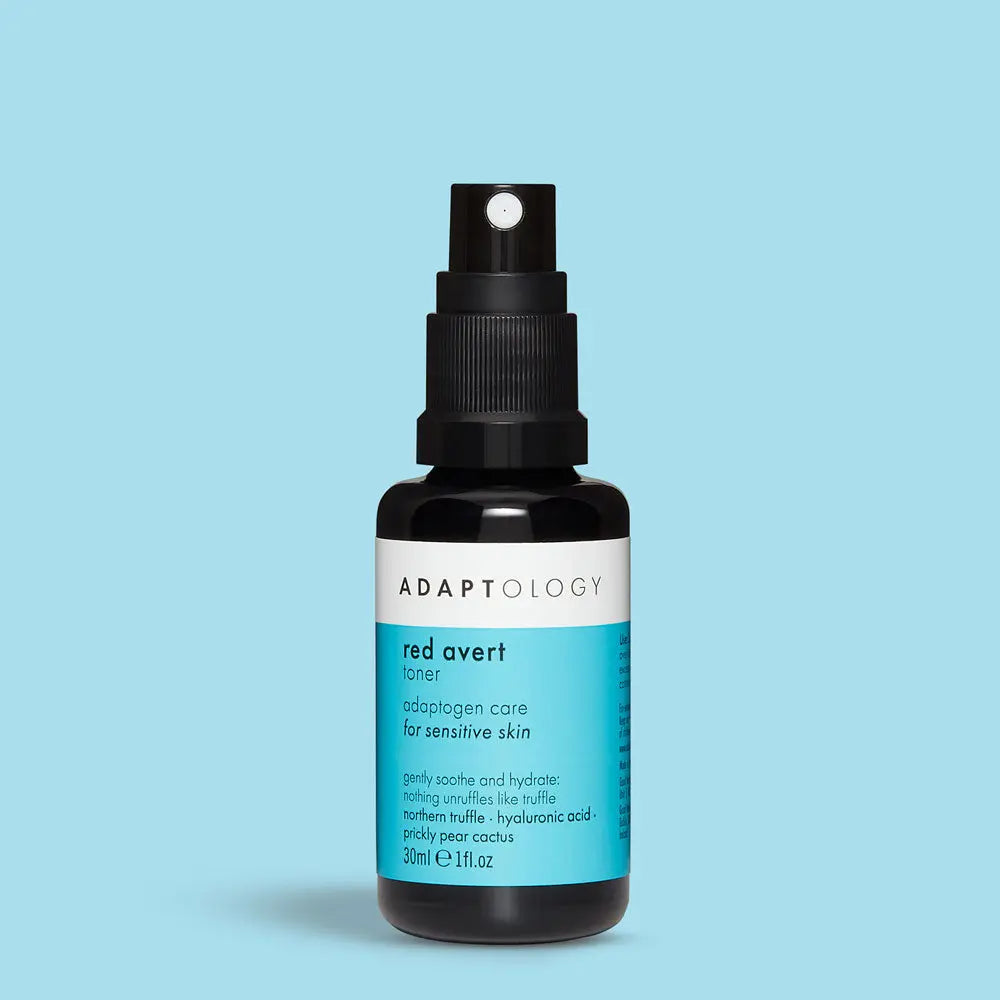 What the testers thought
10/10. A wonder product. I get sensitivity and redness when I use a product that is highly fragranced or has too much alcohol in it. My skin will become red, blotchy, the area around my mouth becomes a little raised and sore and my skin tingles which then follows with itchiness. This toner calmed my skin instantly. My skin felt cooler, supple, hydrated, comfortable, brighter and any redness was calmed immediately. On first application, my skin overall was just less sore, irritated, red, angry and inflamed. There wasn't a concealing action. My skin tone was more even, make up went on easier and my skin loved this product so much. After 28 days, all redness disappeared with this product. There was no redness or pinkness to the skin, my skin was instantly more comfortable, less tight, no itchiness, make up and other skincare went on easier. It has a better tone, even all over with no redness or patches, more hydrated, supple and had a great healthy glow. People did mention that I looked more awake, rested and had a glow to my skin. I feel better about my skin and more confident and it gave me the love of skincare again when you find a product that you enjoy and gives instant results

I love this toner. I have sensitive skin with redness especially on my left cheek. I truly believe the result on my left red cheek was instant. My skin was refreshed and felt ready for moisturiser without feeling sticky or any residue. Not sure it had a concealing action. After 28 days, my skin is much calmer and clearer and I do feel better about it, as the product works. Would I buy it? Yes, yes, yes. This product is a great stand-alone toner with huge benefits for those suffering from any sort of redness on face. It's soothing and hydrating, with a soft subtle scent. The results are absolutely fantastic

10/10. The redness is mainly triggered by the climate eg cold weather and I do have red veins on my chin and the sides of my nose. I did not notice a difference in the redness but it felt lovely on the skin; there was no sensitivity and the skin felt more hydrated. The redness was neither better nor worse but it seemed to soothe and cool the skin. I felt my skin was more dewy, fresher and healthy looking. A great product for soothing, calming and hydrating the skin. I have already purchased another

Skin can suffer from redness for a number of reasons - change of temperature, windy weather, drinking alcohol and even sometimes just touching it. Felt instantly cooling on the skin, which was very refreshing. After 28 days, I don't seem to be suffering from redness as frequently and pores on cheeks seem a little bit less noticeable. I don't worry so much about the redness now. When the redness does occur a quick spritz of this product is so cooling and refreshing, Lovely light, cooling product that also happens to my redness look and feel better. It has a subtle, almost medicinal fragrance, which disappears almost instantly. I don't know if the product is supposed to be firming but I notice a very slight tightening effect when using which I also enjoy

I often get redness and sensitivity when I'm stressed or haven't had enough sleep. Occasionally, I have a reaction to cosmetics. Yes! I was really surprised by now quickly the redness went down after the first use. After 28 days I think it's a great product for me for first thing in the morning. It certainly makes redness go down quicker. I feel much more confidence about my skin. It's the ultimate for calming redness prone skin. I loved how easily my make-up went on after using this product.
Beauty Bible Awards Gold 2022
Best Cleanser - Balm, Best Natural Cleanser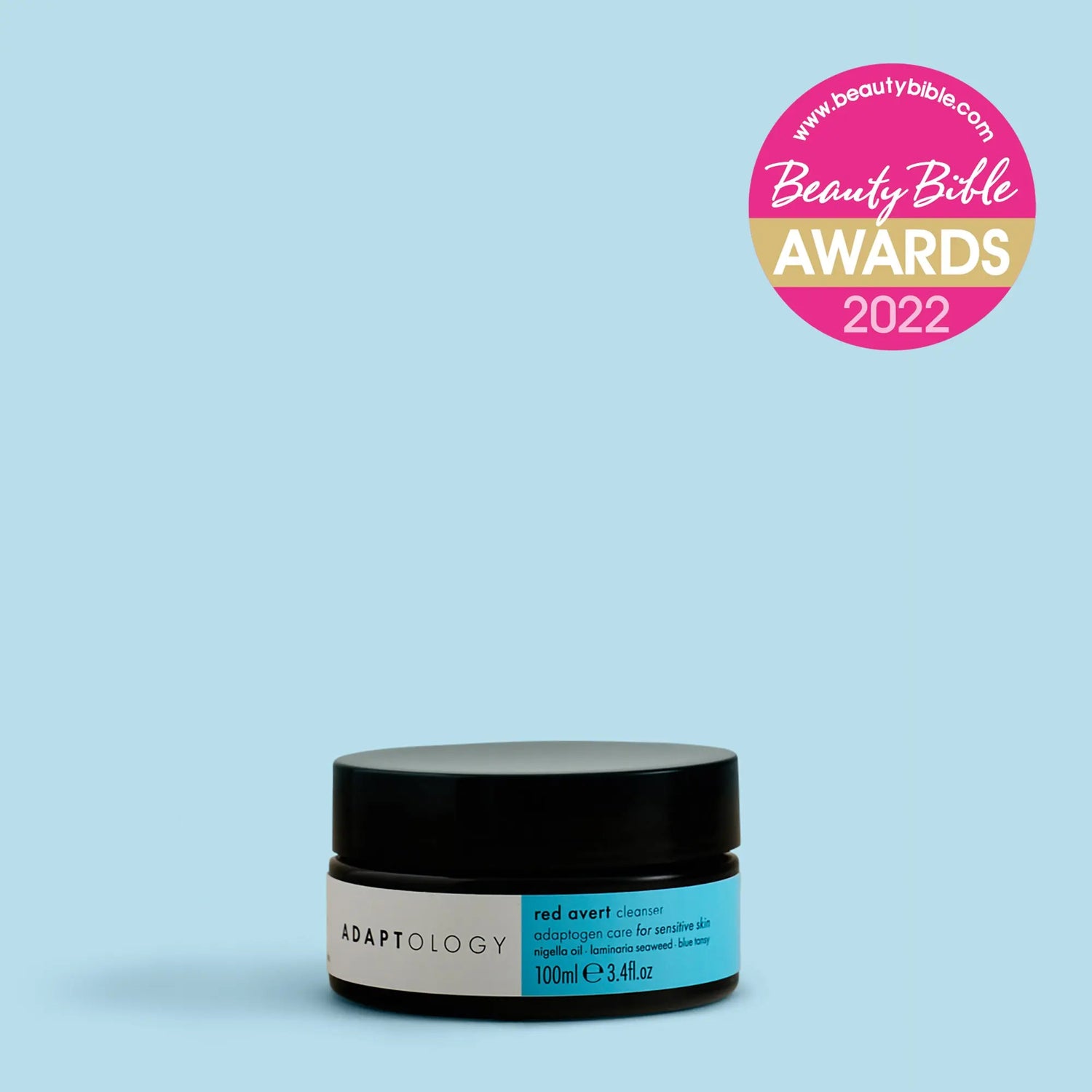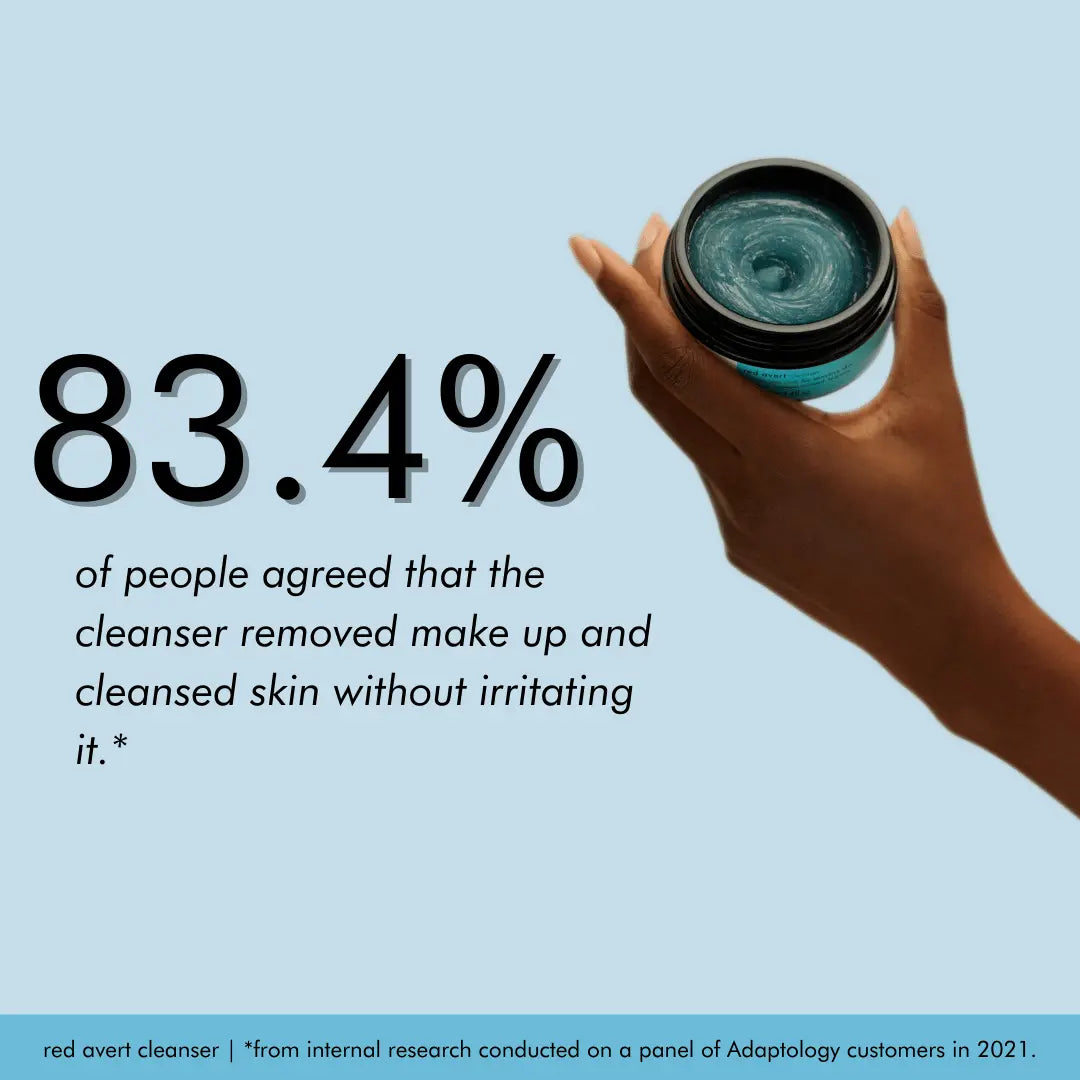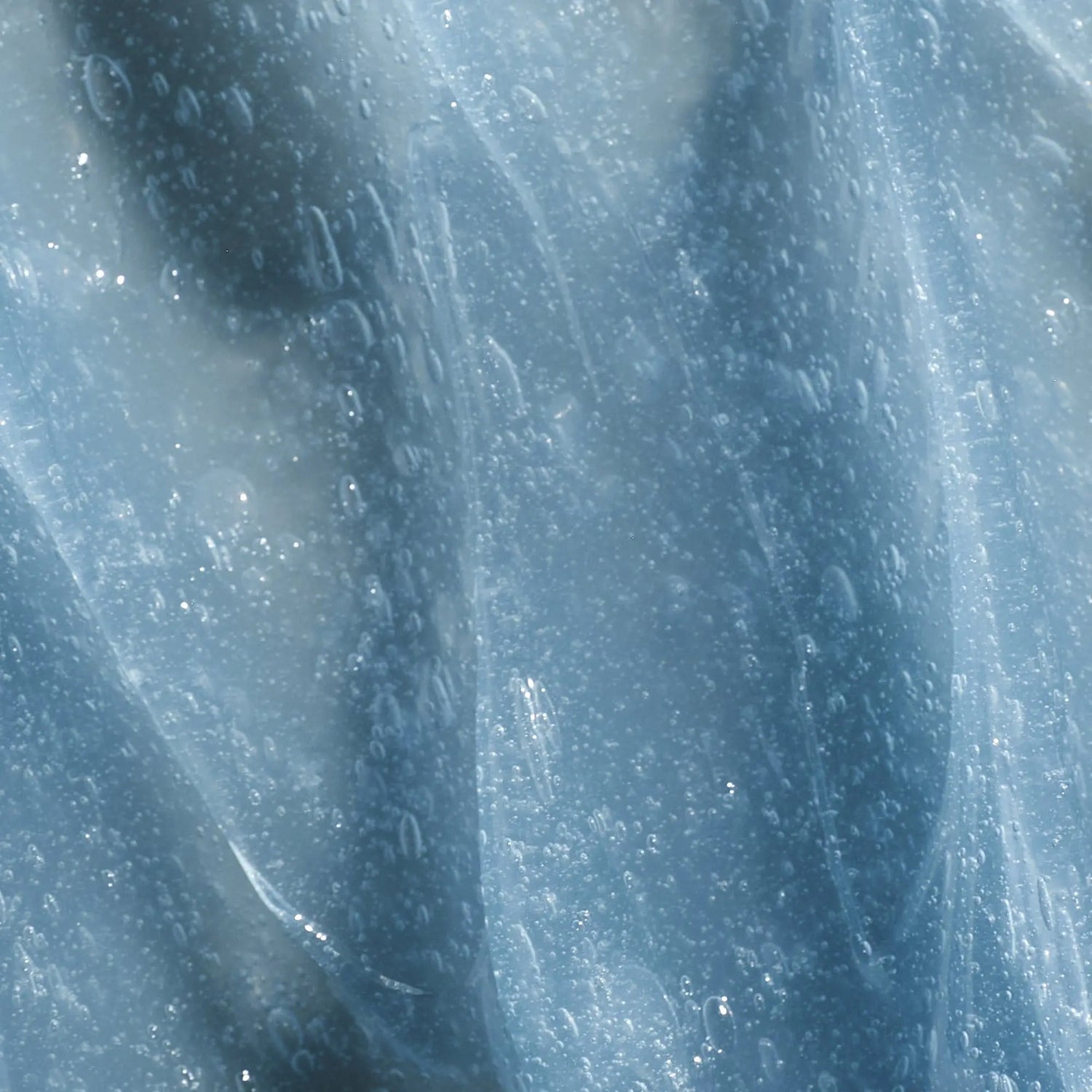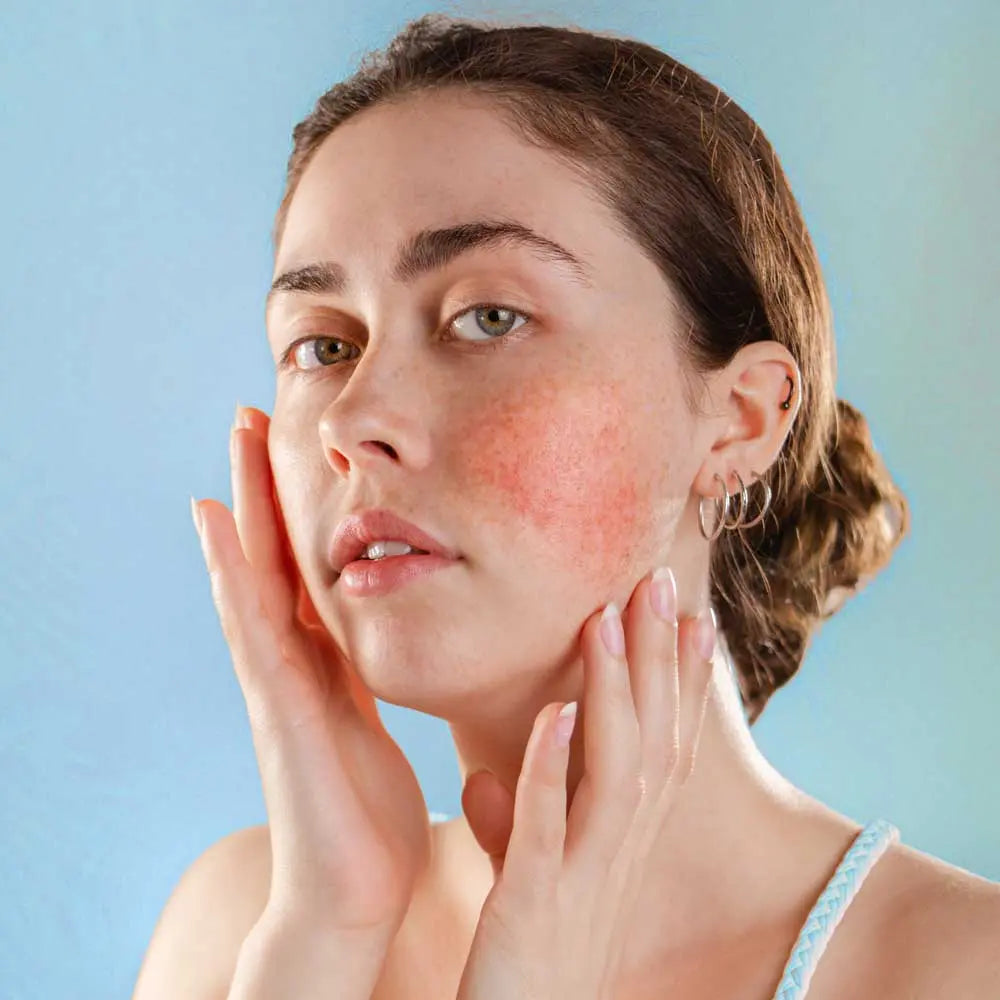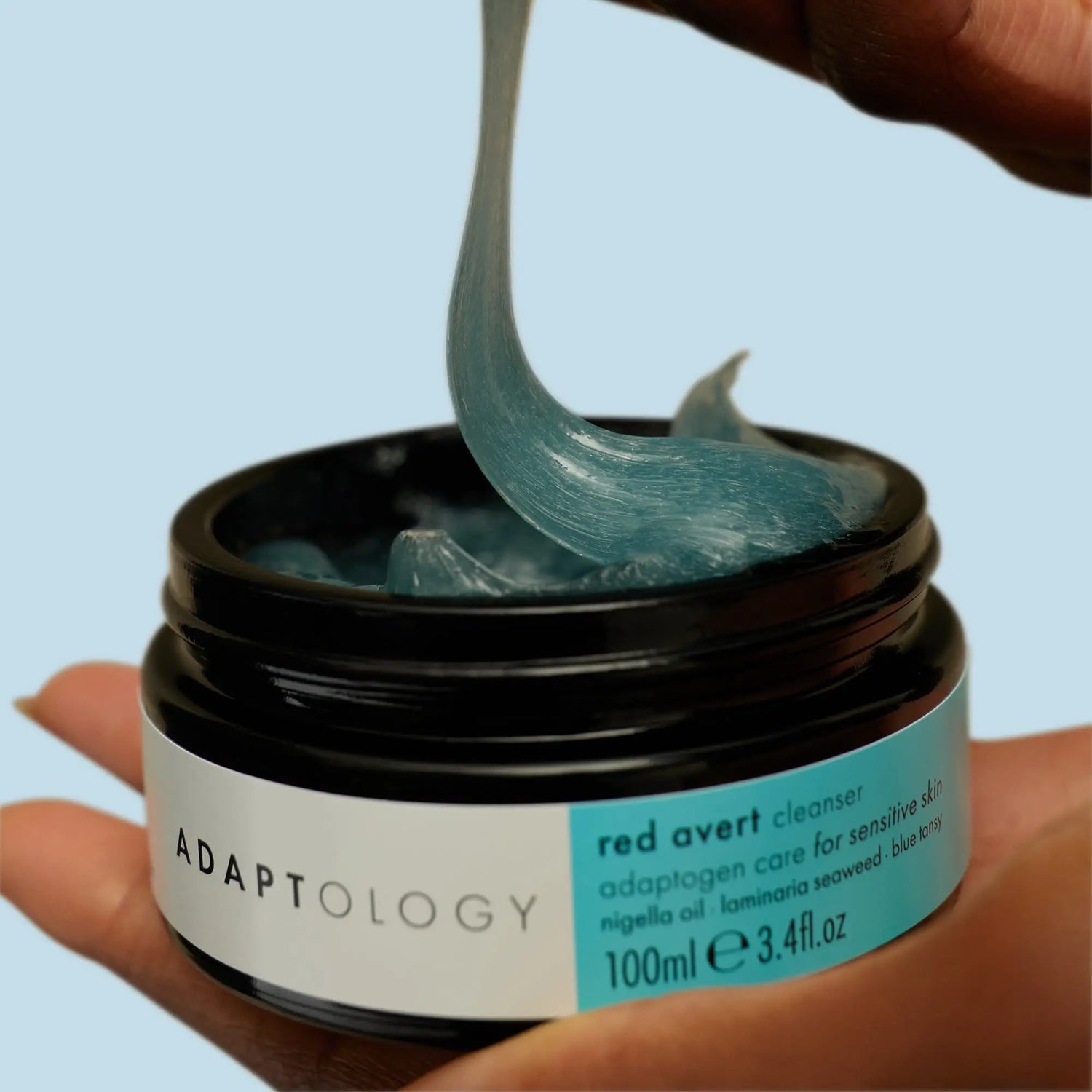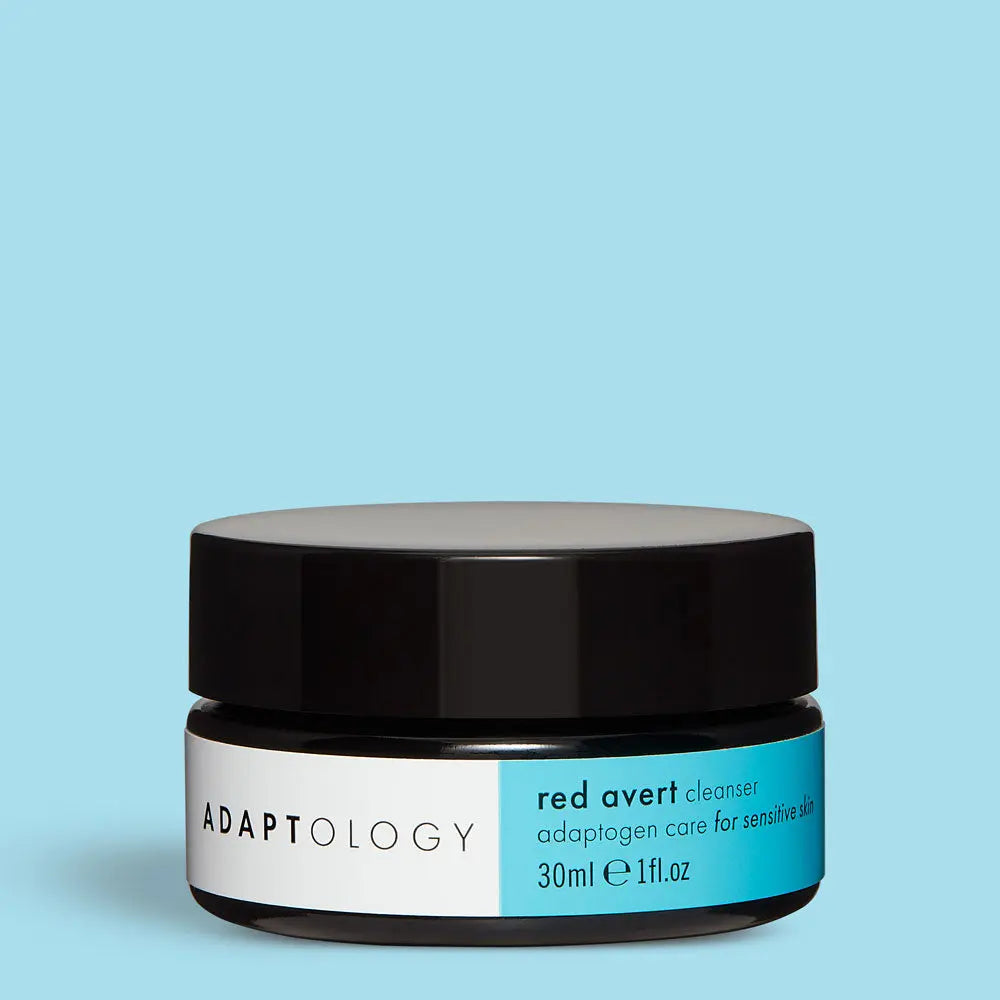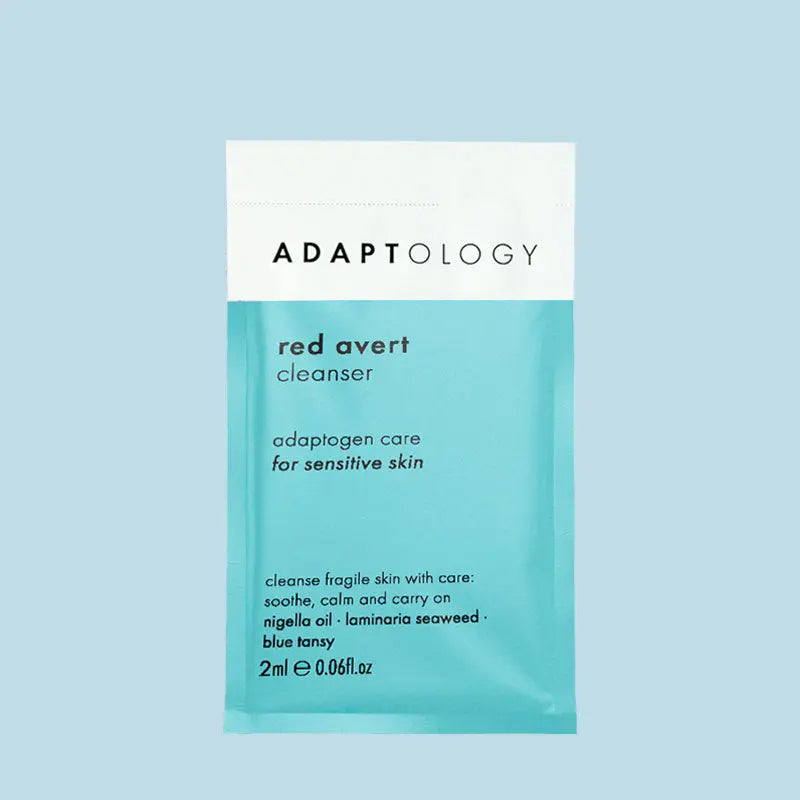 red avert cleanser
Regular price

Sale price

£38.00
Shipping information

Use collapsible tabs for more detailed information that will help customers make a purchasing decision.

Ex: Shipping and return policies, size guides, and other common questions.
Returns information

Use collapsible tabs for more detailed information that will help customers make a purchasing decision.

Ex: Shipping and return policies, size guides, and other common questions.
Share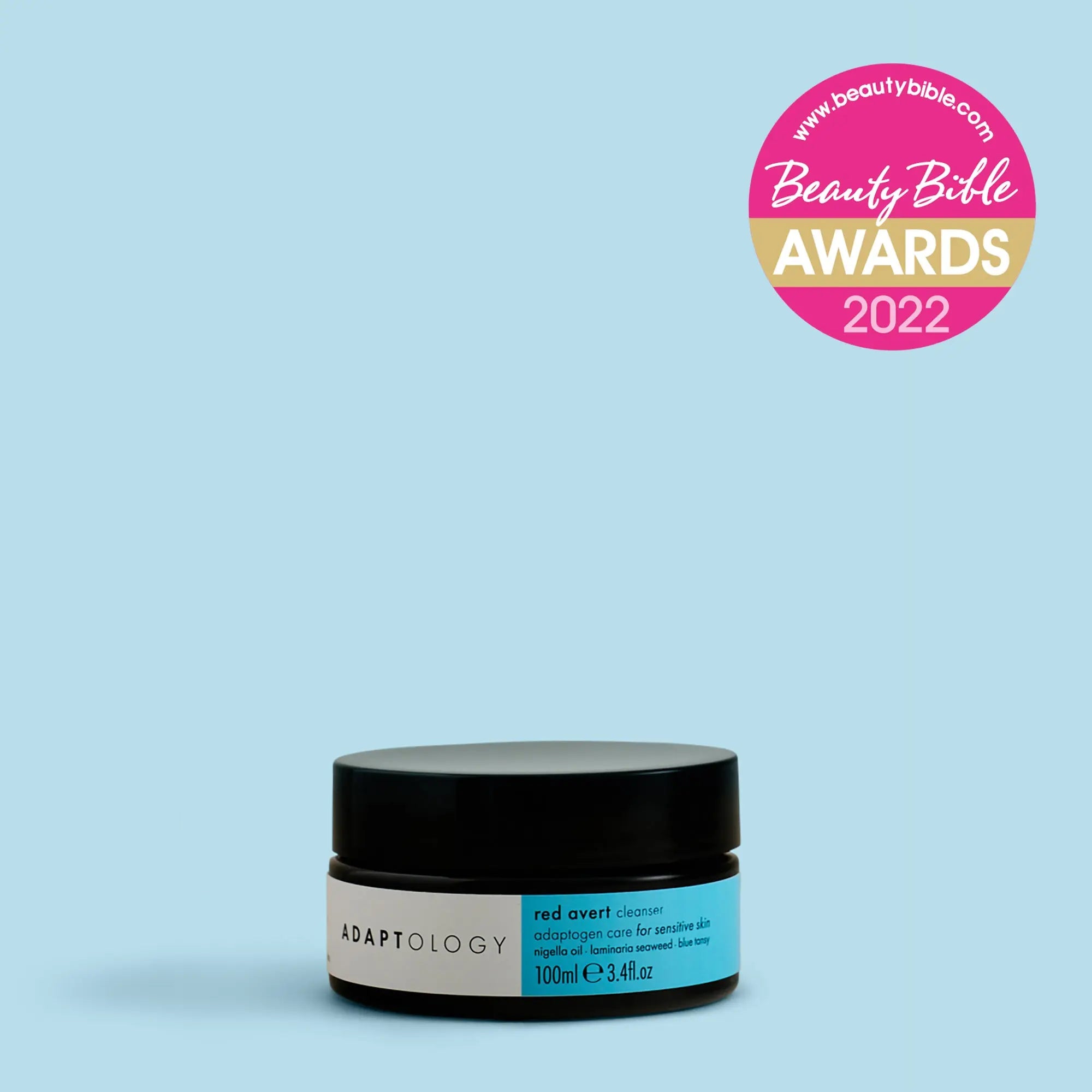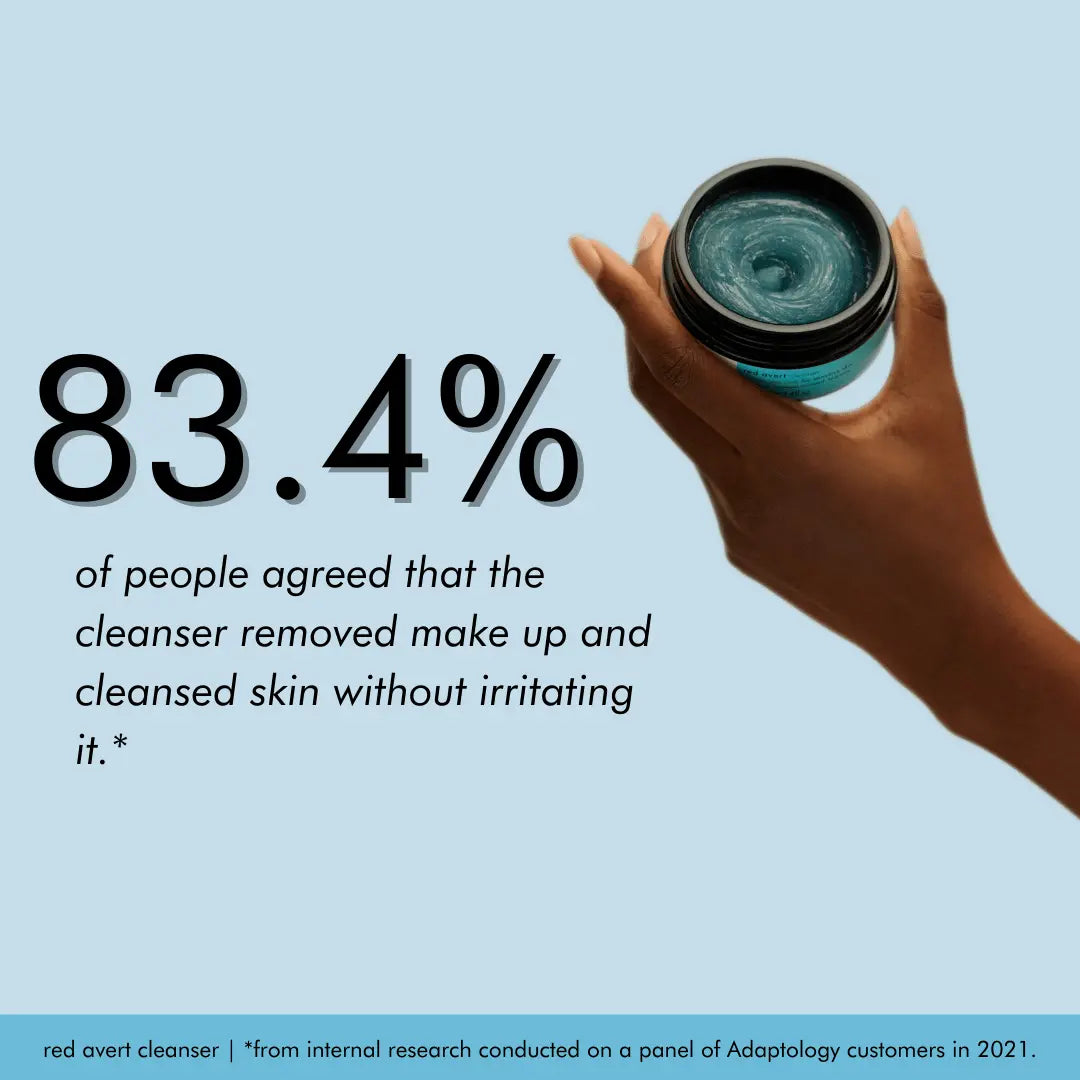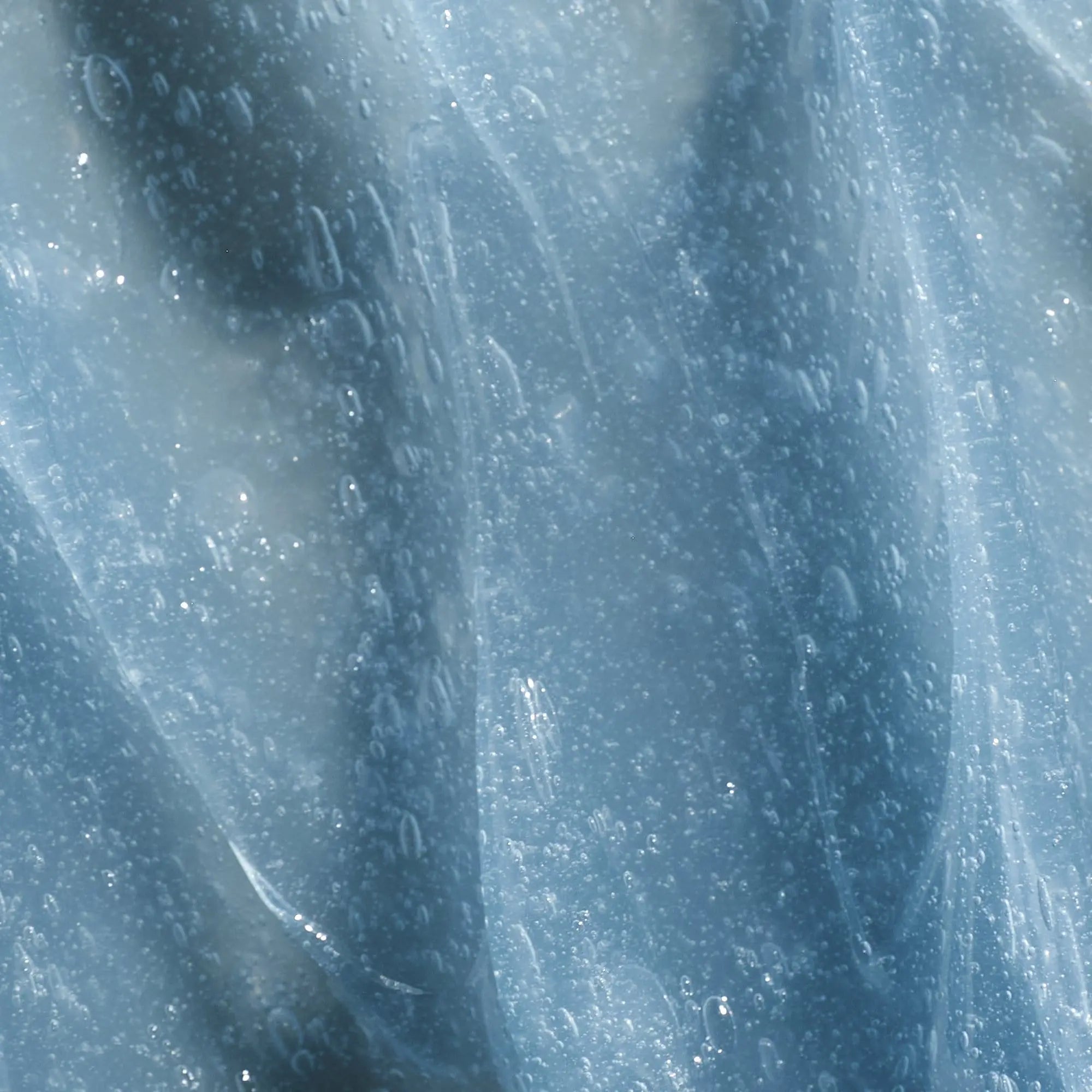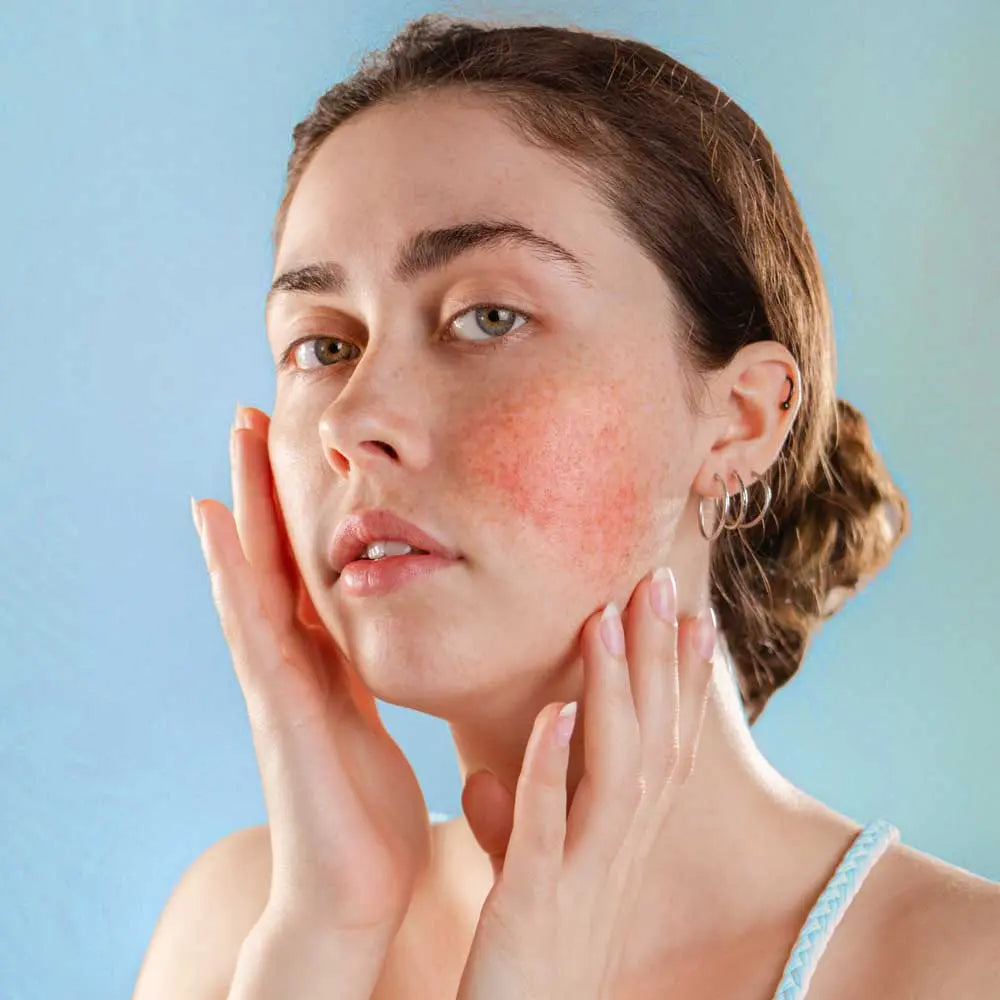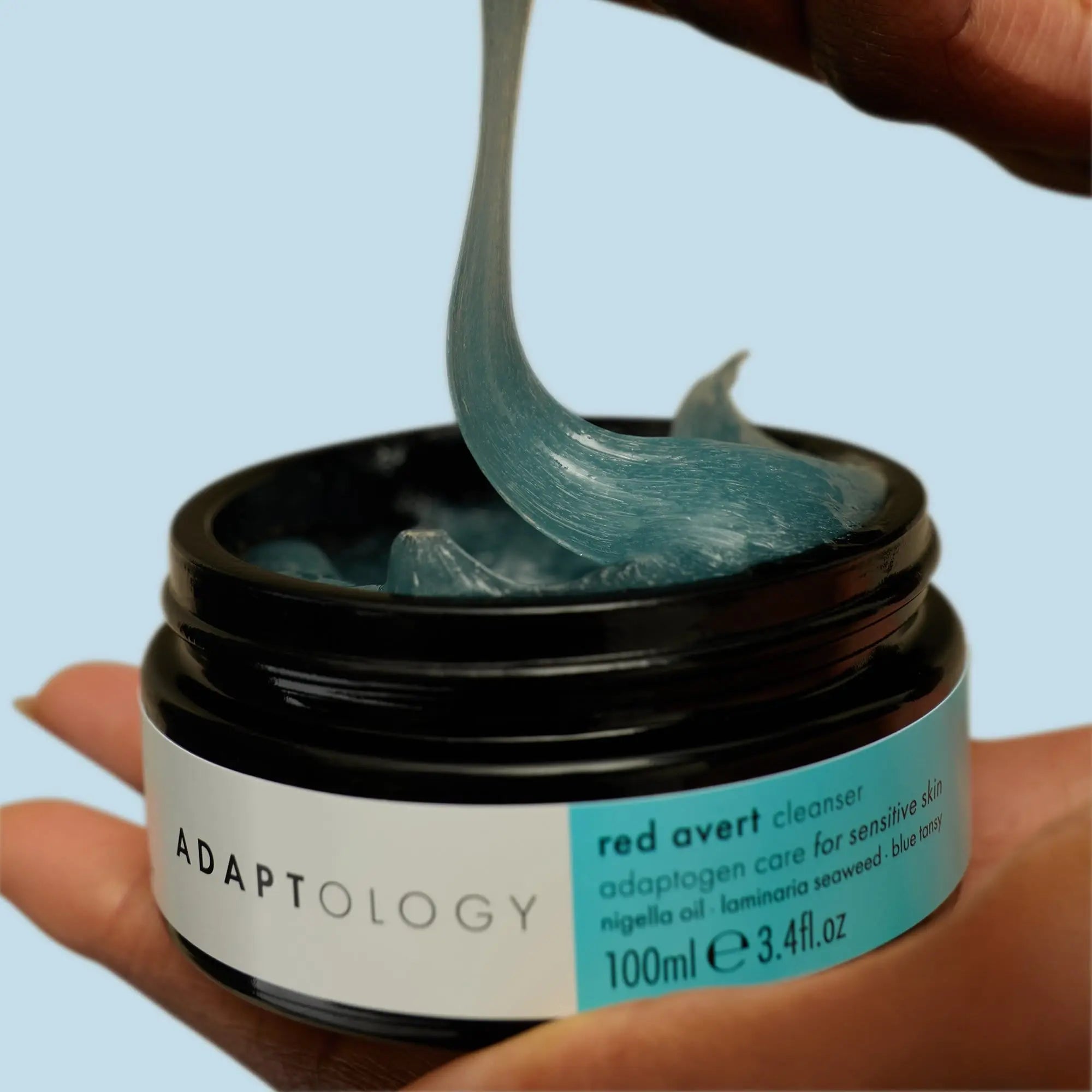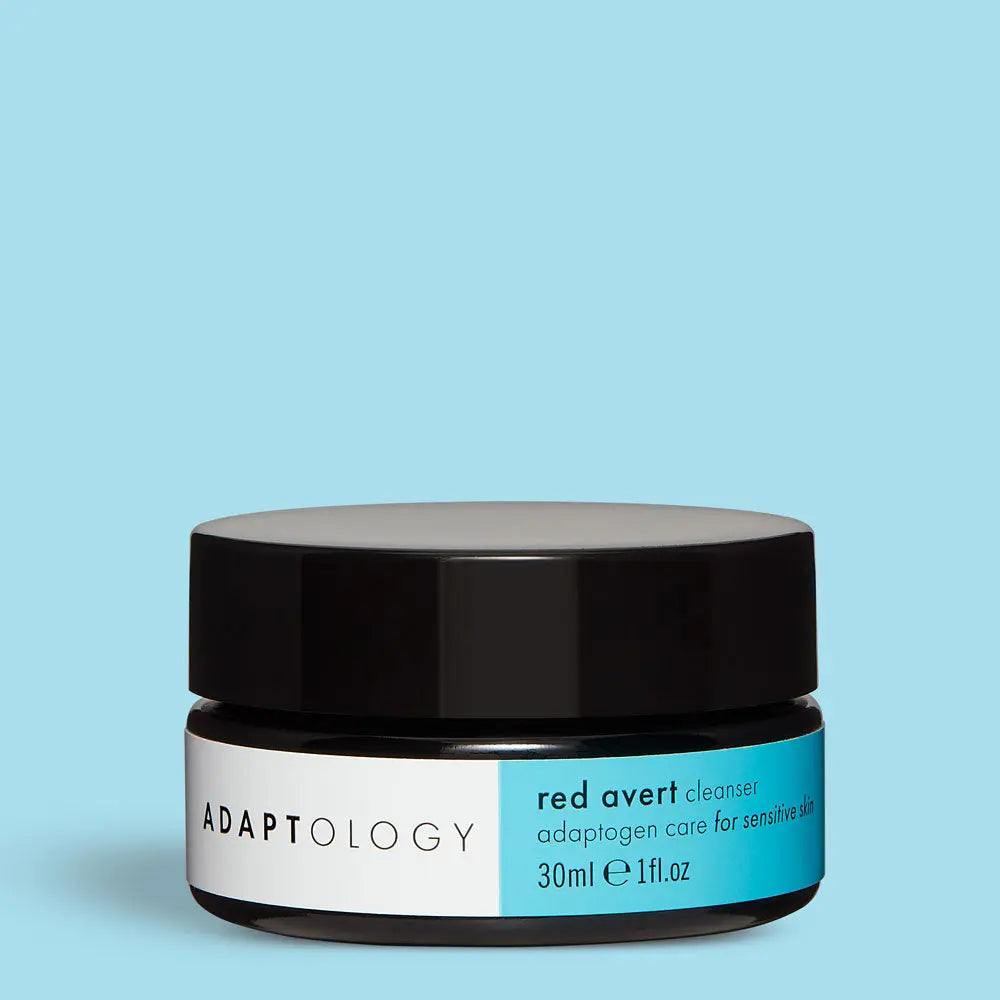 What the testers said
'I would definitely buy this product again. I was very happy with the results it gave me, but for me personally, it is not all about the results of the product. I value the 'feel good factor' which using this gave. I loved the fact it contains blue tansy, which is blue in colour and smells divine. I looked forward to using this at the end of a busy day, the scent of this is very relaxing and therapeutic'

'I normally use an oil cleanser as a first cleanse to remove make up - but I found this texture much more pleasant on my skin and I didn't waste any product as I sometimes spill oils. I loved the addition of blue tansy, which gave this product such a beautiful colour and fragrance, and was very soothing for my skin, especially after I have worn a mask all day at work. Gorgeous soft smooth skin after use. Perfectly clean but did not strip off moisture. My partner always commented how "clean" my face looked after use - with other cleansers I struggle with leftover black eyeliner under my eyes after cleansing ("raccoon eyes") but this was not an issue at all!

'Great luxury feeling cleansing gel that leaves you fresh and clean and removes all make up. Removed make-up really quickly and easily. I even used it on my Halloween makeup and it took off everything and left no trace on skin, clothes or pillows. It removed all eye make-up and did irritate my eyes even though they are usually sensitive it'

'10/10. This cleanser removed every bit of make up I had on and more! I wear long lasting mascara. Normally about 3 coats! Foundation, blusher, eye shadow/eye make-up, lipstick, you get the idea. Smoothing this cleanser round my face was an absolute pleasure. Eye make-up was completely removed and absolutely no stinging in my eyes and I didn't faff about either. I gave them a good rub! The gel-like thick balm turns to an oil-like consistency and makes everything just melt off the skin. But that's not even the best of it. OMG! It's the smell!!! I could sit and smell this all day long!  It's like a sweetie shop! I would 100% buy this. I love everything about it'
Beauty Bible Awards Gold 2022
Best moisturiser (joint), Best Natural Moisturiser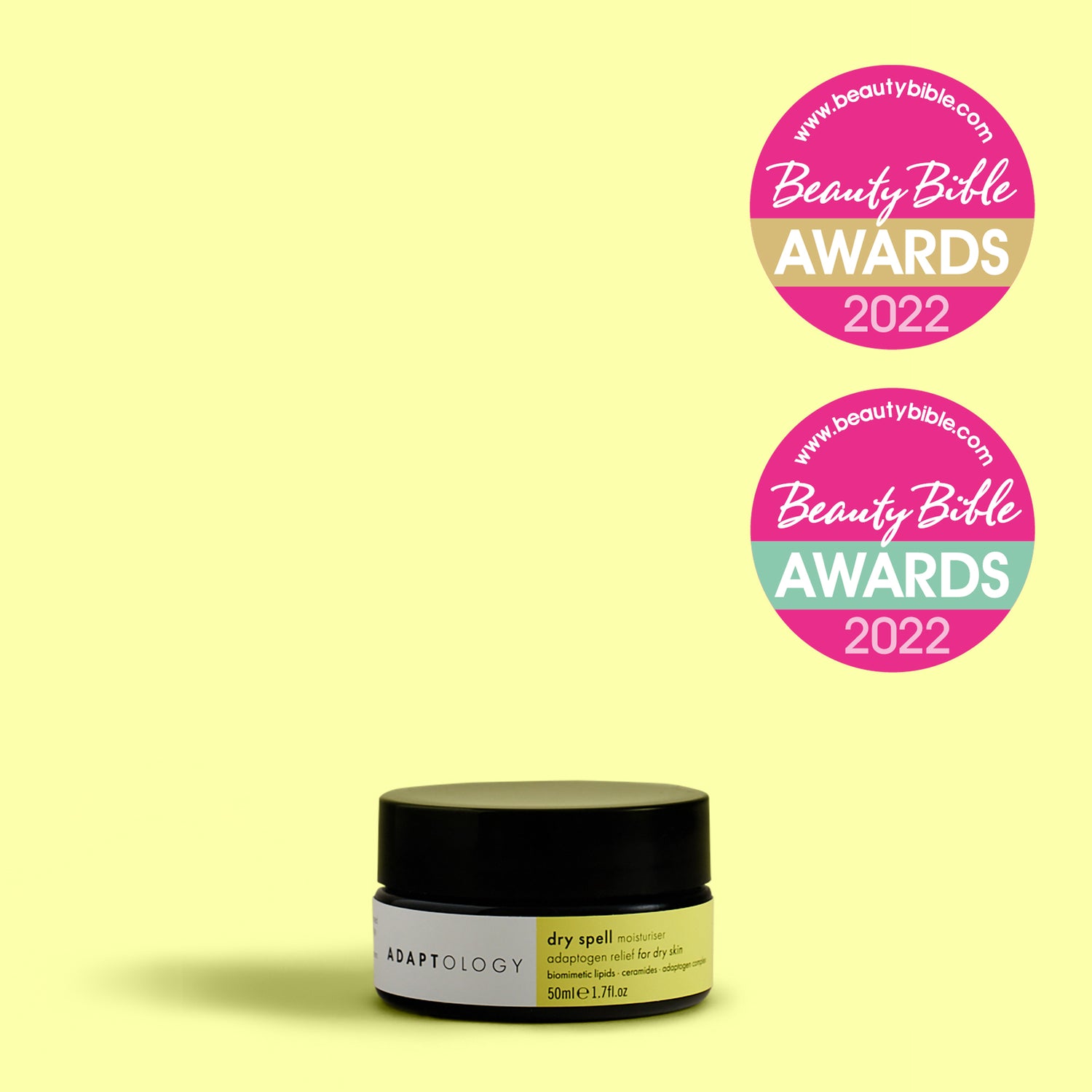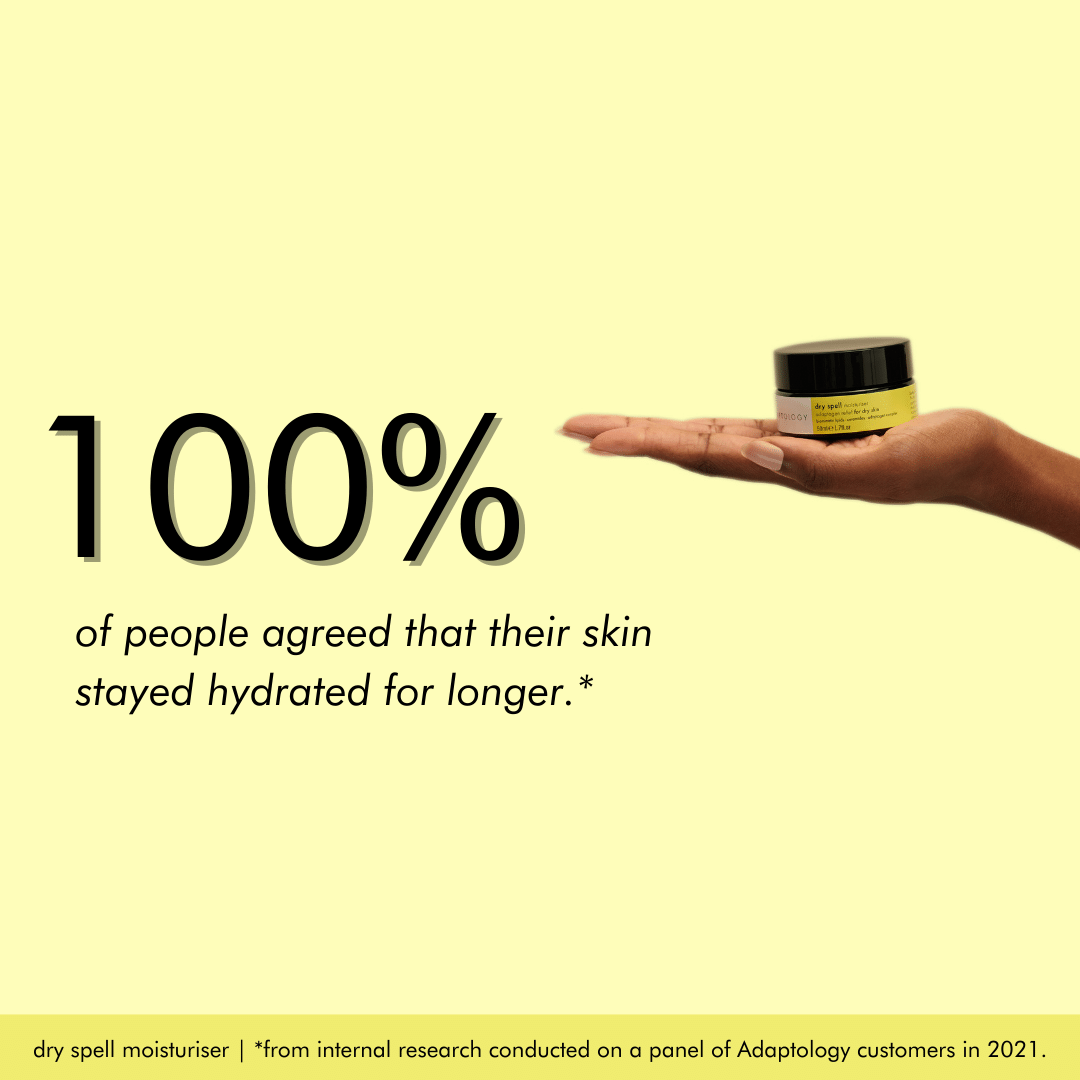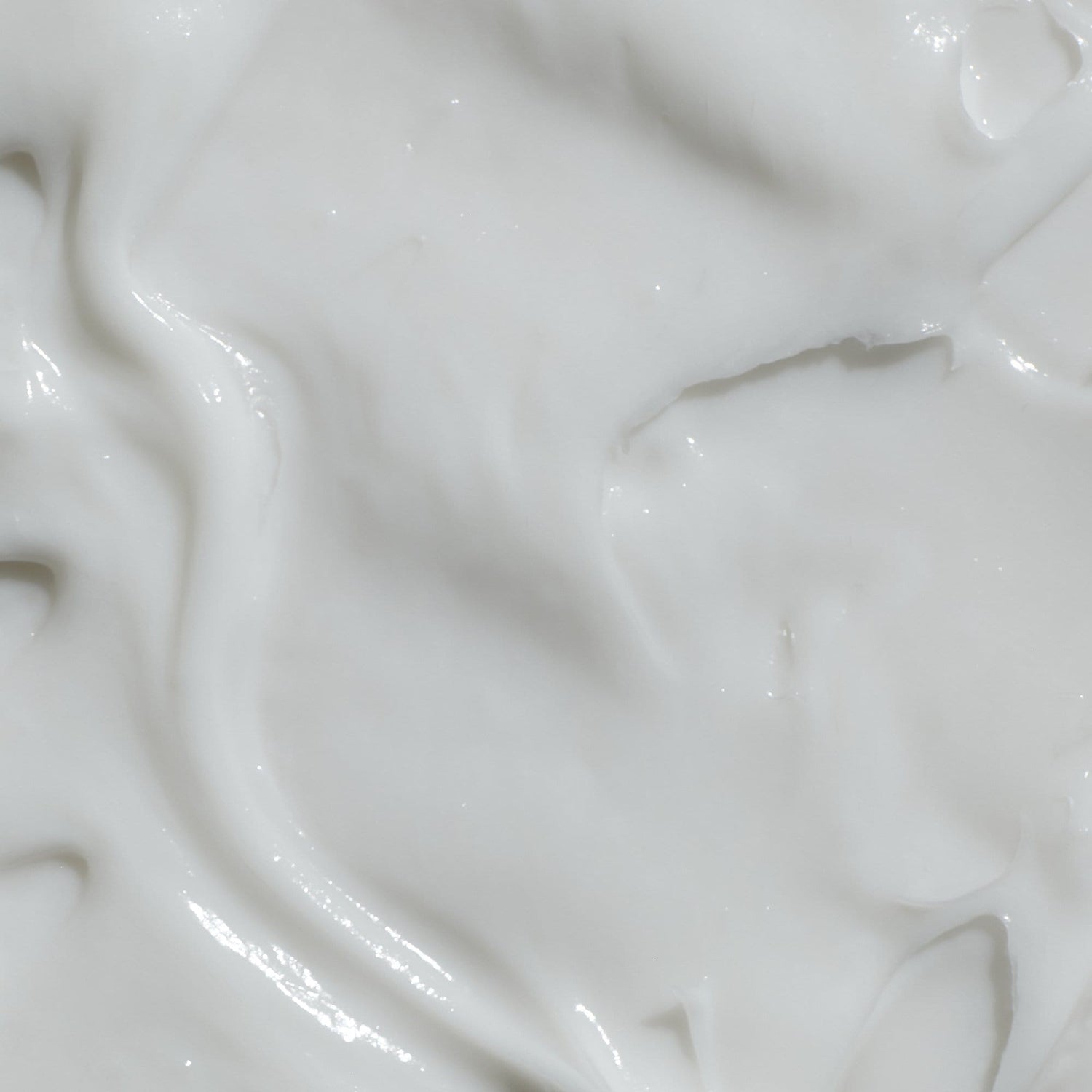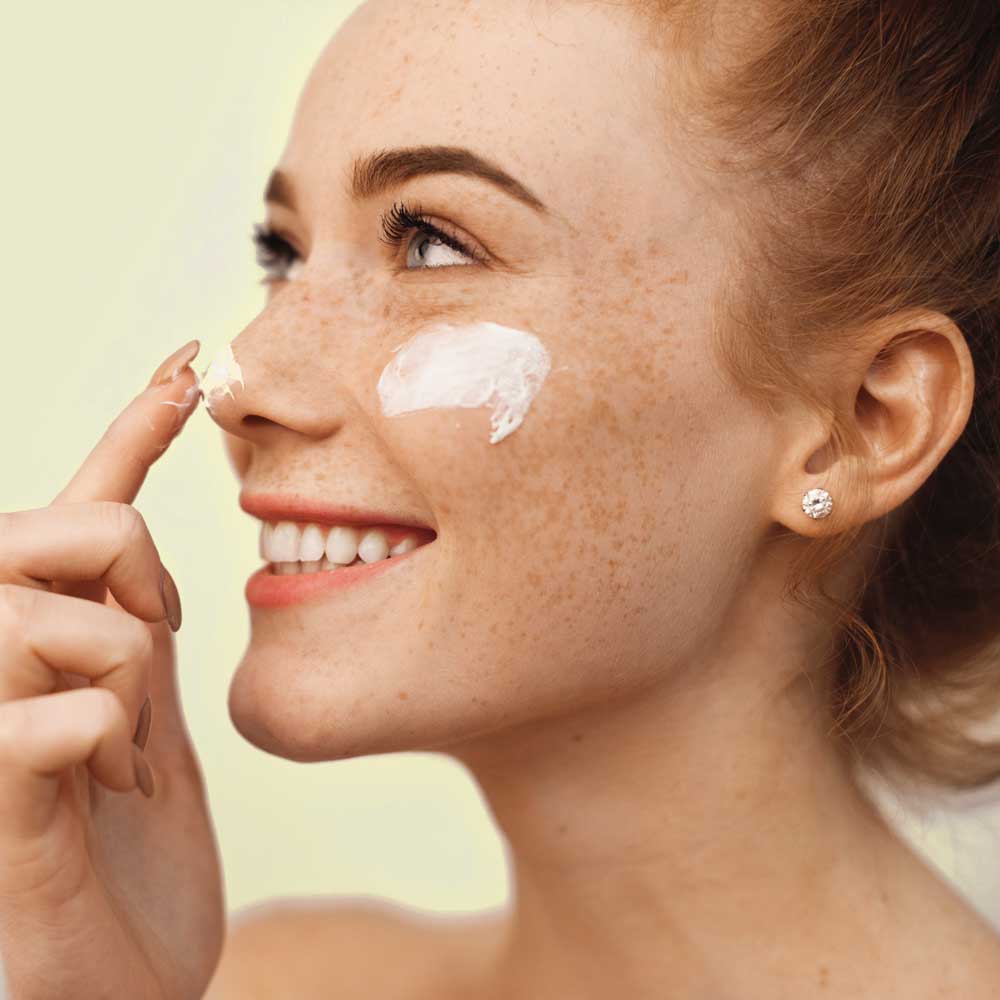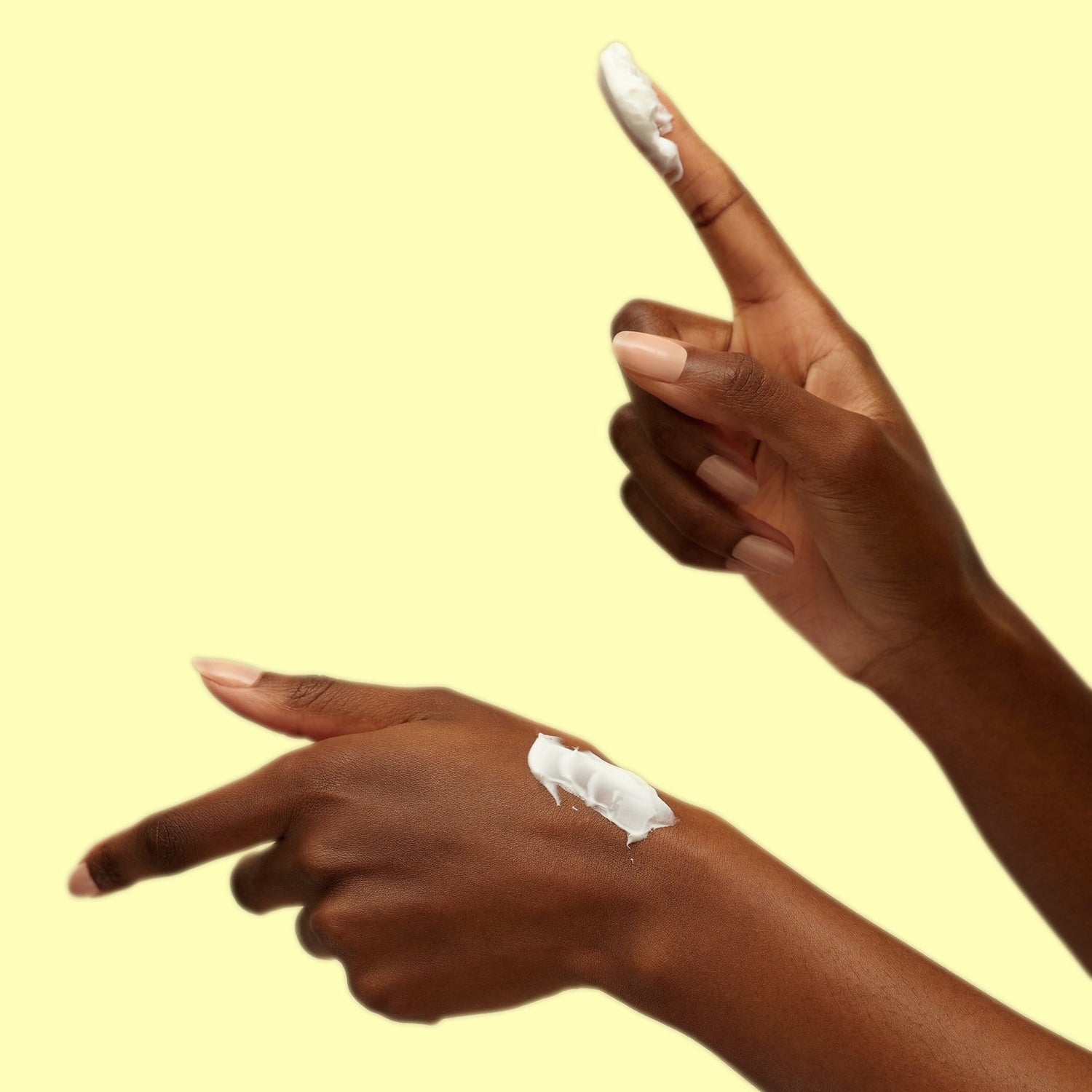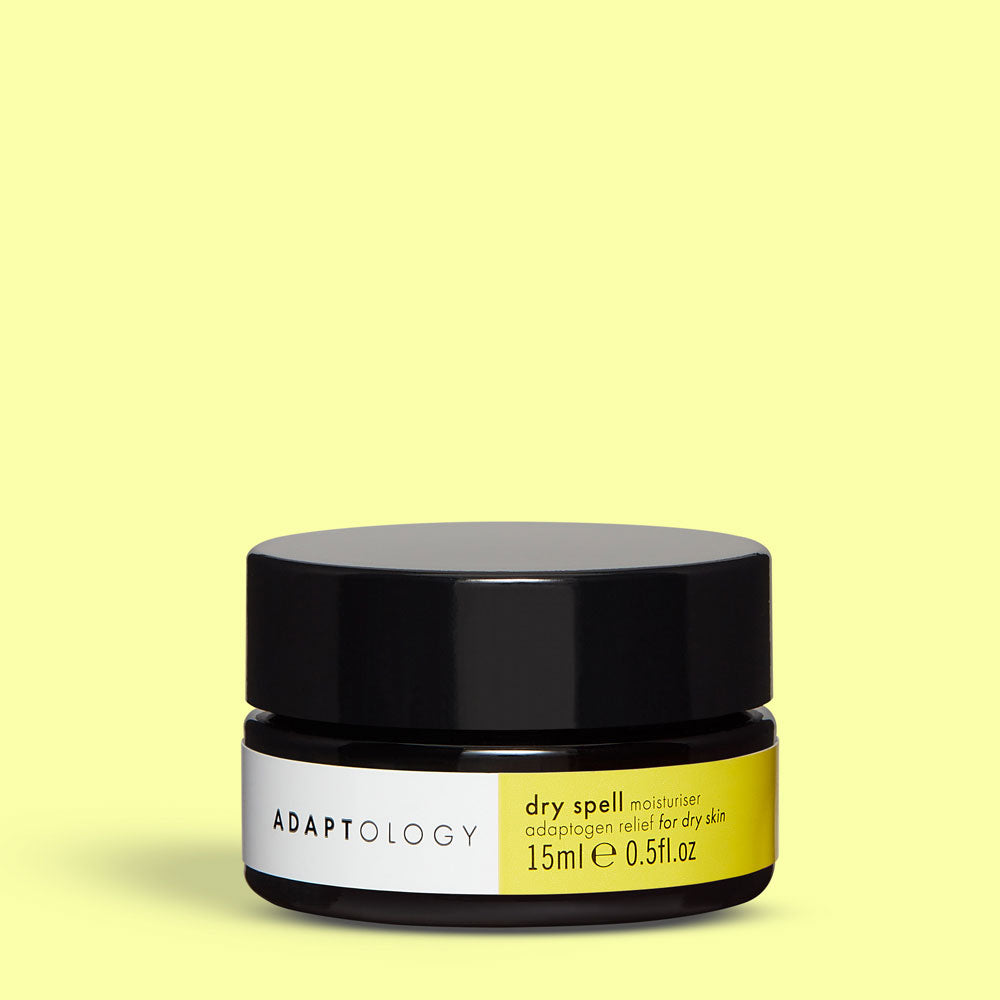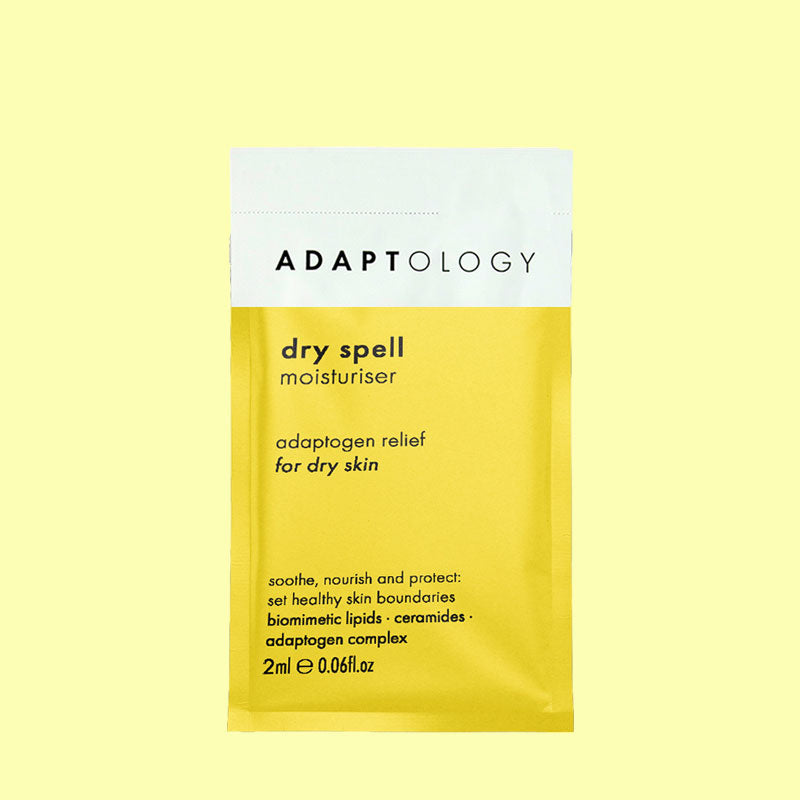 dry spell moisturiser
Regular price

Sale price

£44.00
Share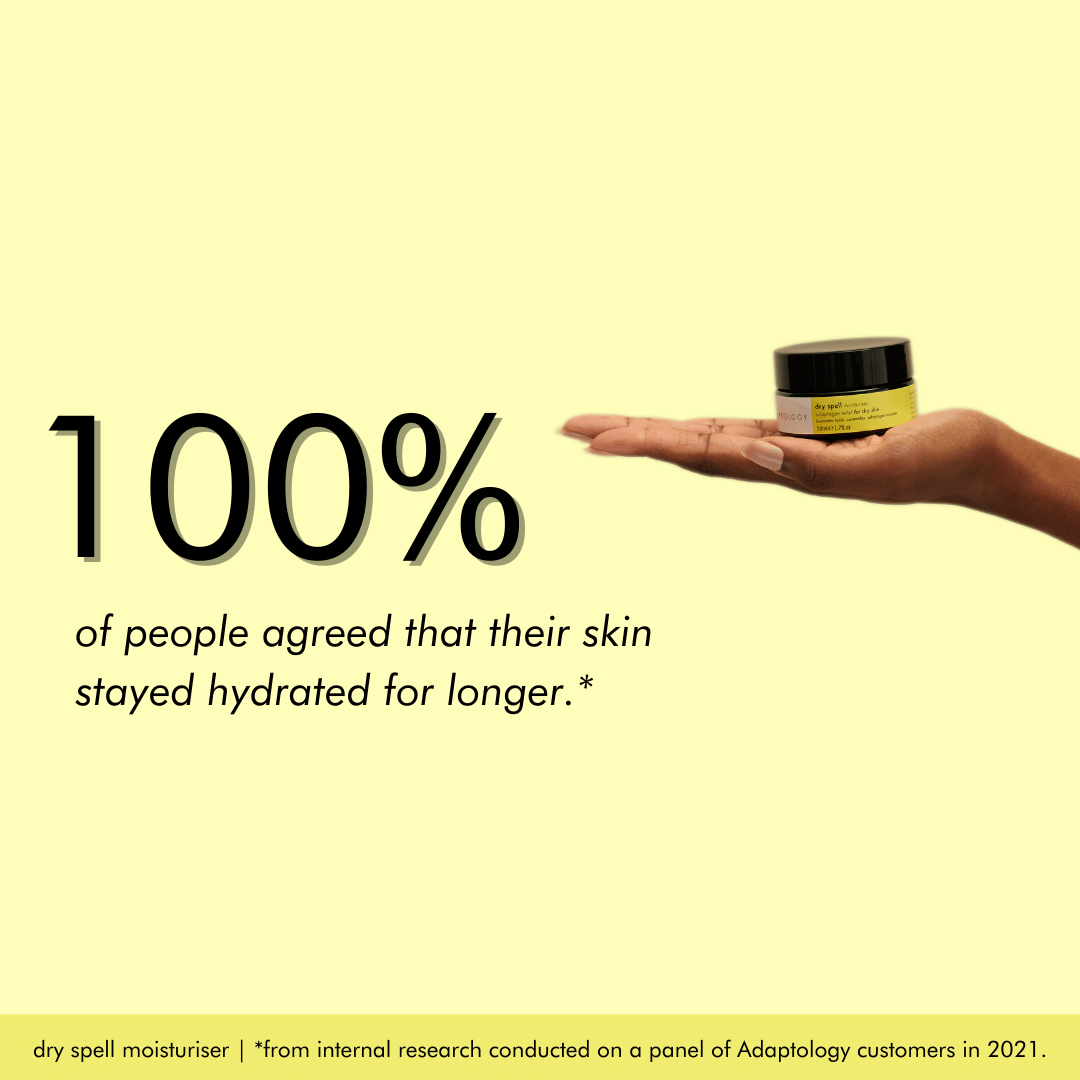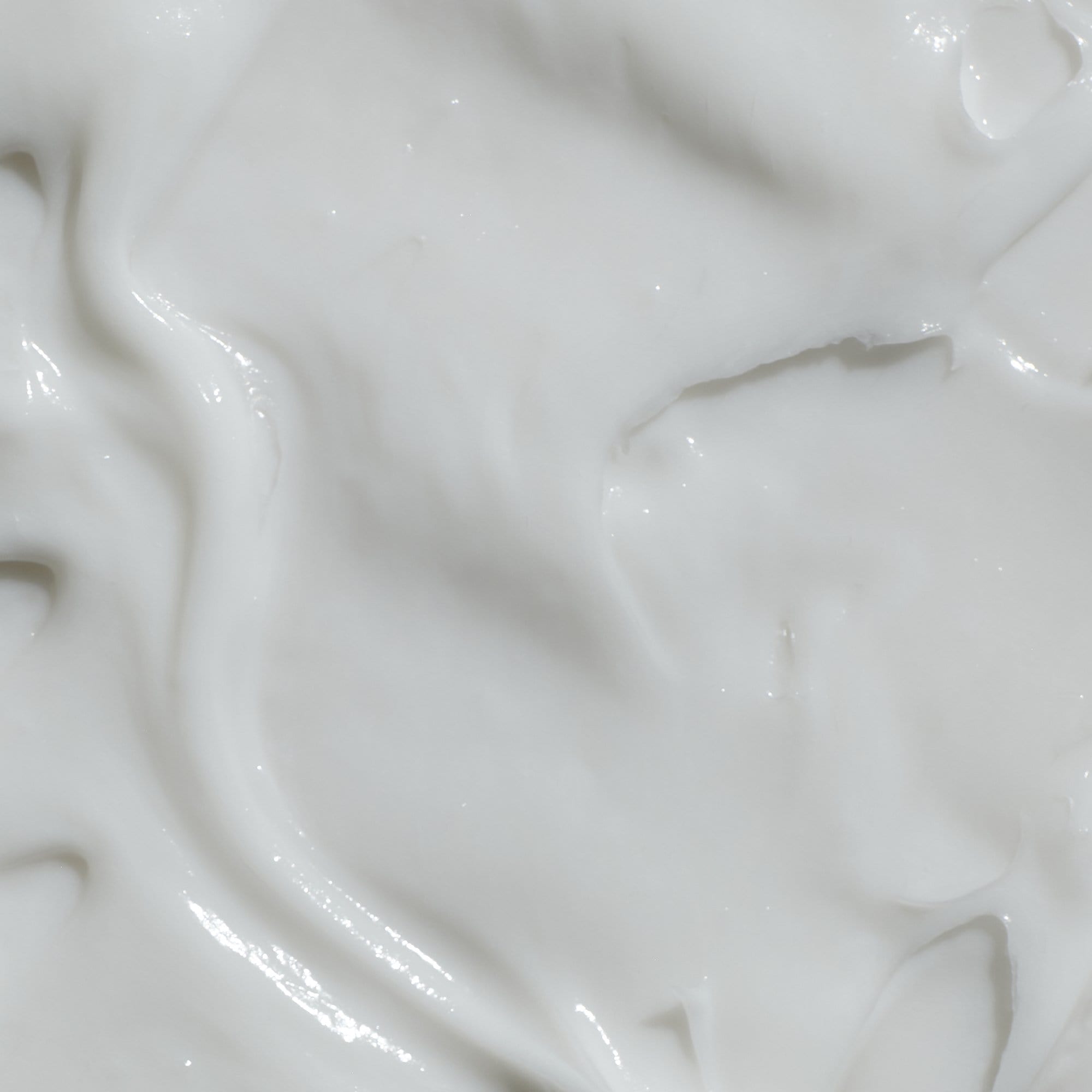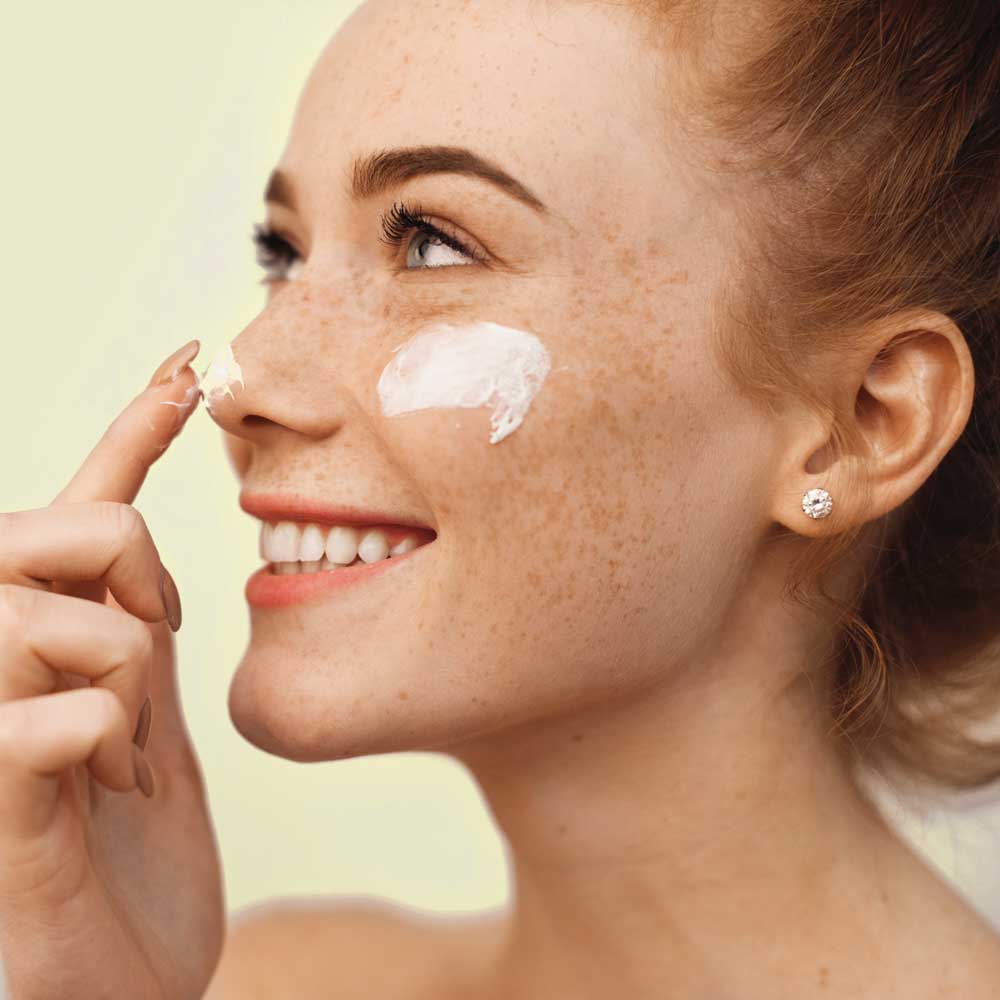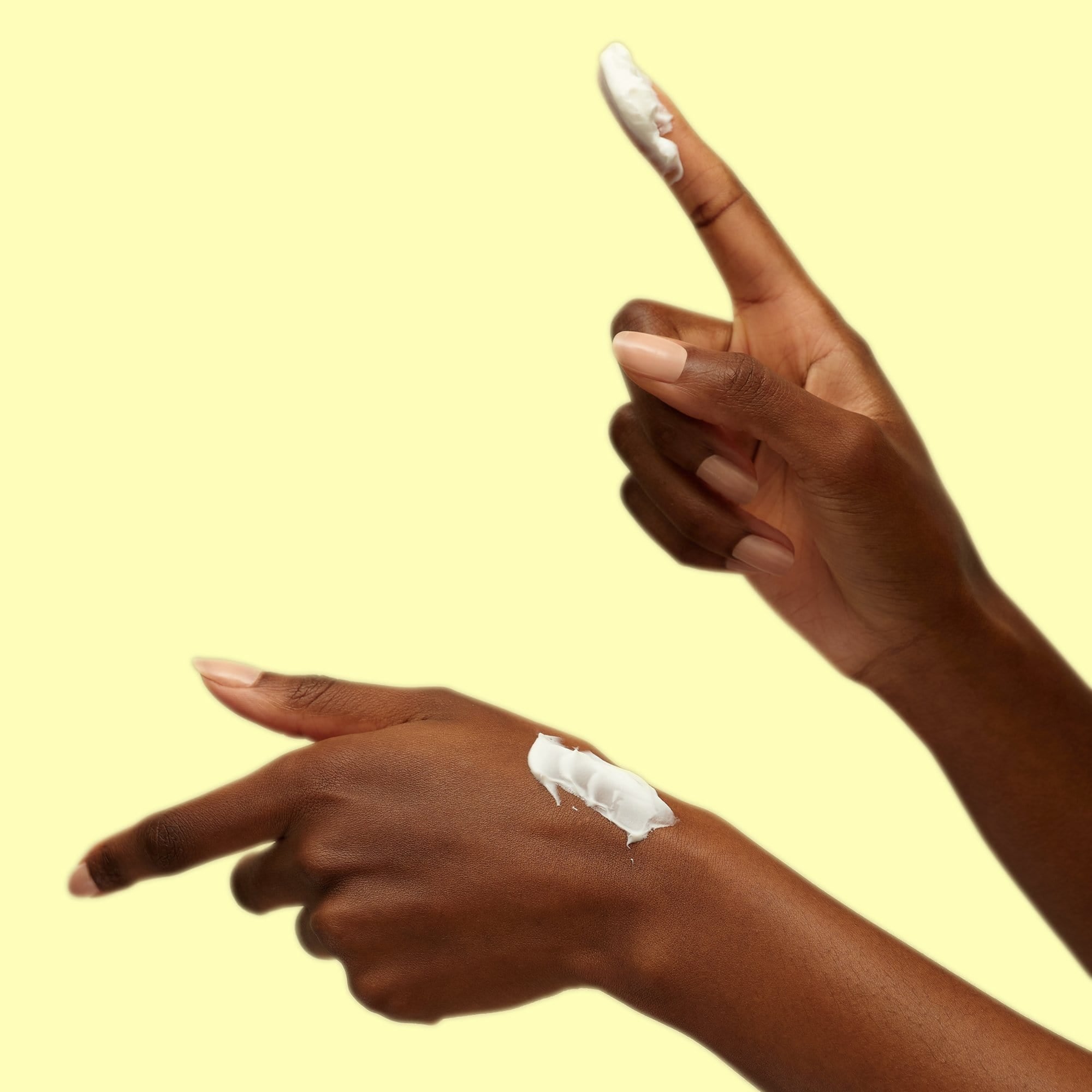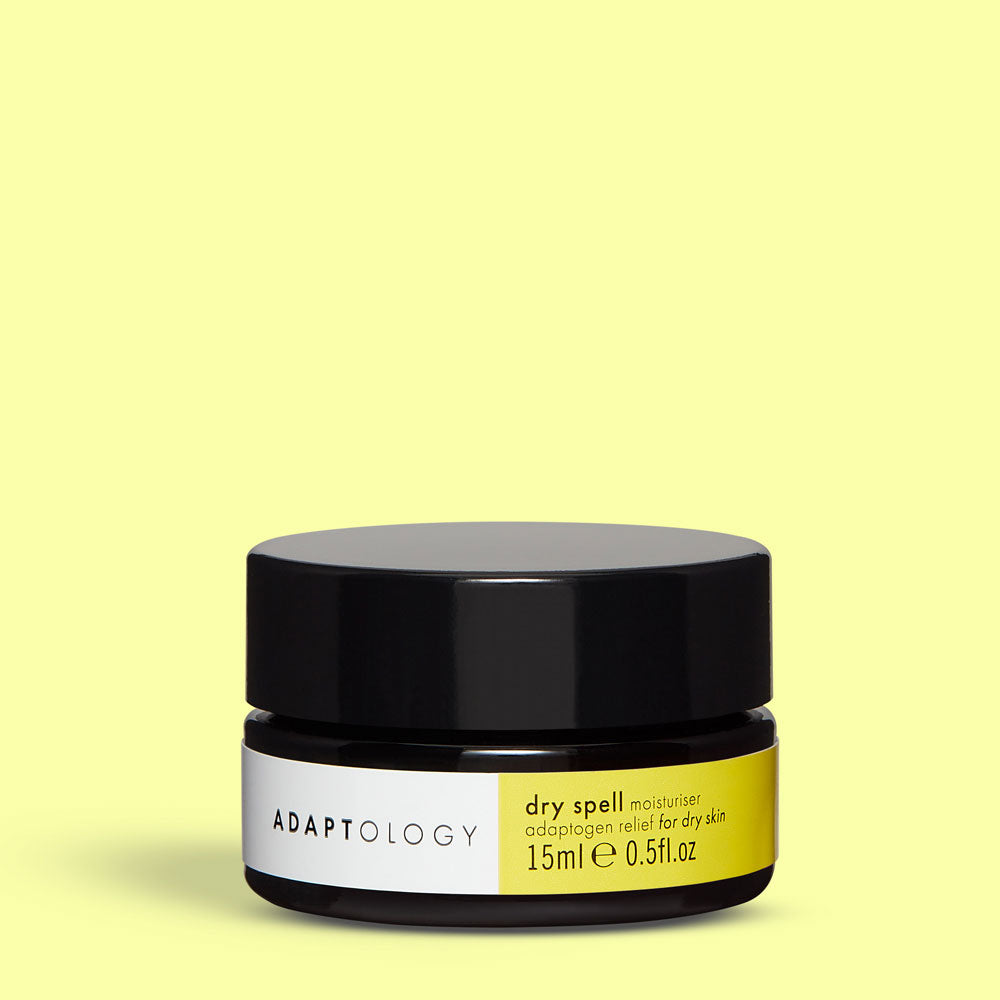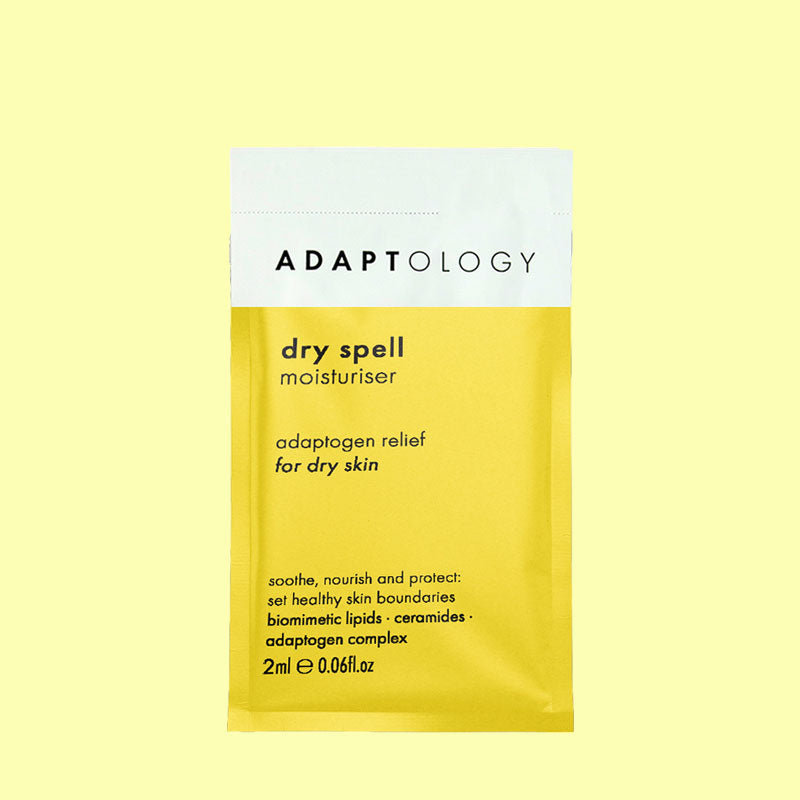 What the testers said
I don't usually use a day cream just a dedicated SPF 50 face fluid. My normal type skin would usually get quite oily through the day but since I've been using this light easily absorbed moisturiser as well as my SPF 50 I have been a lot less oily. I think my skin is really benefitting from the moisturiser underneath my SPF. I use it with a serum underneath, eye cream, SPF on top plus my makeup and have had no pilling whatsoever which is a miracle. I have also used it with no makeup and my skin is glowing, and a lot plumper and smoother. I have already purchased another pot so I have one ready for this one runs out it has really been a game changer for me!'

'10 out of 10 for this rich cream feel great on my skin and smells amazing.  I really enjoyed using this product and it left my skin looking and feeling great, dewy and very moisturised. Over the weeks my skin feels so much smoother and softer. This works really well as a primer under my foundation'

'I'd describe it as a tonic in a tub.  It does what it promises; it is so easy to use and provides a marvellous base for your complexion.  I adore using it. ' • 'Left my skin feeling moisturised but not greasy. It was an excellent make up base and seems to reduce my fine lines. I prefer it to my usual product '

'It was by far and away better than the product I have been using prior to it. Lovely scent and texture, and the quality was obvious. Soaked in and felt very nourishing. It was a delight to use and then relax, make up free, for a few hours. Colleagues have said my skin looks very nice at the moment. I would buy it without hesitation'

'I like that this product is vegan; it's the way we're heading!  It is a smooth operator that's for sure.  It doesn't jar with other products at all; it's in a league of its own.  I think it is divine, delicious and desirable.   My daughter has admired my skin and said she can detect there is something different.  I think it just gives you an oomph and a bit of life, whatever it is, it's wonderful.'
Beauty Bible Awards Gold 2022
Best facial mist / toner (joint), Best natural facial mist / toner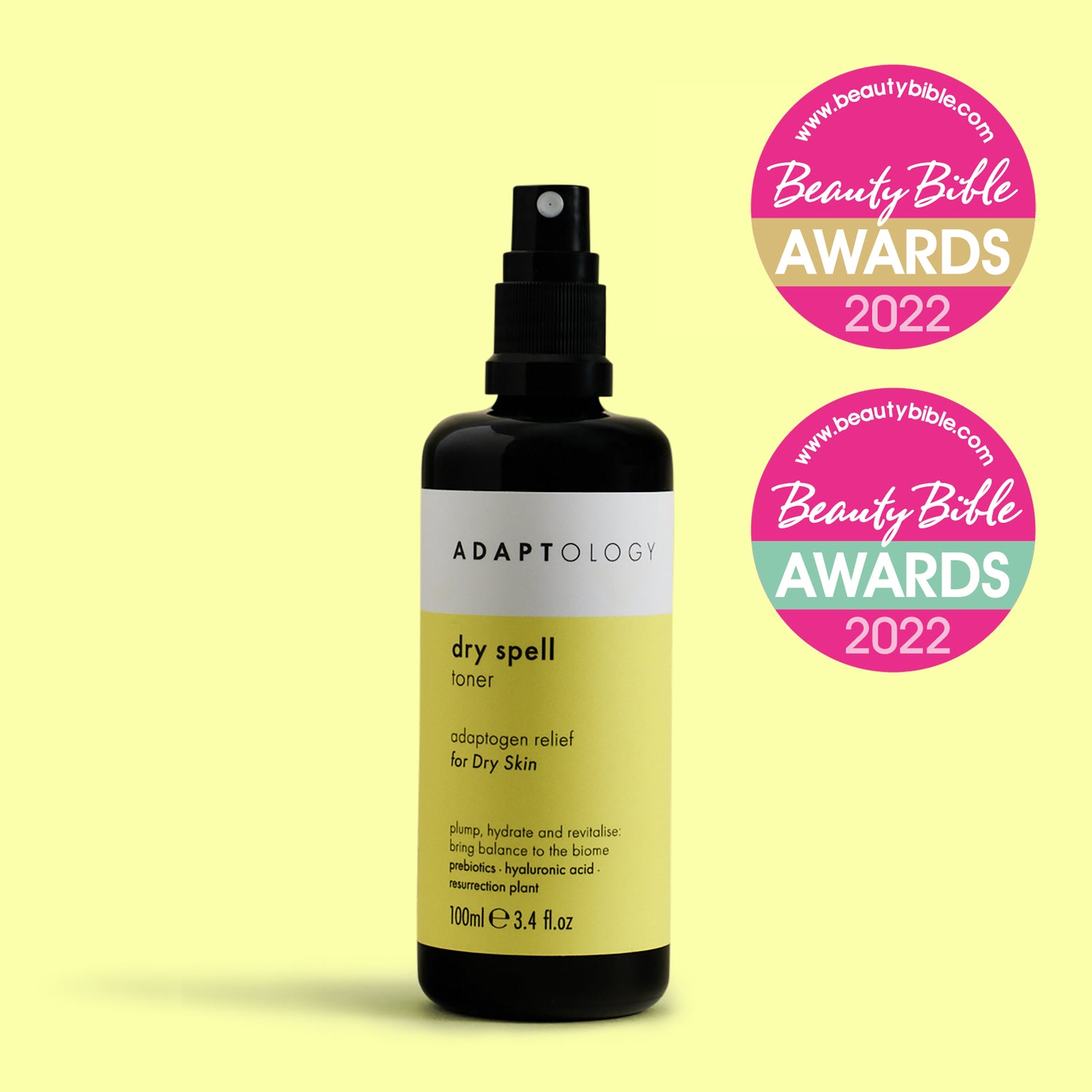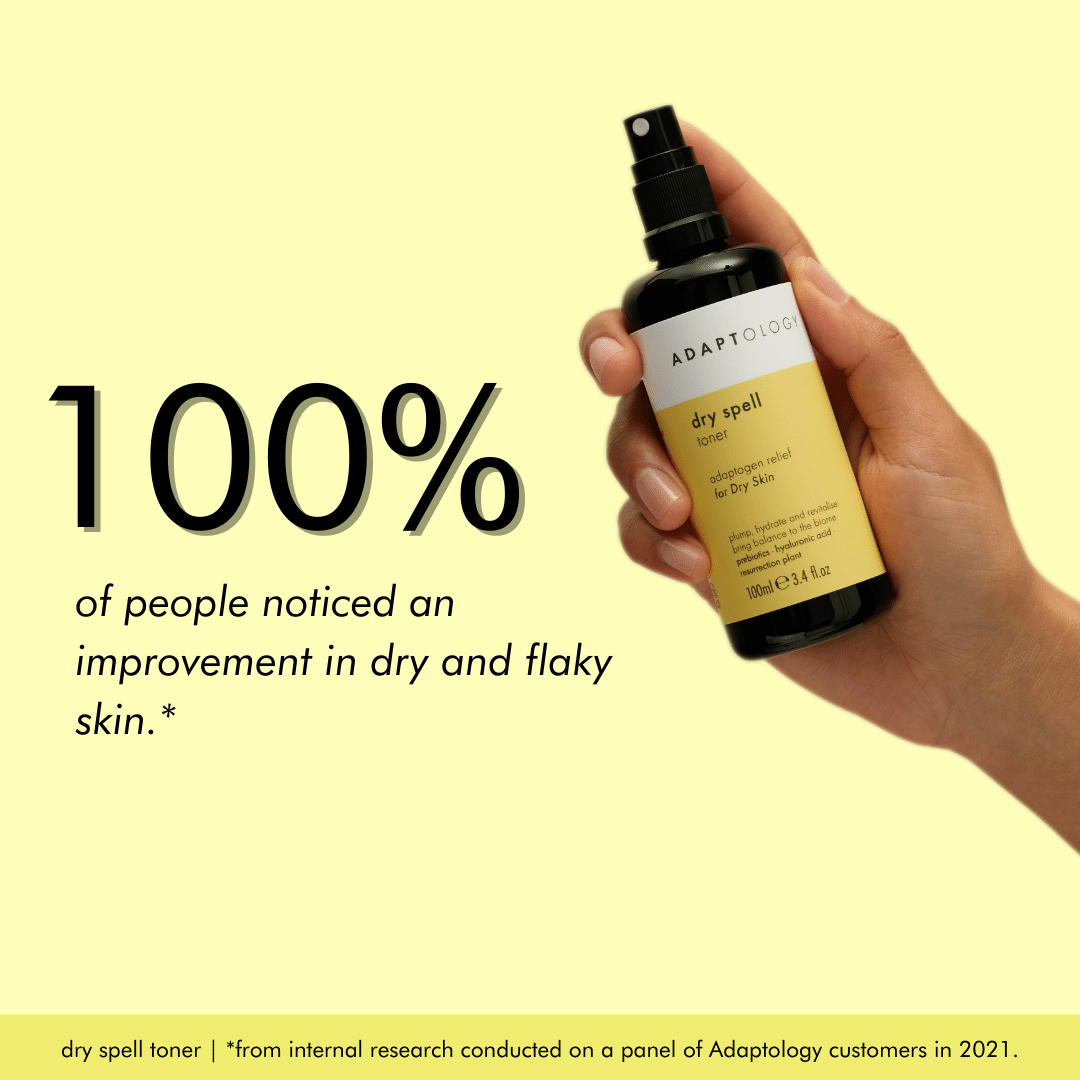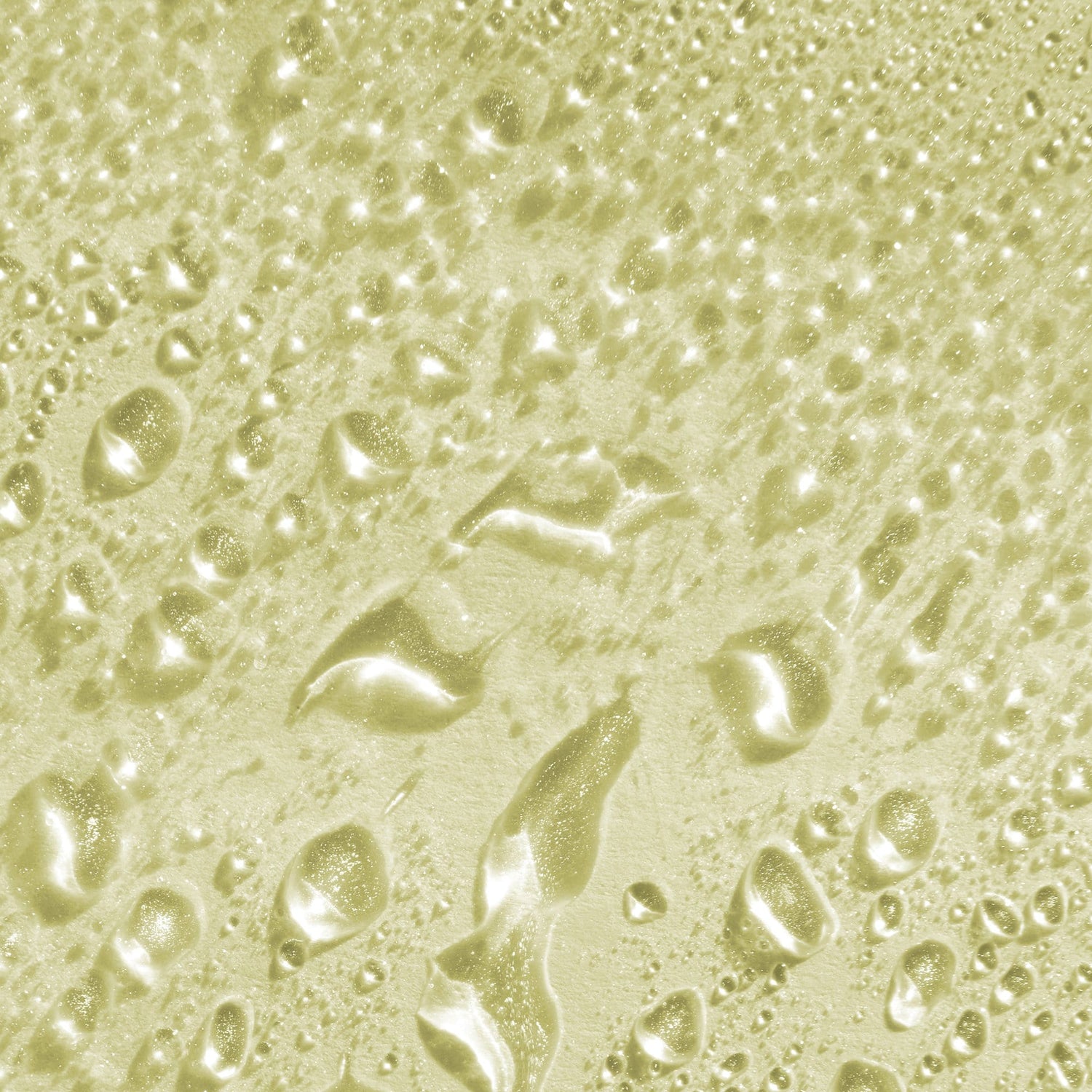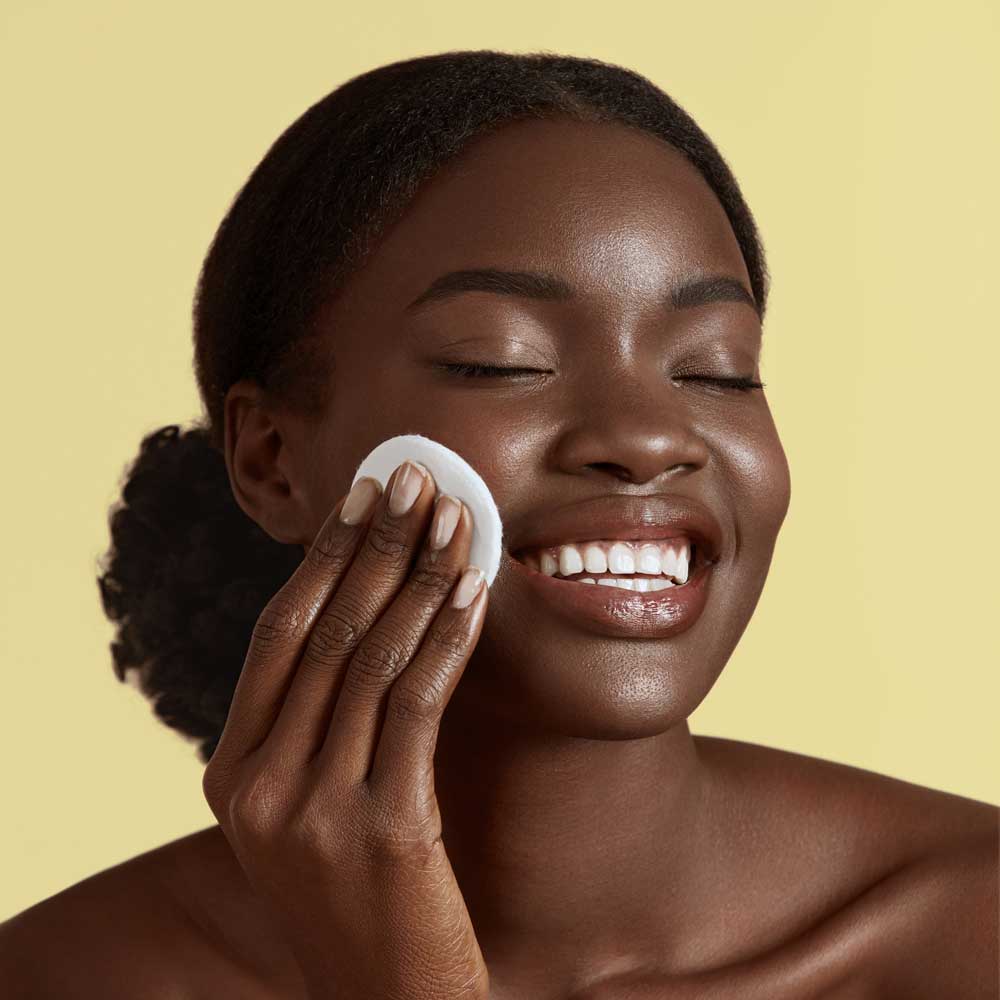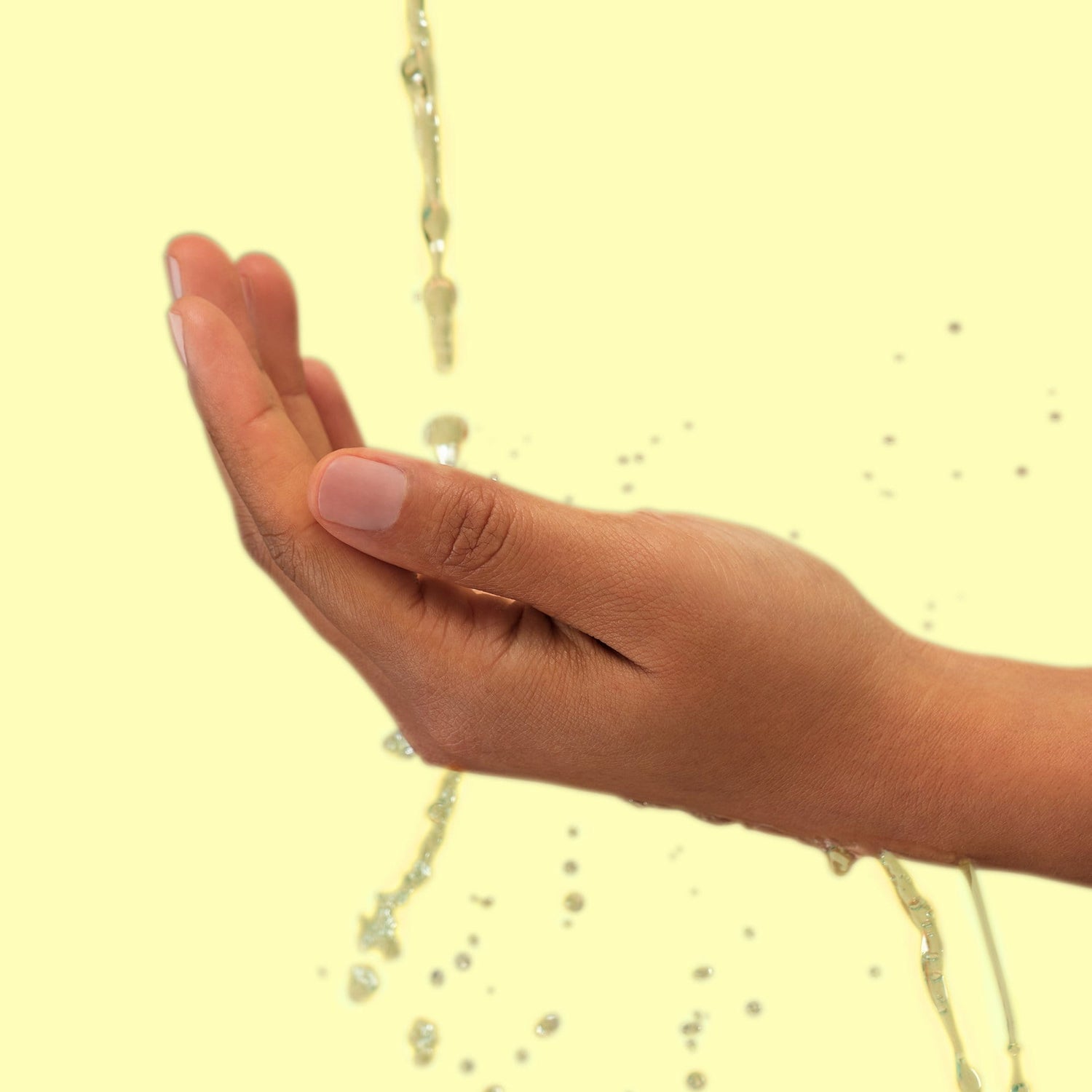 dry spell toner
Regular price

Sale price

£28.00
Share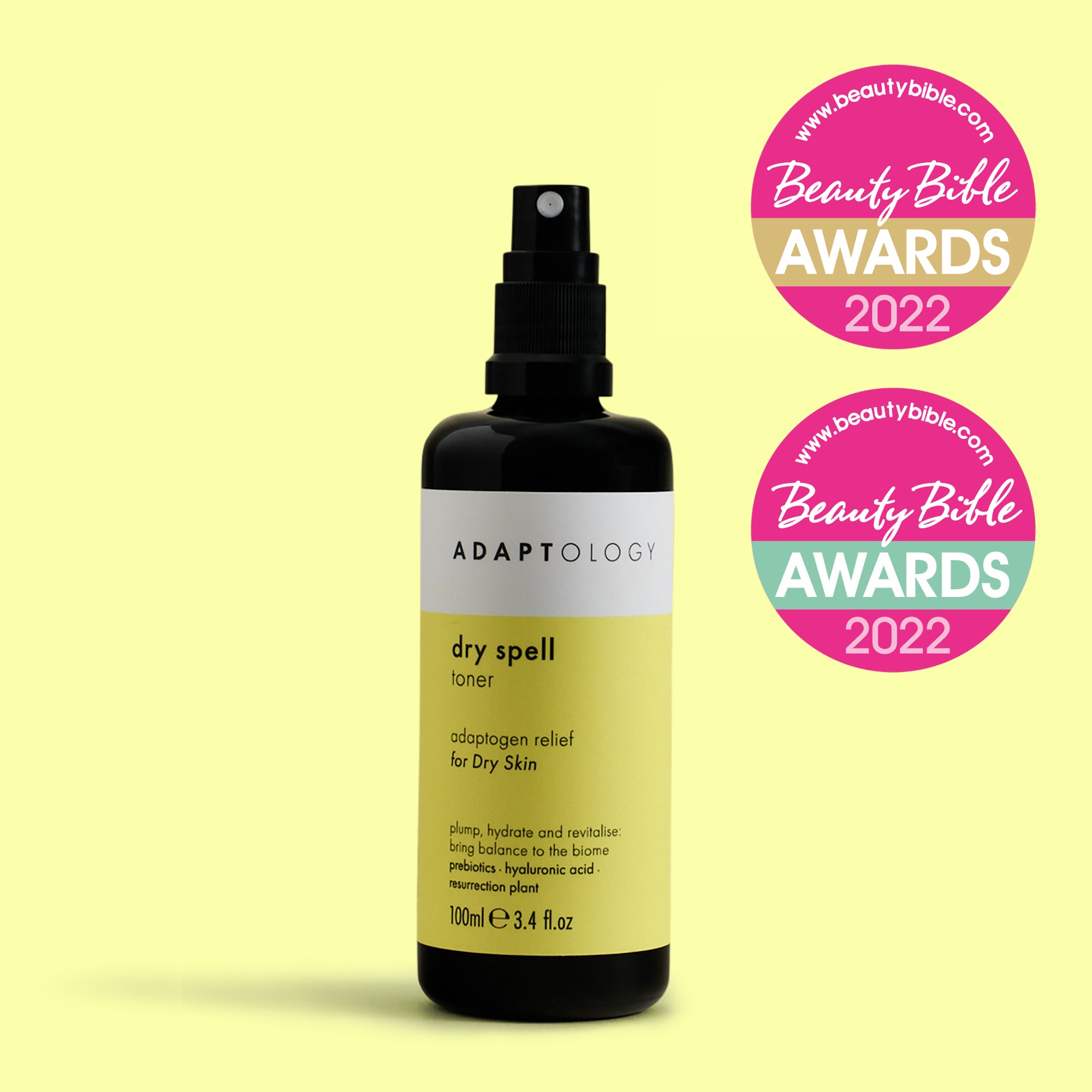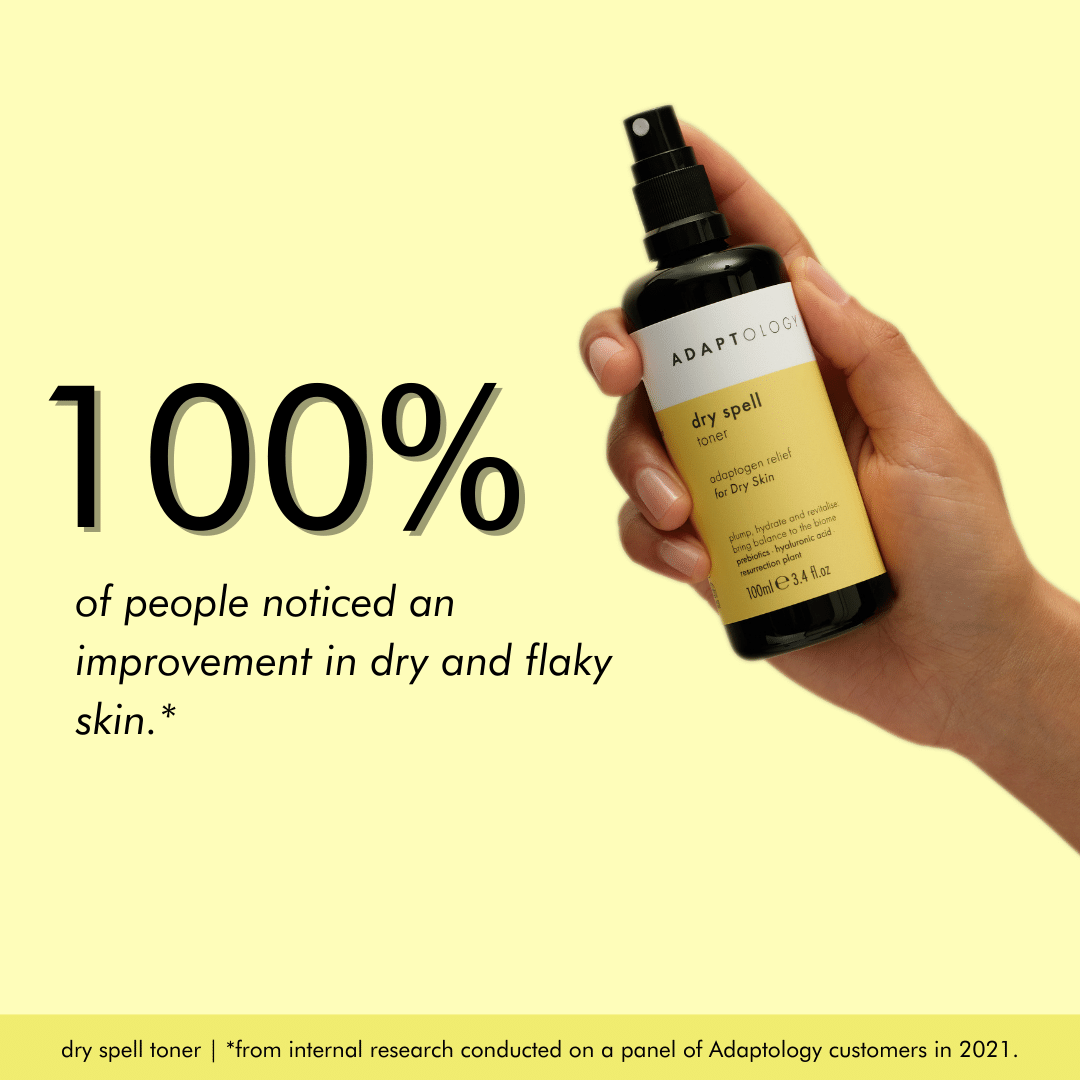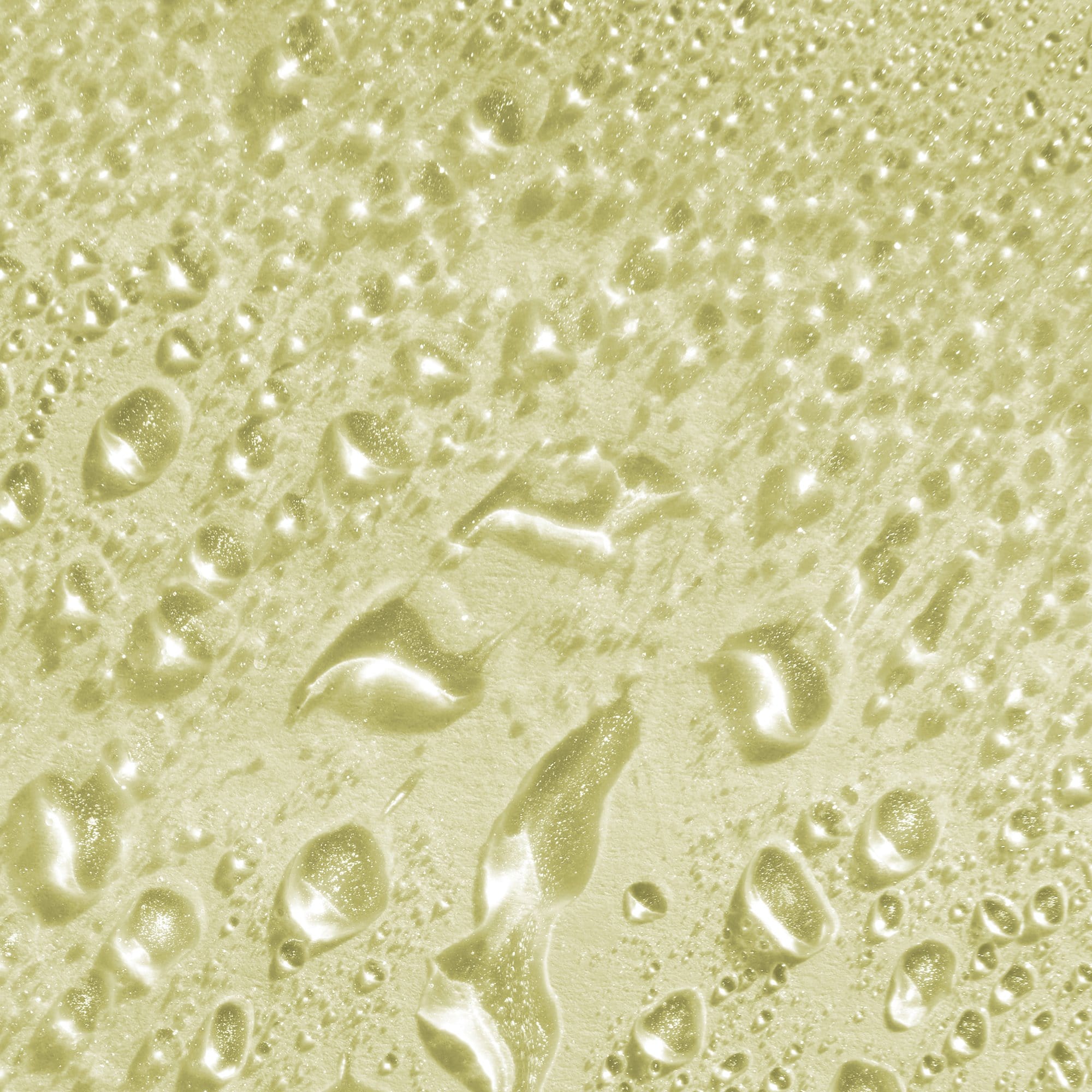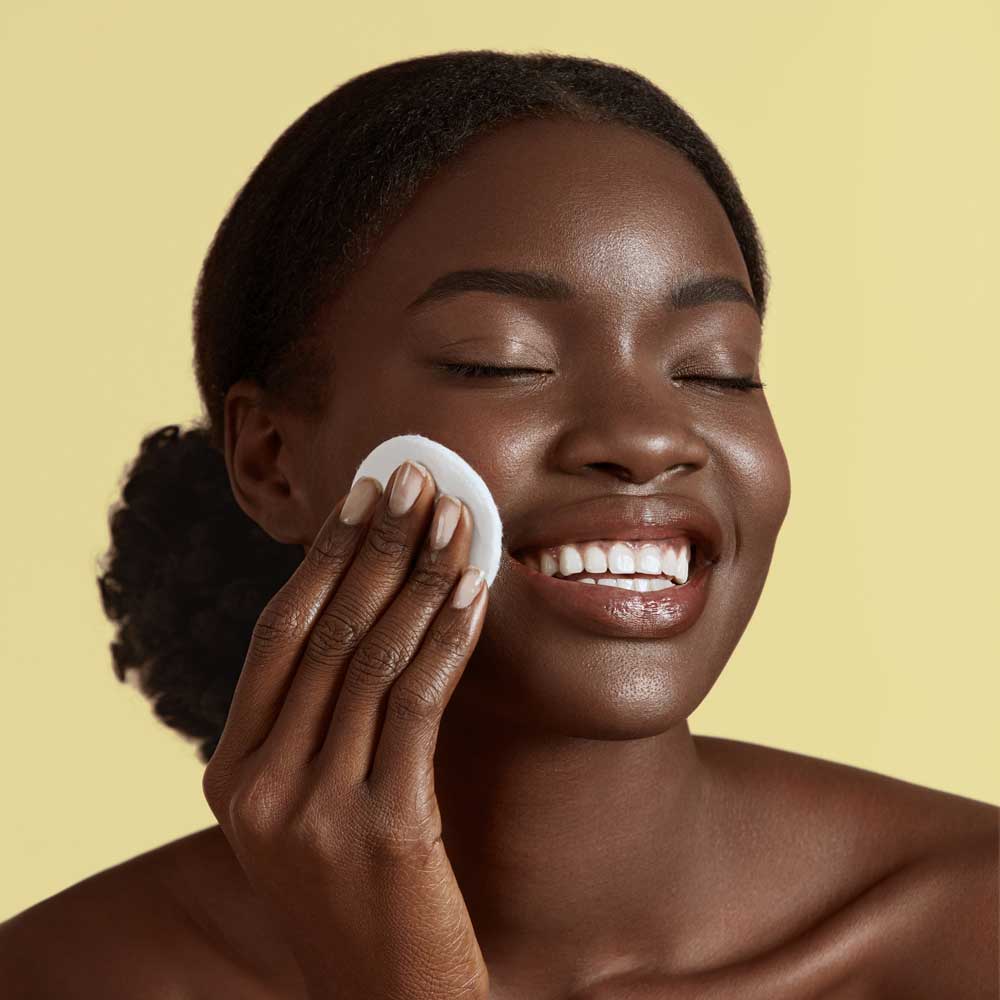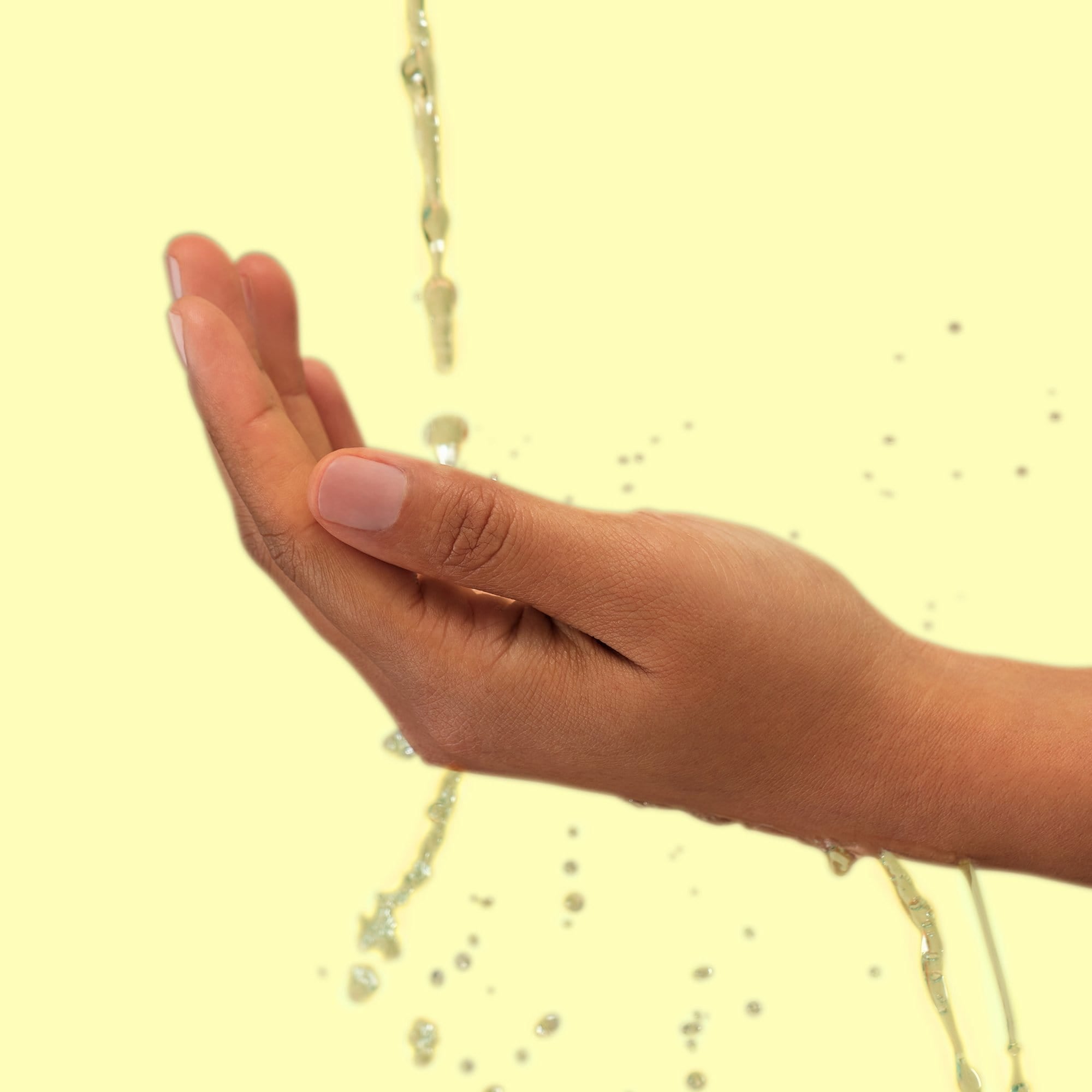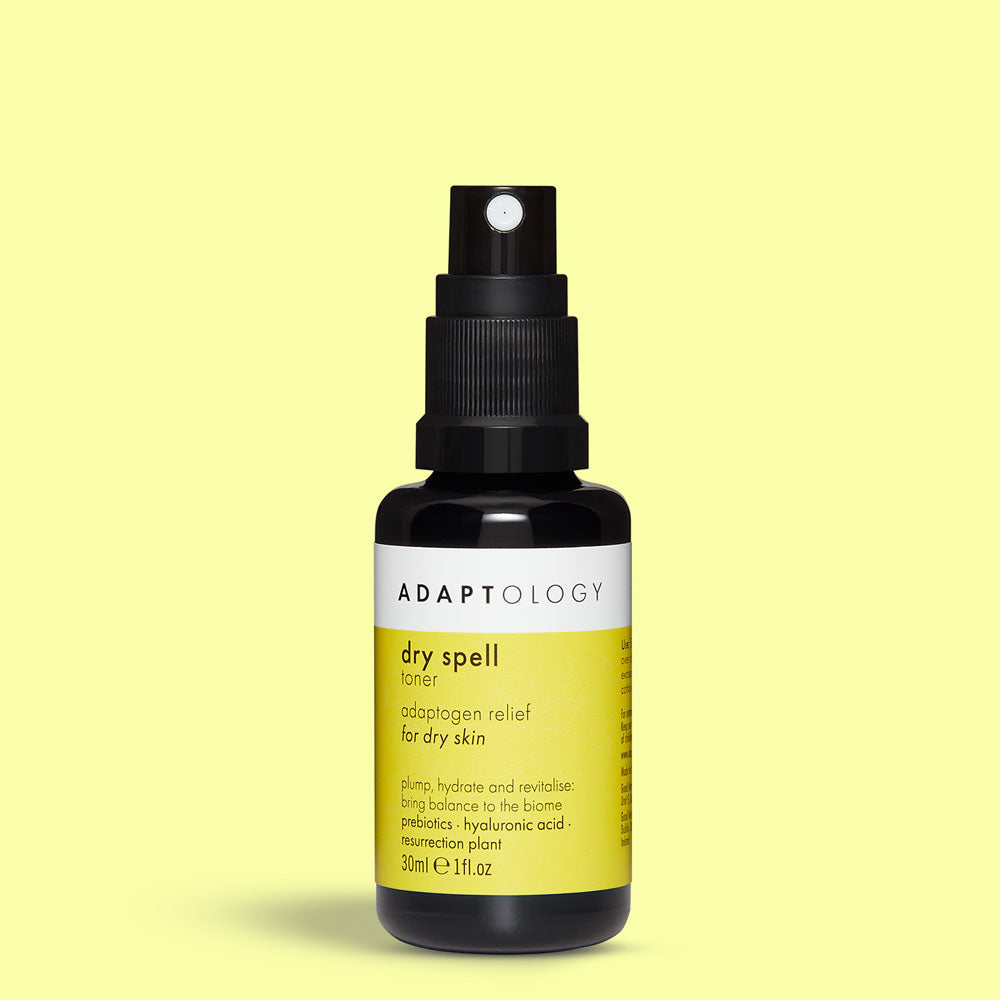 What the testers said
'10/10. Loved this; I am a bit wary of toners, which can be very astringent on dry skin but this was very different. After cleansing, it felt it took away the last residues of dirt so my skin felt cleaner and it also hydrated my skin, leaving it feel softer and smoother'

'This will stay in my beauty routine because when I stopped using it, I felt my skin was not as clear or refreshed; it kept away any blemishes and my skin was certainly clearer'

'An instant dry skin remedy and skin booster! As someone who suffers from dry skin I usually have to apply moisturiser immediately after cleansing, as my skin feels so tight; I have noticed after using this that I don't need to do that, a couple of spitzes of this and feel like a spray moisturiser!'

'I used on one side of my face after cleansing and used my normal toner on the other side; Adaptology seemed to magically lift more make-up off my face than my usual brand, was super impressed! '

'The scent was great, and it toned up my skin without drying it out. A little goes a long way and the bottle will last for ages' • 'My skin was quite red from acne scaring before using this toner - within a week of applying it twice a day, I noticed how much more even my complexion looked'

'It's really helped with keeping my skin well moisturised and glowy. No more dull days!'
Beauty Bible Awards Silver 2022
Best moisturiser (joint)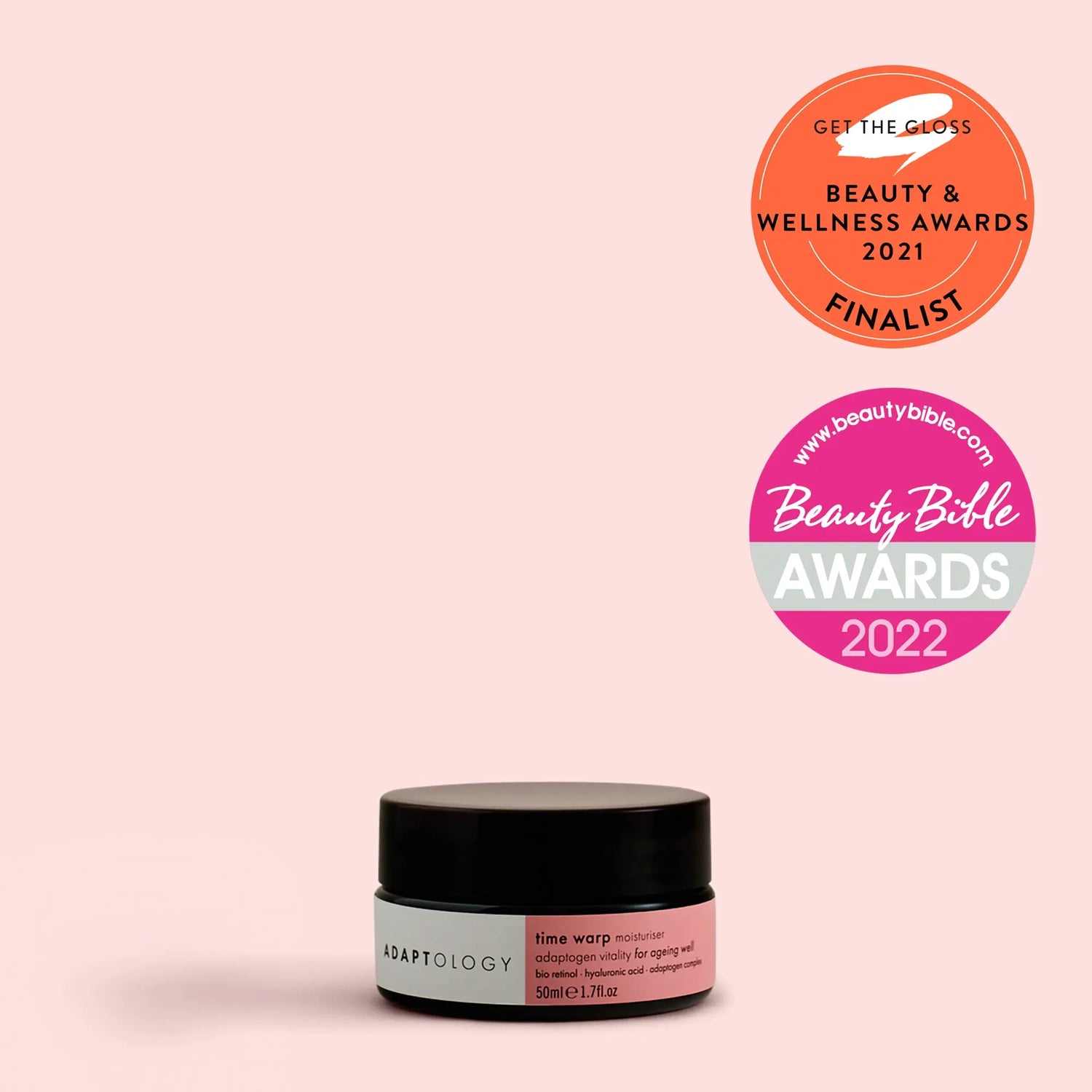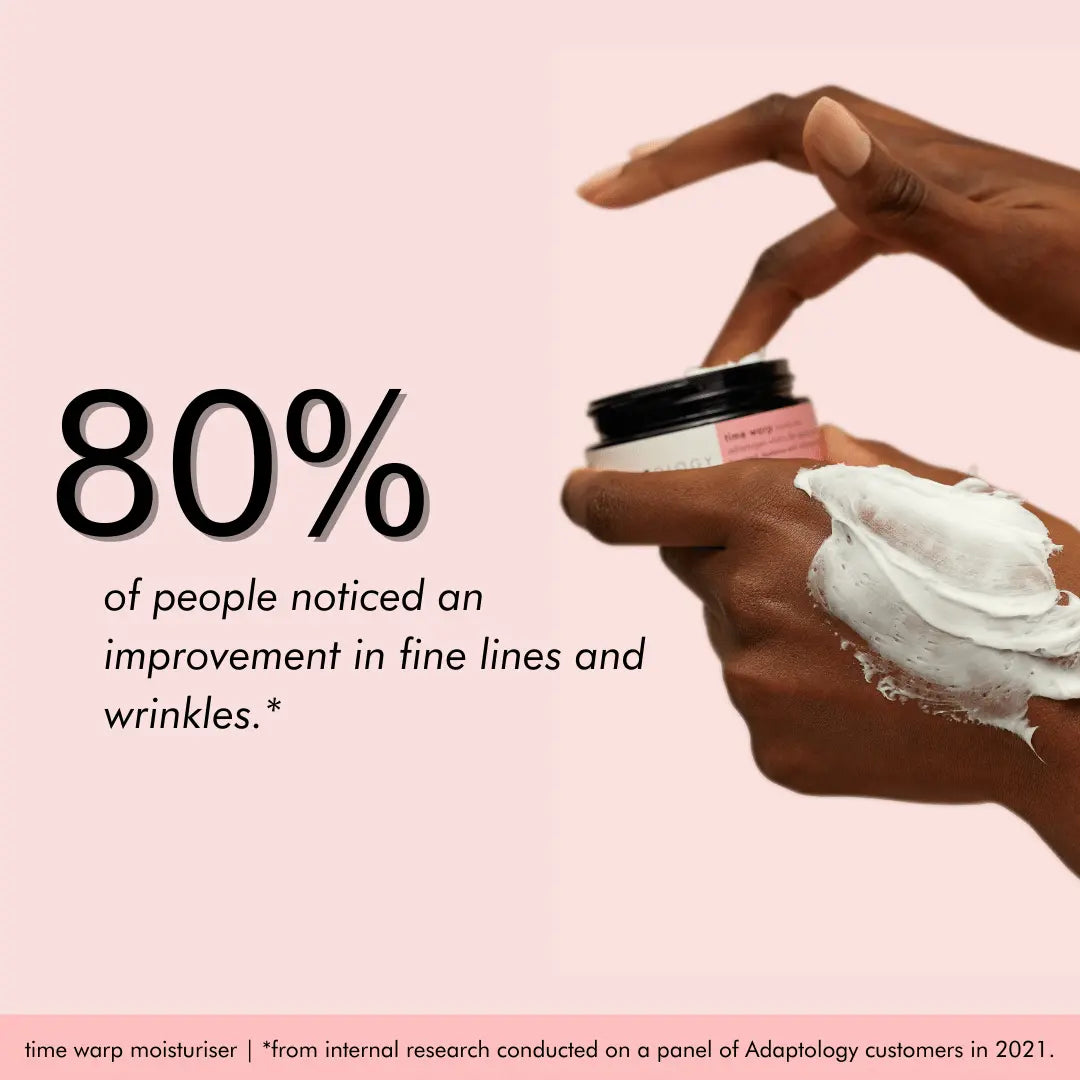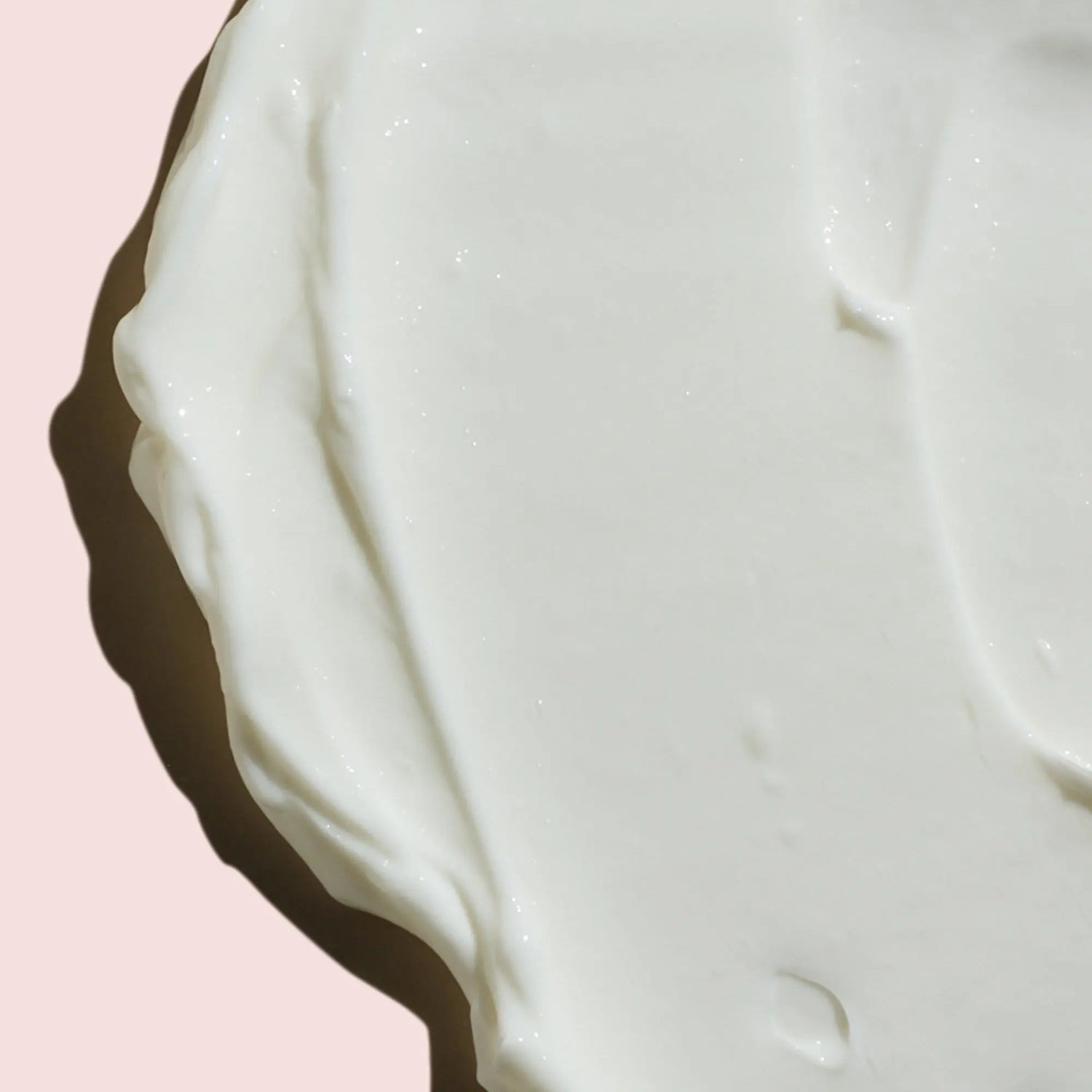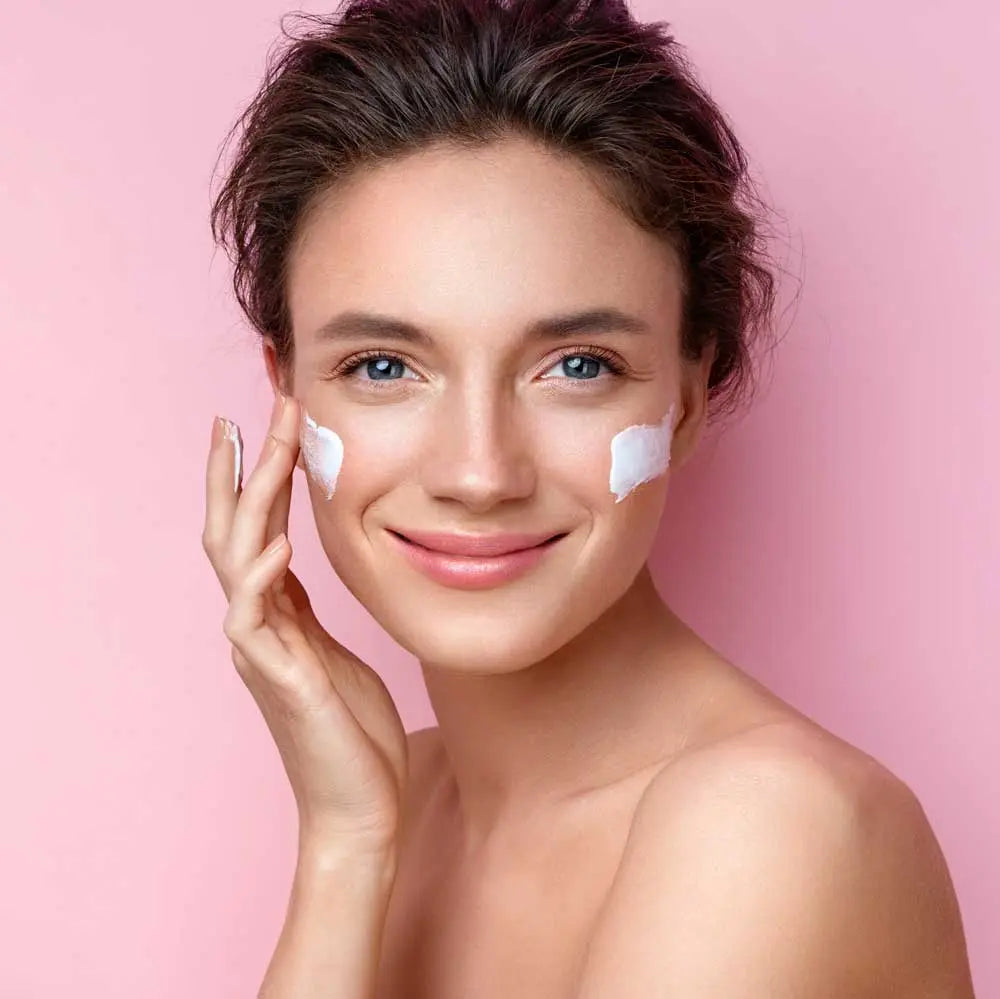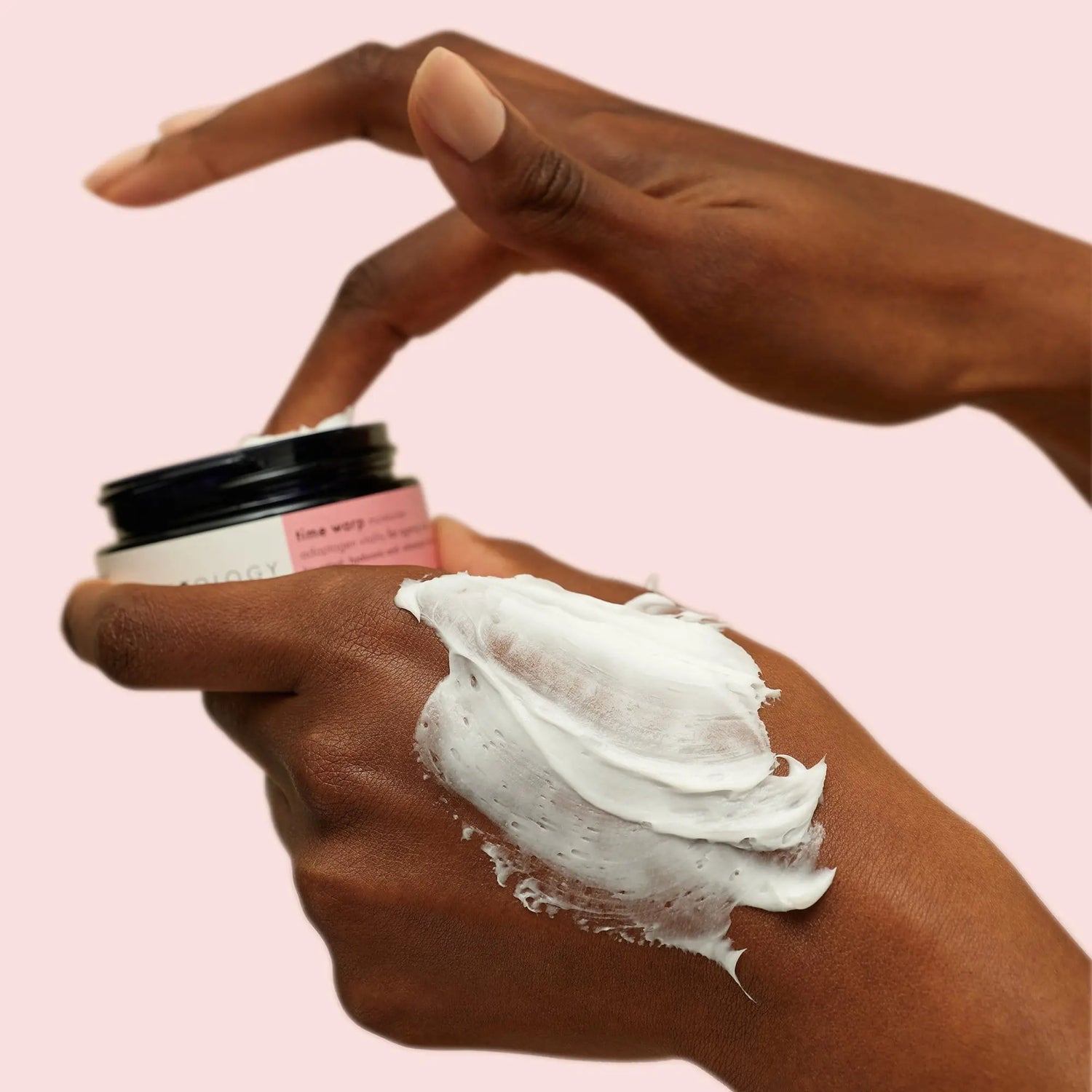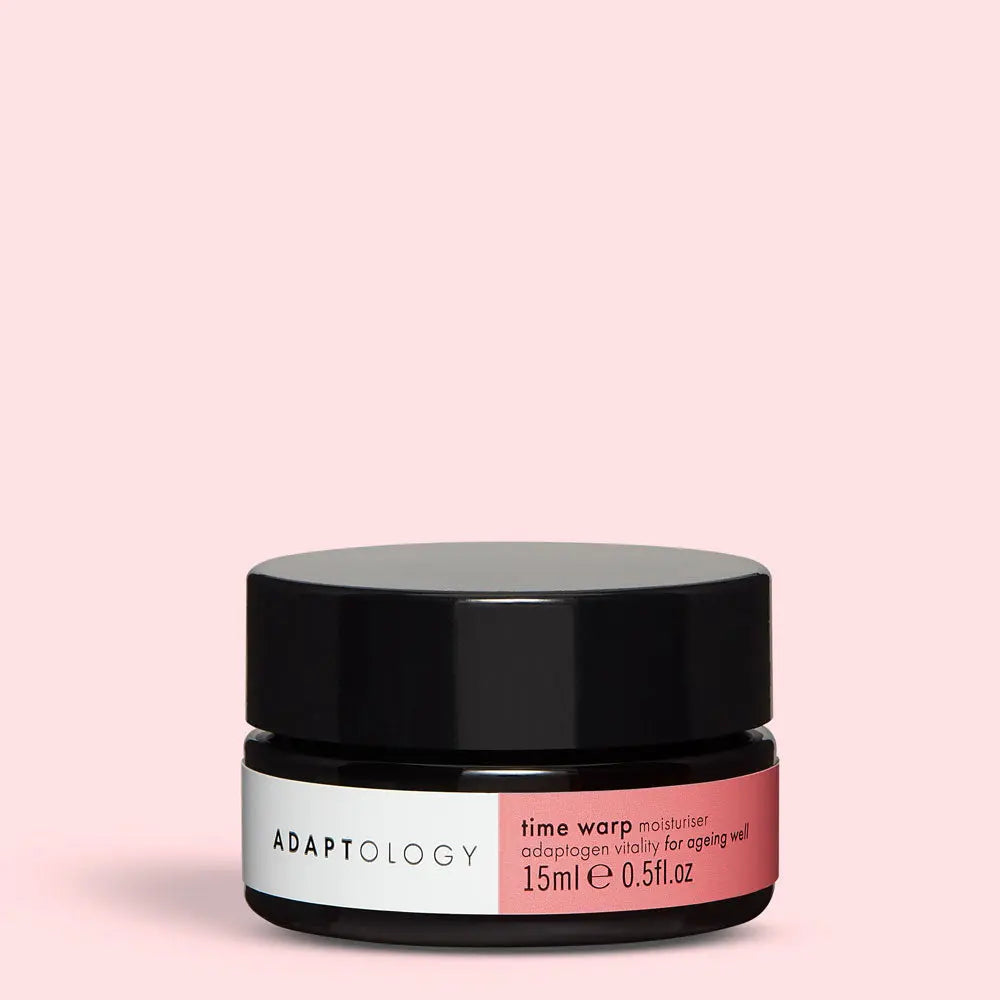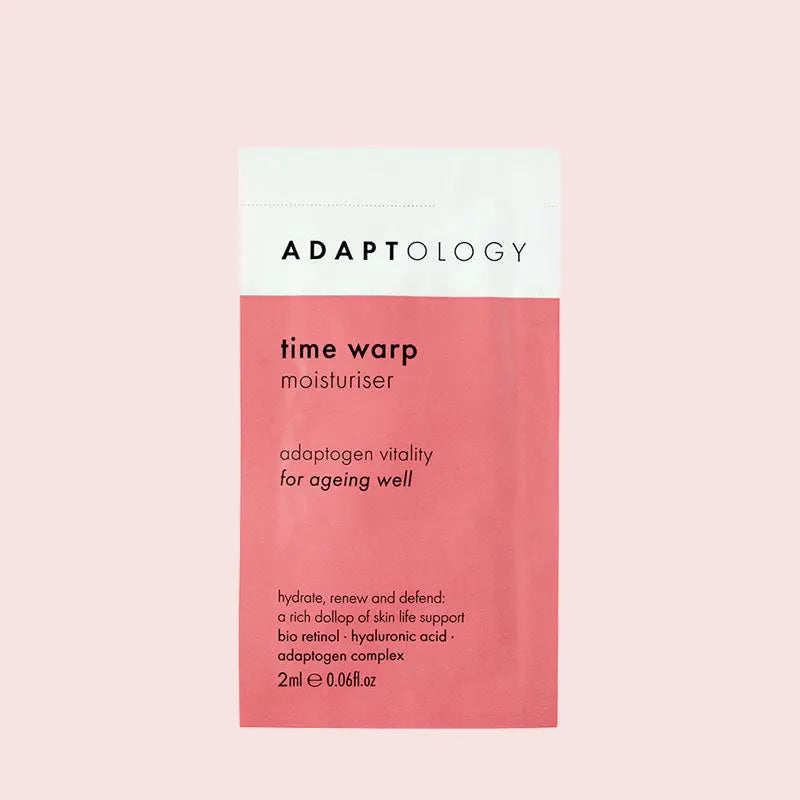 time warp moisturiser
Regular price

Sale price

£48.00
Share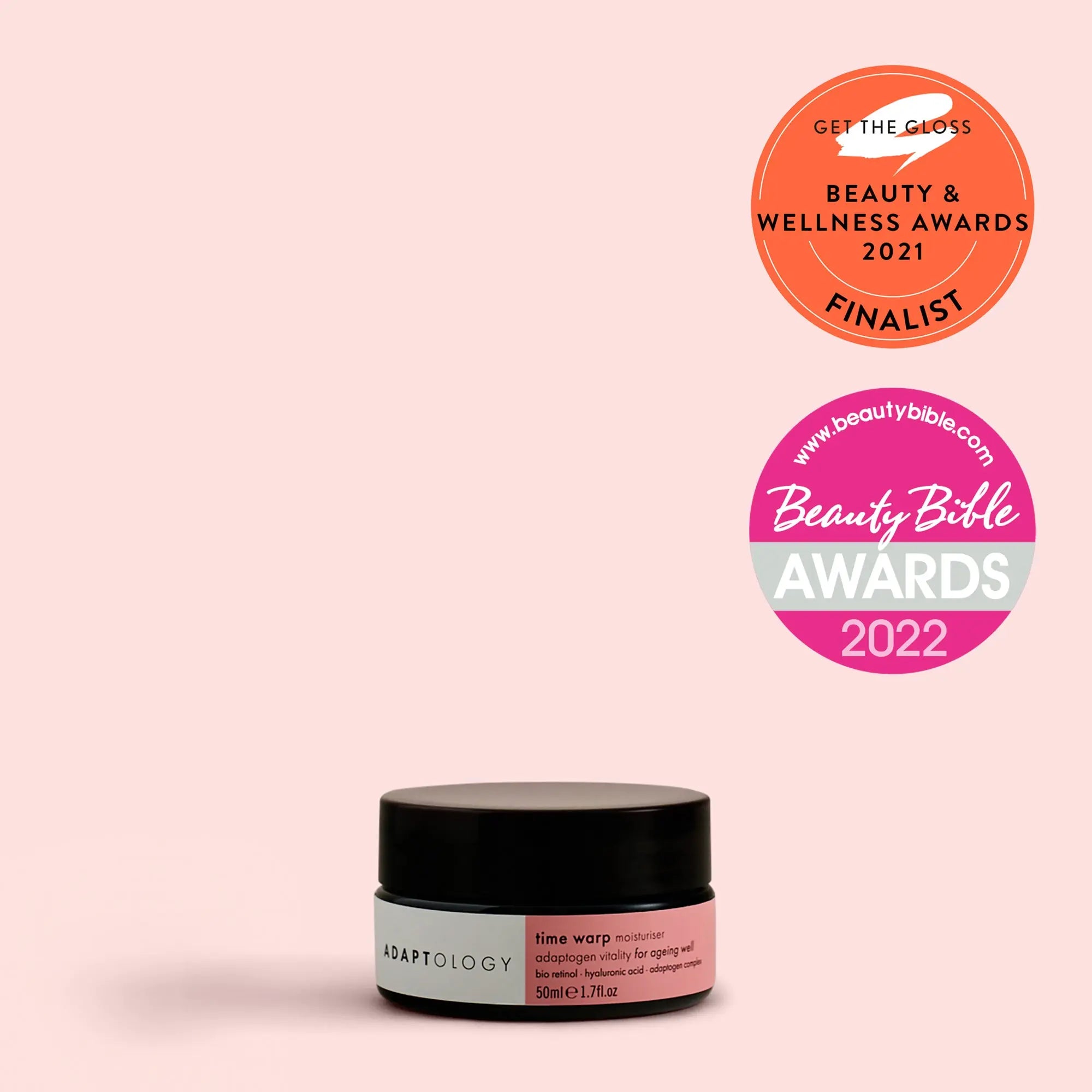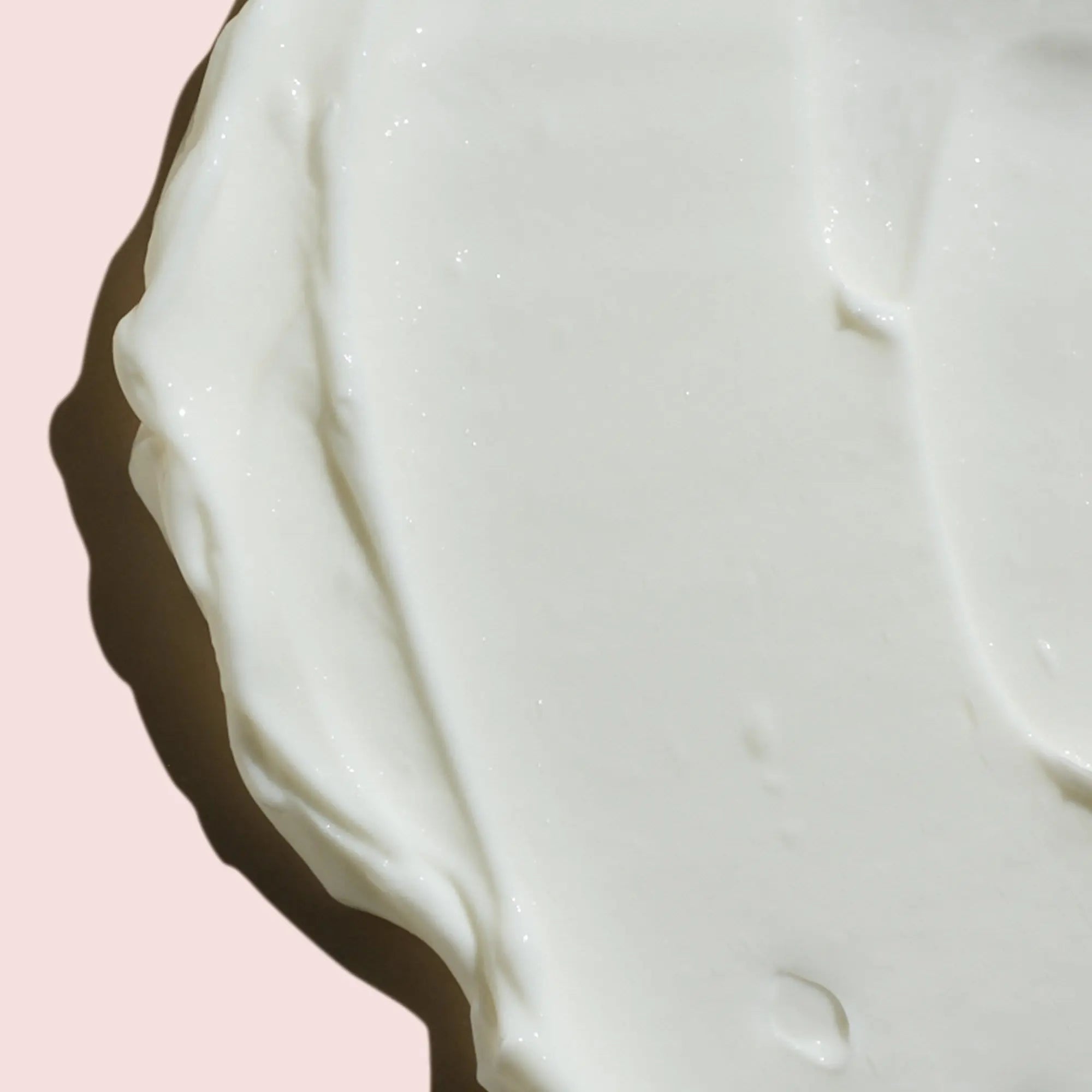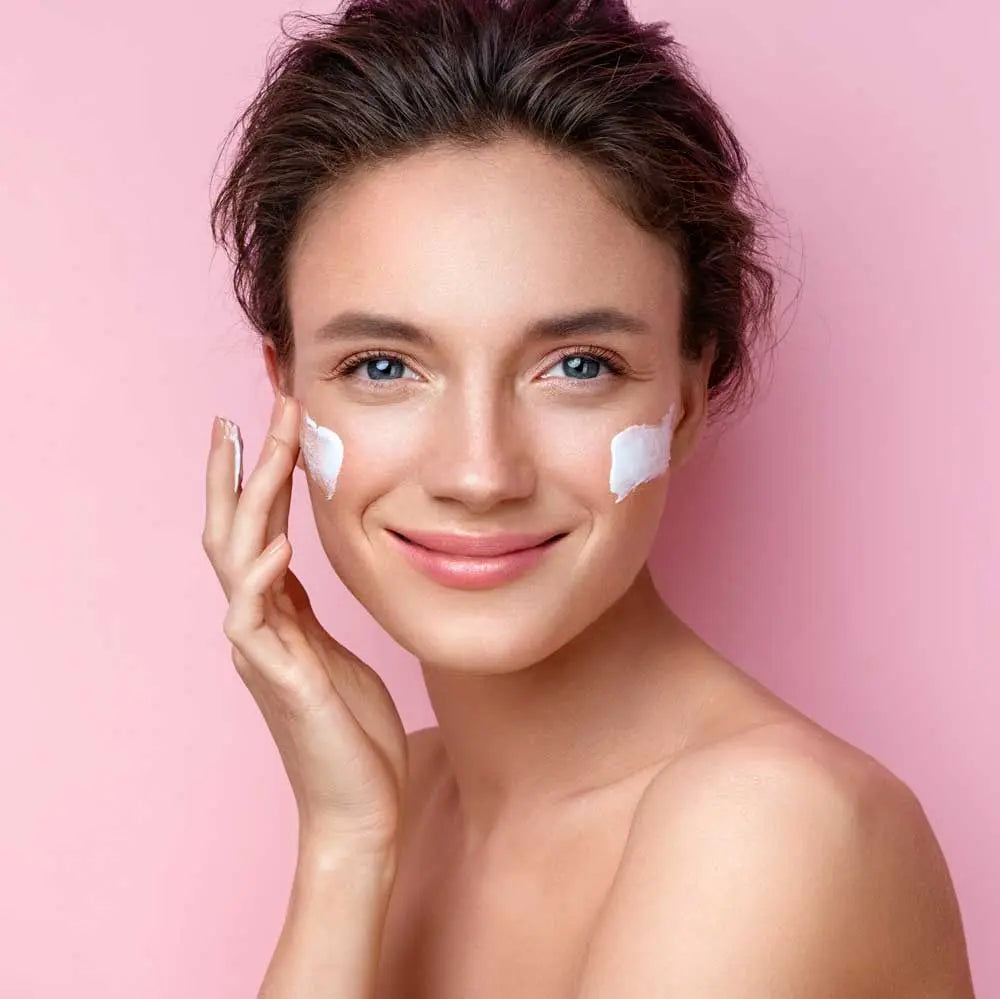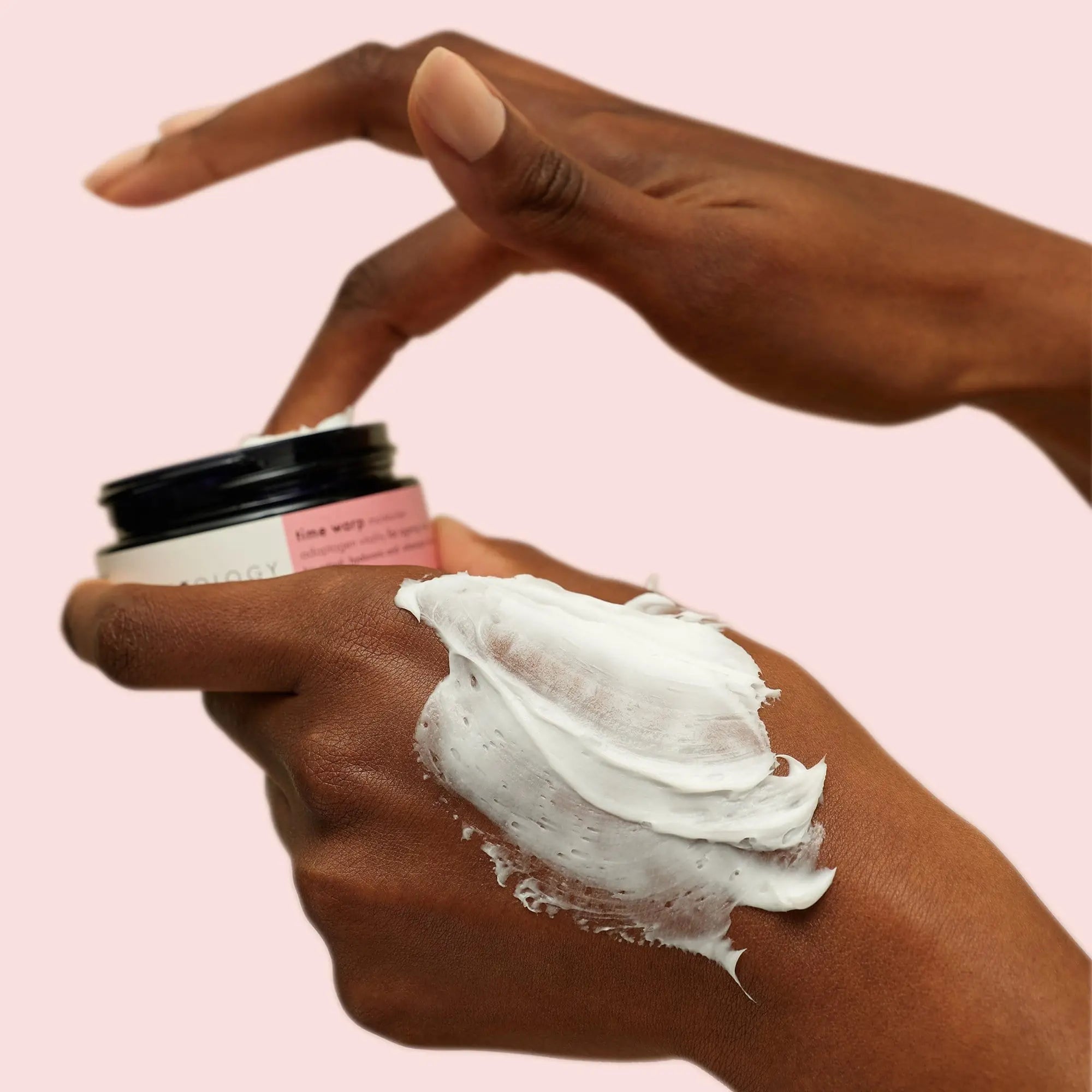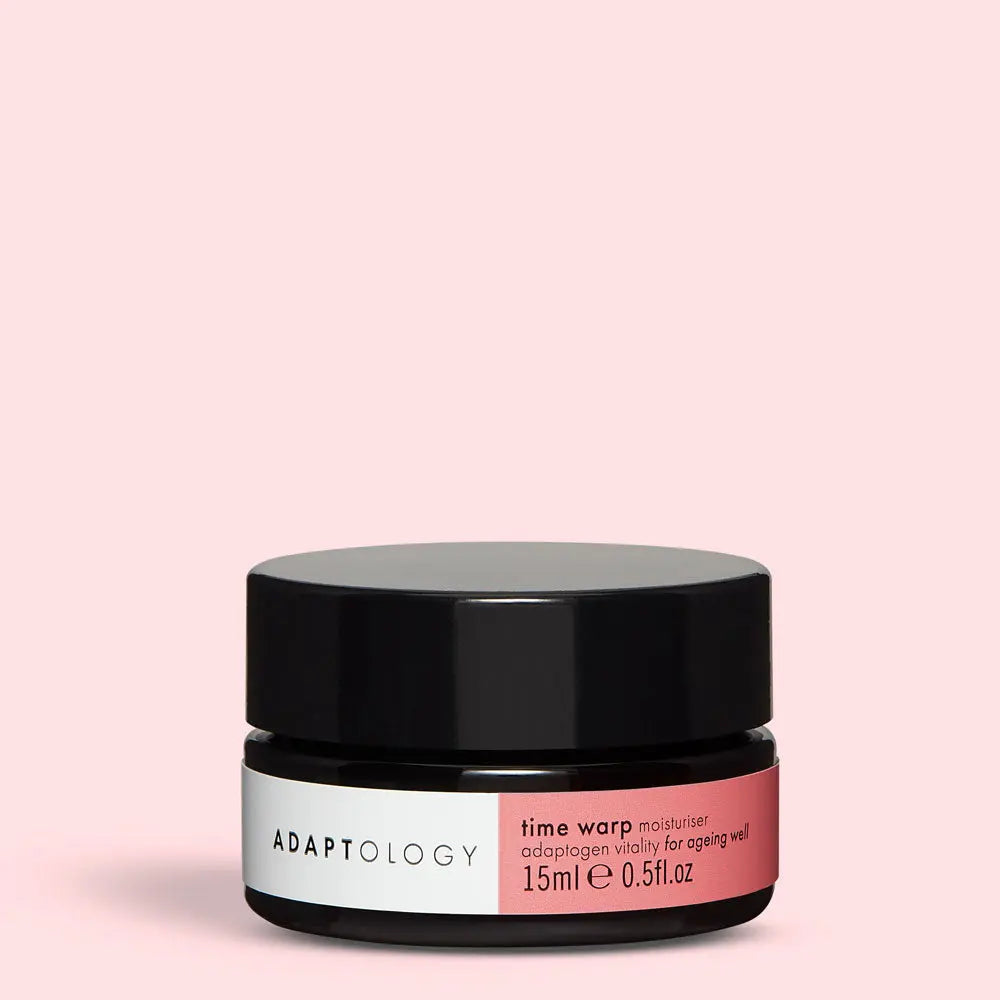 What the testers said
'10/10. Amazing – my combination skin felt so nice and smooth! It sinks in really quickly and leaves a dewy finish. Longer term, my face felt lovely, smooth, well nourished and really evened out; I did not have to reapply. A lovely, good quality moisturiser, with a lovely fragrance'

'I love this moisturiser!  It is light and does not clog skin. The scent is beautiful and subtle. The product seemed to even out my skin texture and made it smoother. Make-up applied well and I didn't seem to have the issue of oiliness around my t-zone as much as I normally do. I find it frustrating having to constantly touch up my nose and forehead so this is great. My skin feels like it can actually breathe, unlike with some moisturisers that can often feel that they clog pores. The natural ingredients are a bonus so I don't need to worry about the effects of harsh synthetic chemicals. I would definitely consider using long term'

'I found that my make-up went on very smoothly after using this. It seemed to balance my skin out. I usually have oily patches where my make-up slides of but these seemed to be less oily and skin more even. Make-up stayed on well and I did not need to touch up the sides of my nose as forehead so much'

'I loved this cream. It was very thick, but didn't feel heavy/oily on the skin and it's very gentle, and very easily absorbed. Left my skin feeling moisturised and soft. Longer term my combination sensitive skin felt soft and plumped. Could be my next favourite cream!'

'I was really surprised because my skin doesn't normally like fragranced creams but this worked so well for me. It gave my combination, acne-prone skin a very nice moisturised finish, which resulted in an even skin tone. I felt this worked extremely well as a primer; not only did it sink in easily but it helped even my skin tone and foundation set really well'

'This really helped reduce my breakouts particularly around my cheeks. Using it for several weeks my skin looked hydrated, glowy and even-toned. I loved using this at night too and it kept it so soft and moisturised that even by the morning I still had a glowy look'

'I really love this moisturiser and how it made my skin feel. Some creams make my face break out and I find it hard to buy new products. This melts into my skin and doesn't make it feely greasy or oily throughout the day. It has hydrated my dry patches on my skin and left my skin feeling plump. I feel that it is very gentle on my skin and has my skin feeling really nourished and really refreshed.'
Beauty Bible Awards Bronze 2022
Best Cleanser (joint)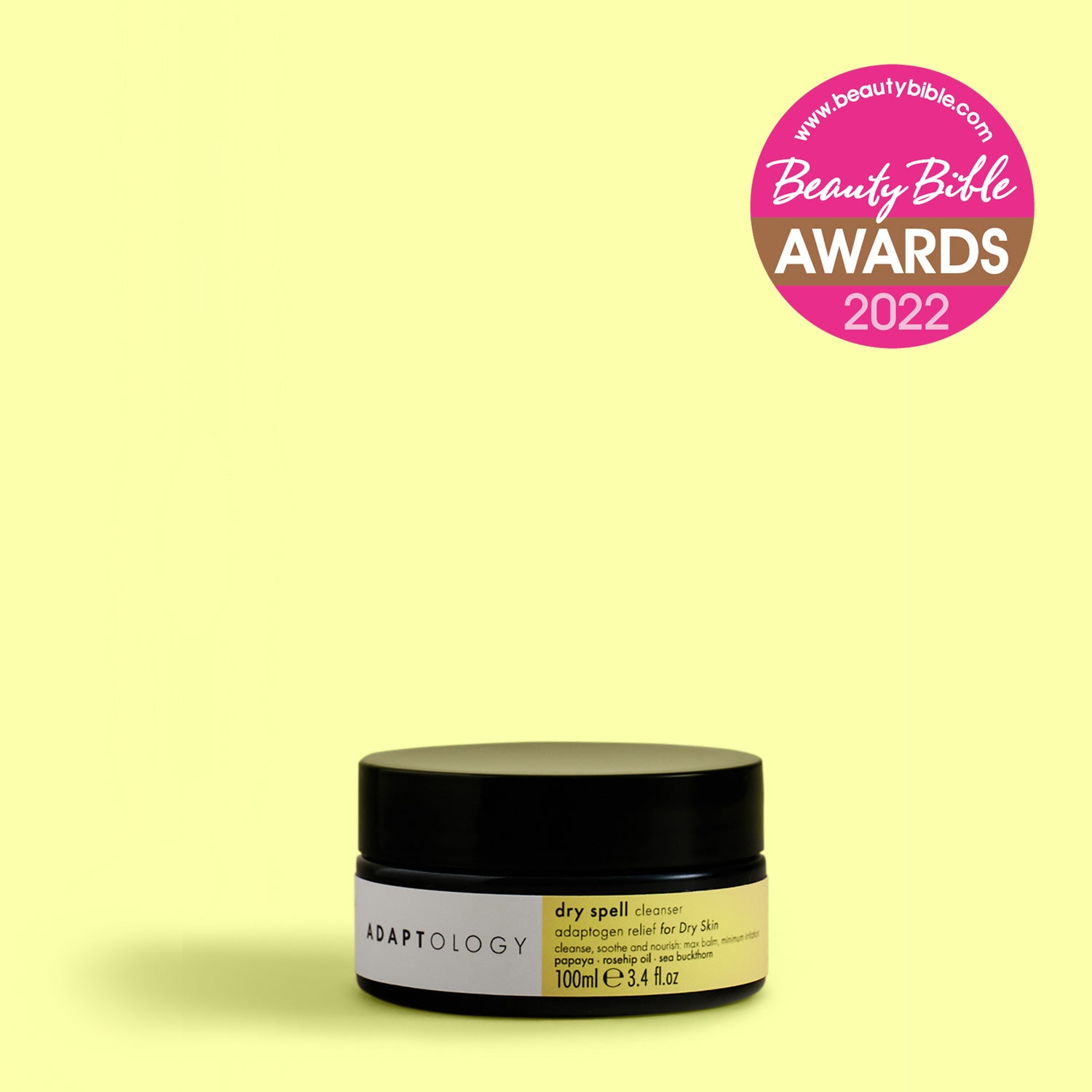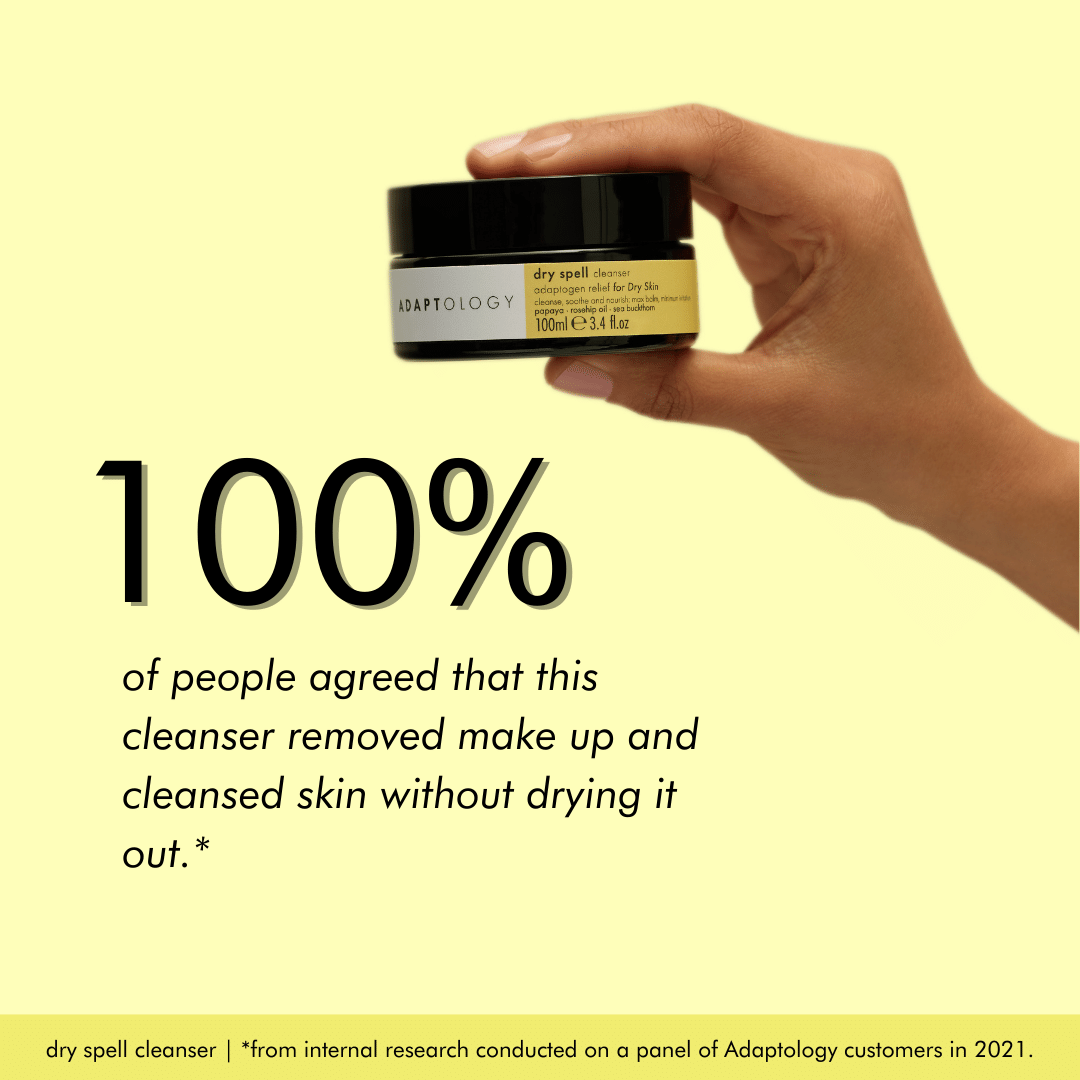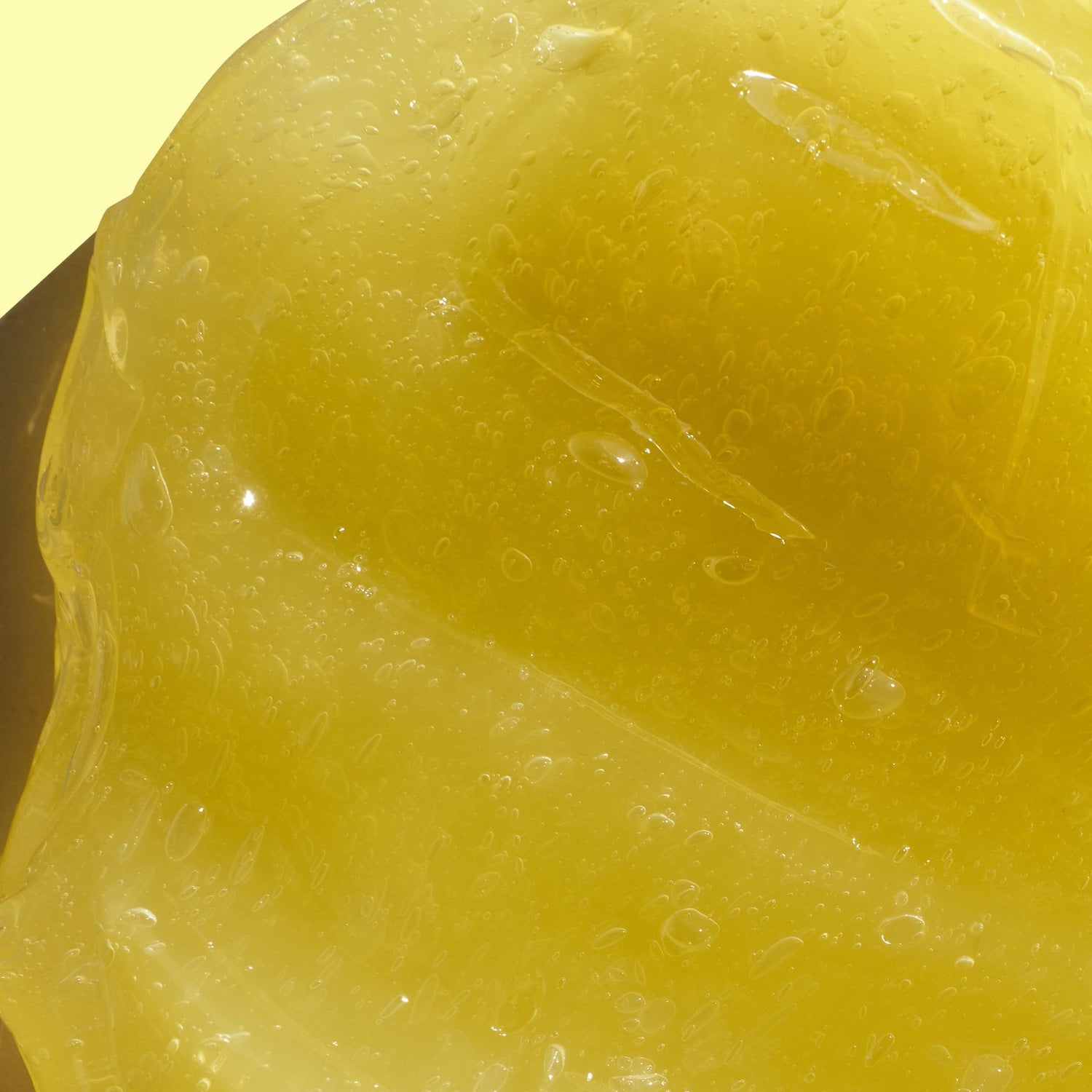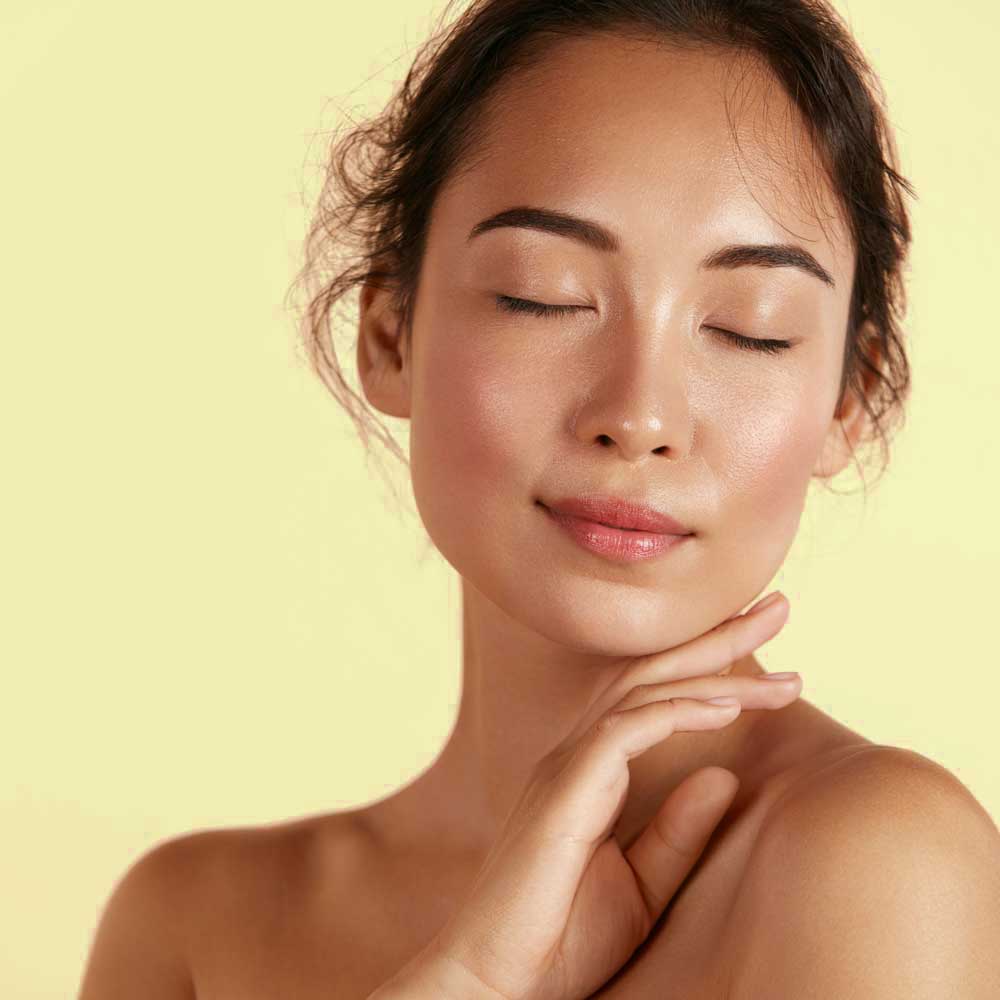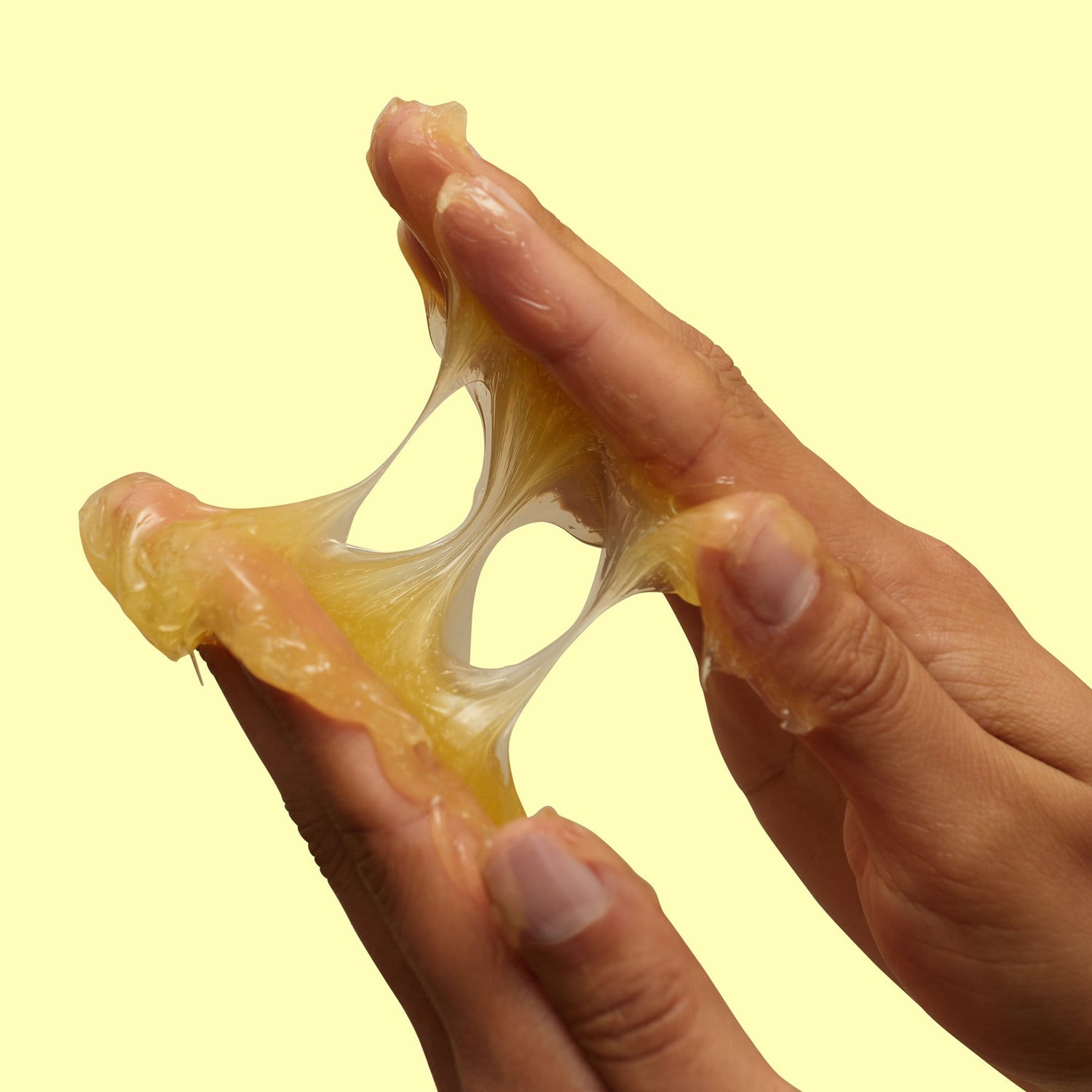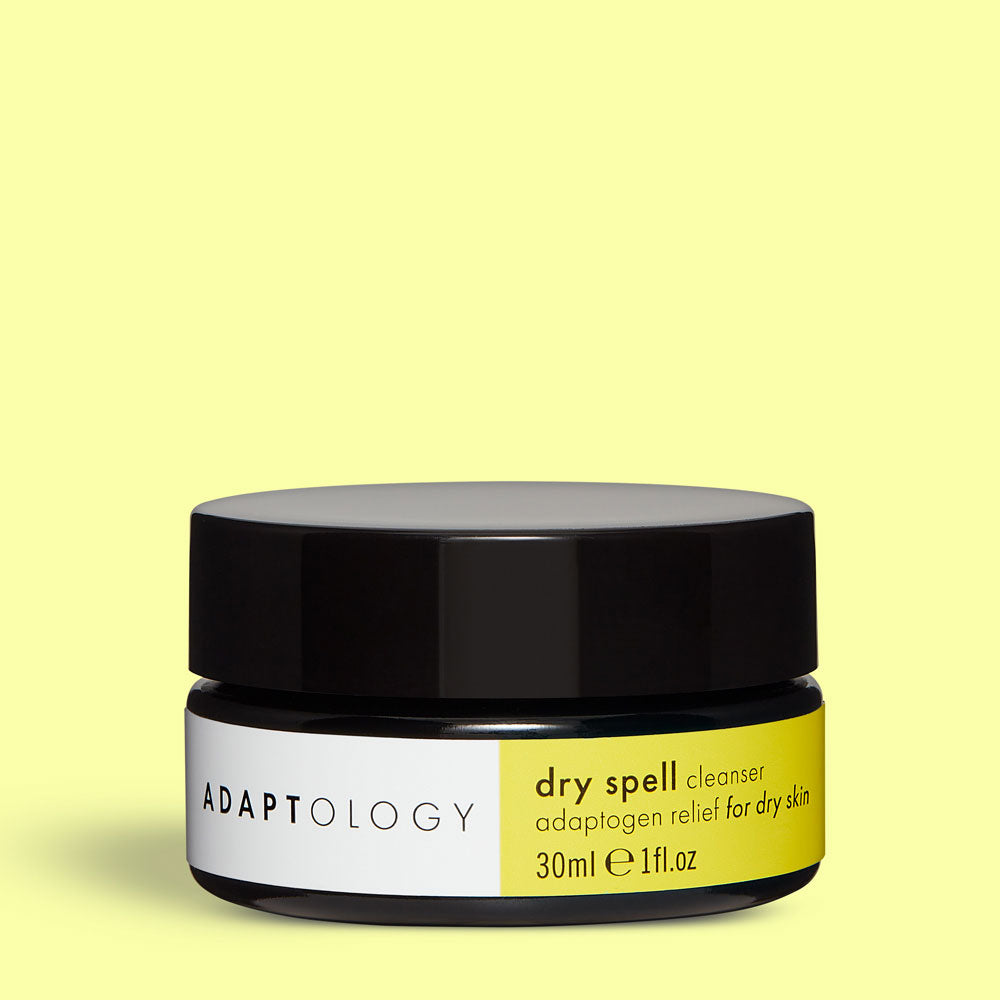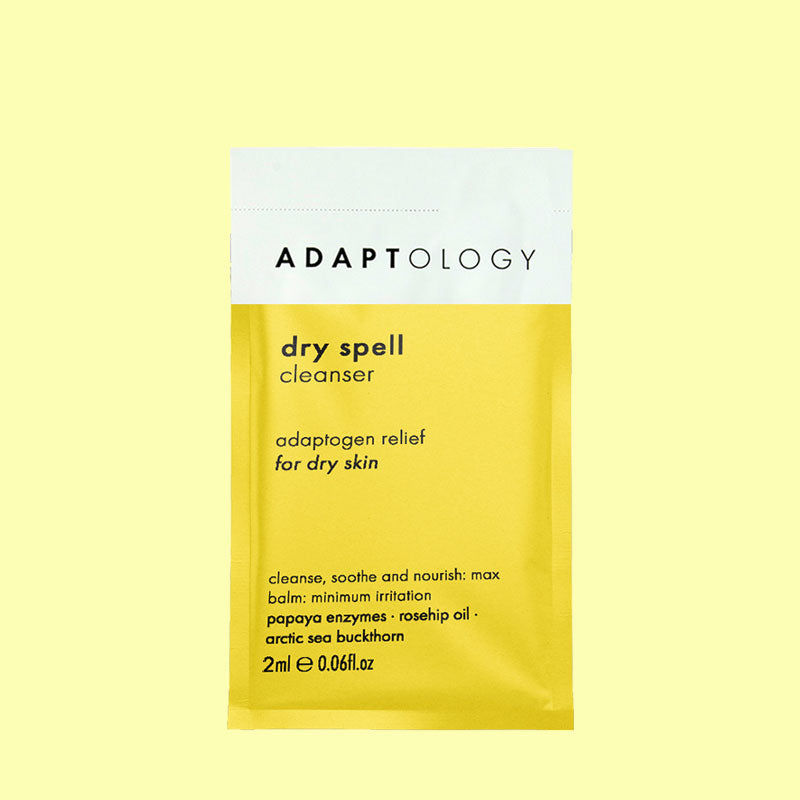 dry spell dry skin cleanser
Regular price

Sale price

£38.00
Share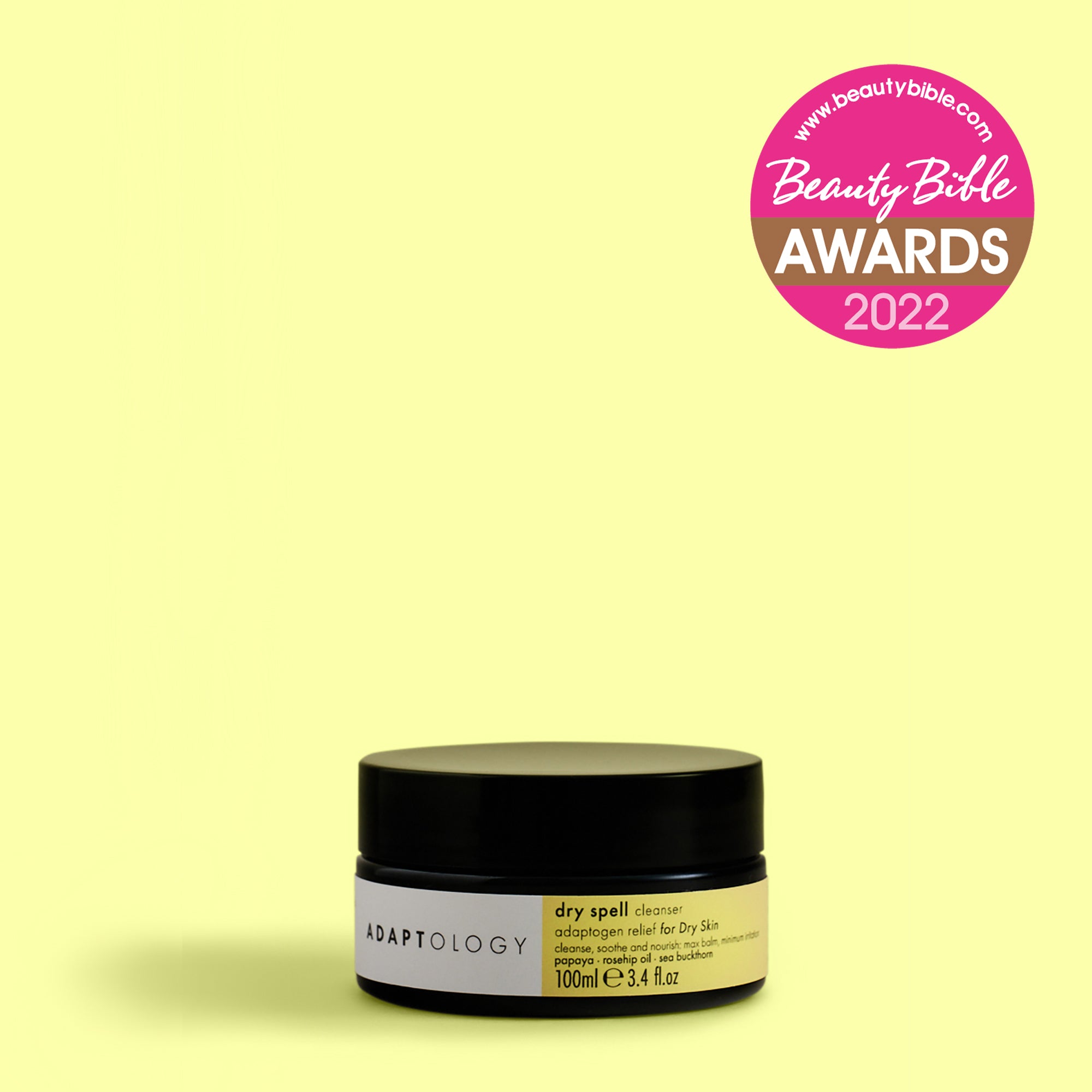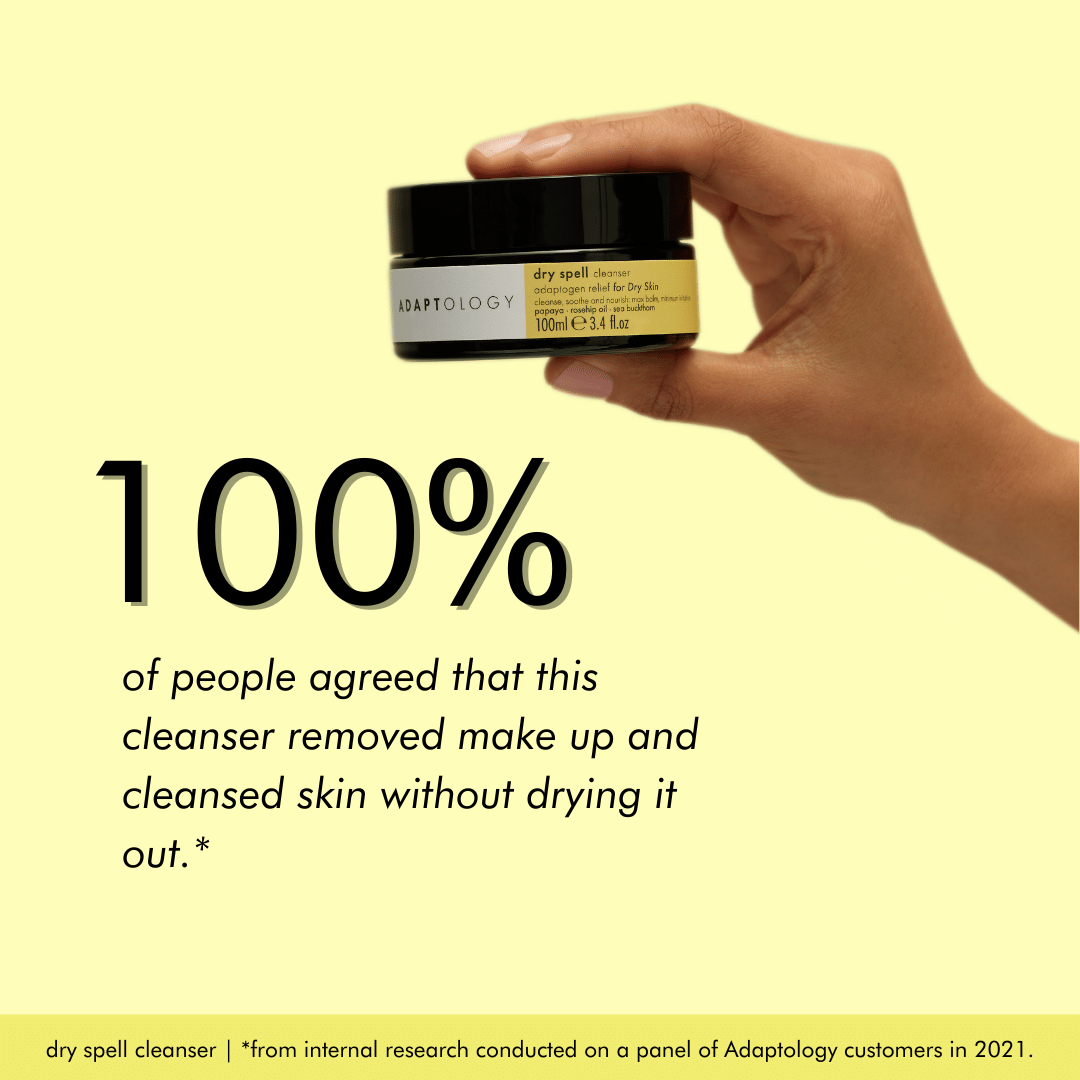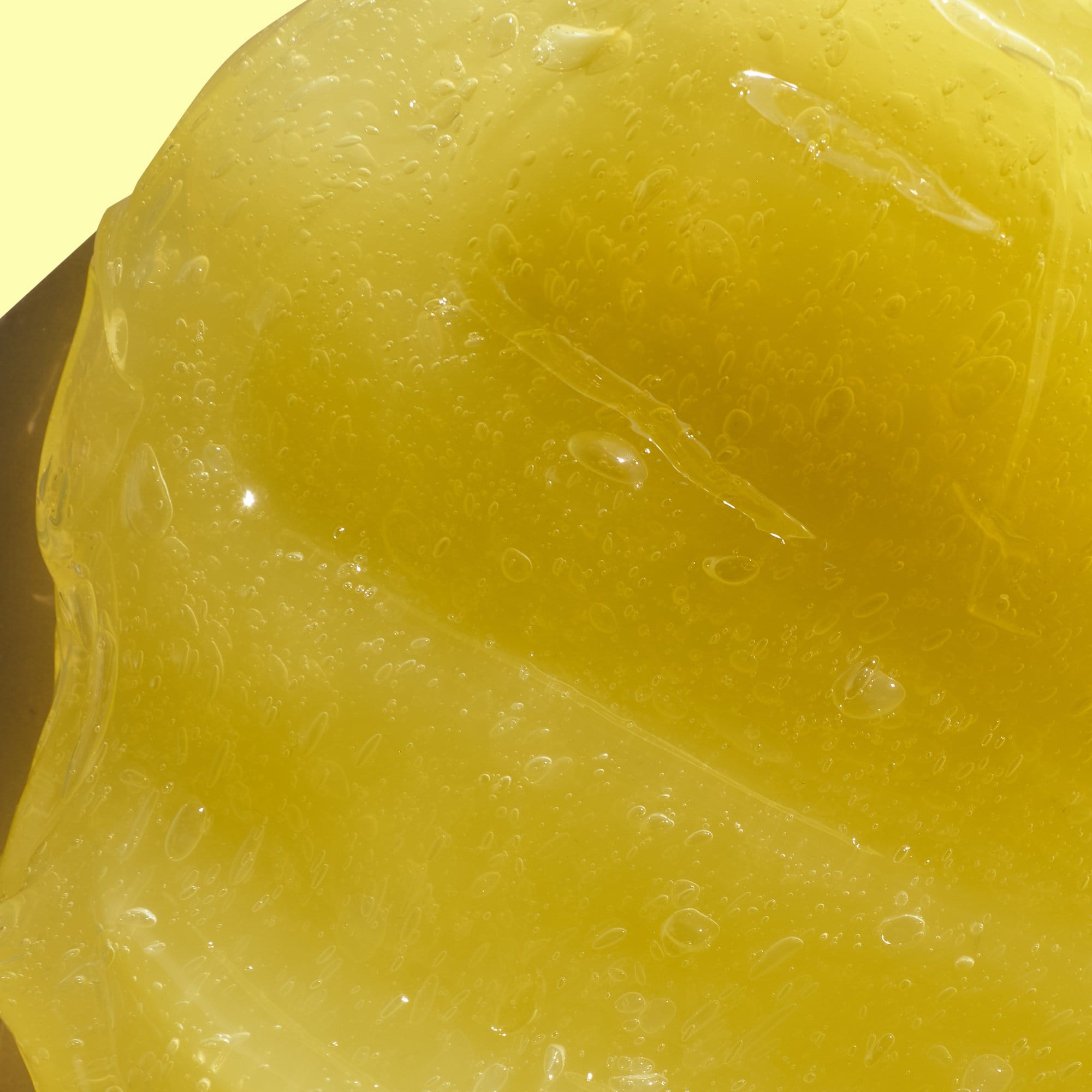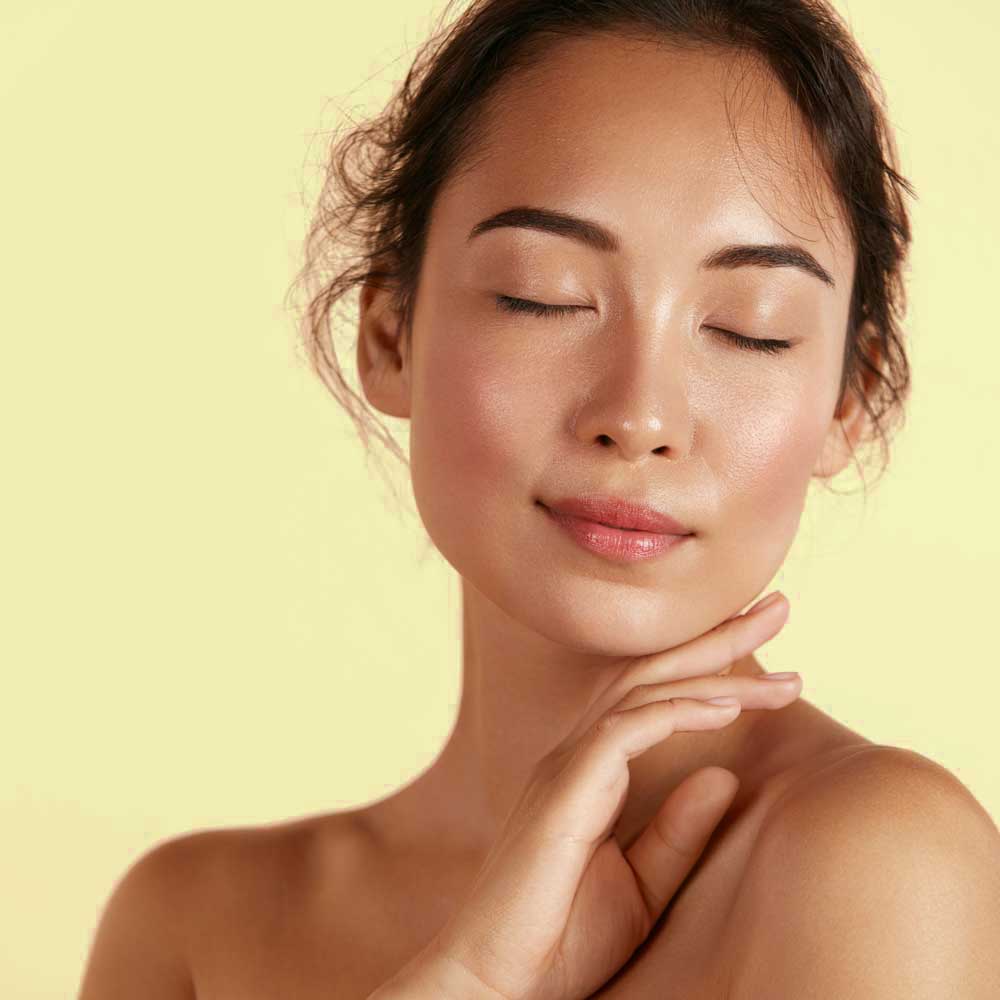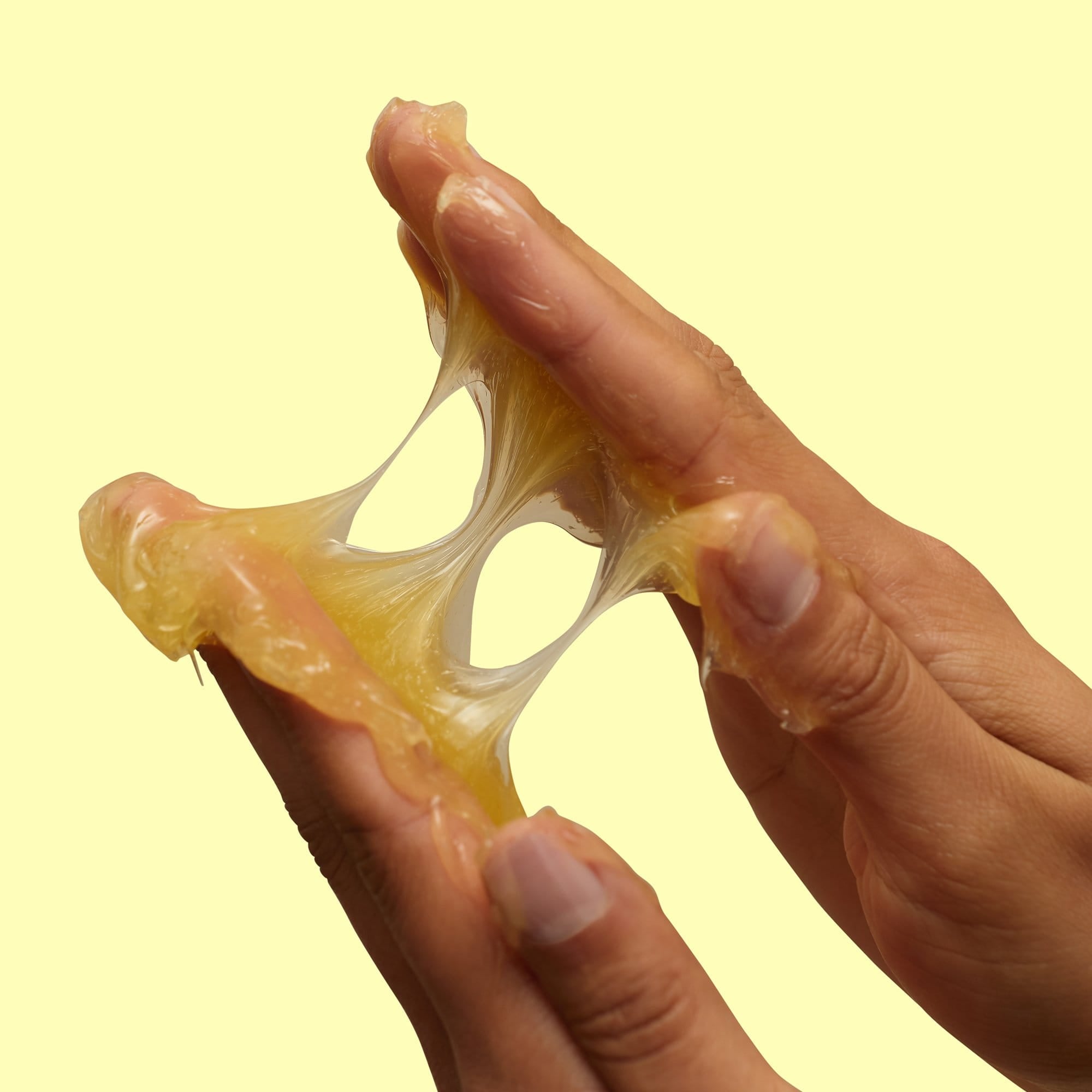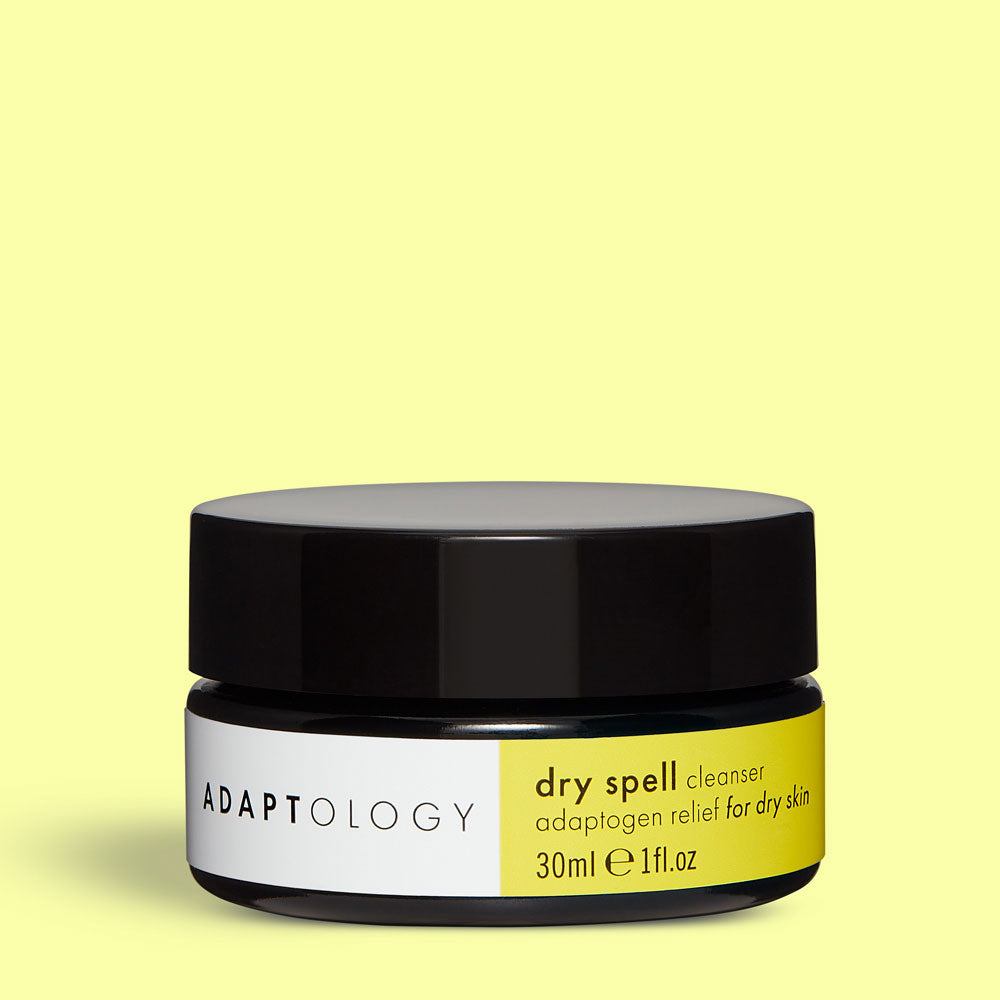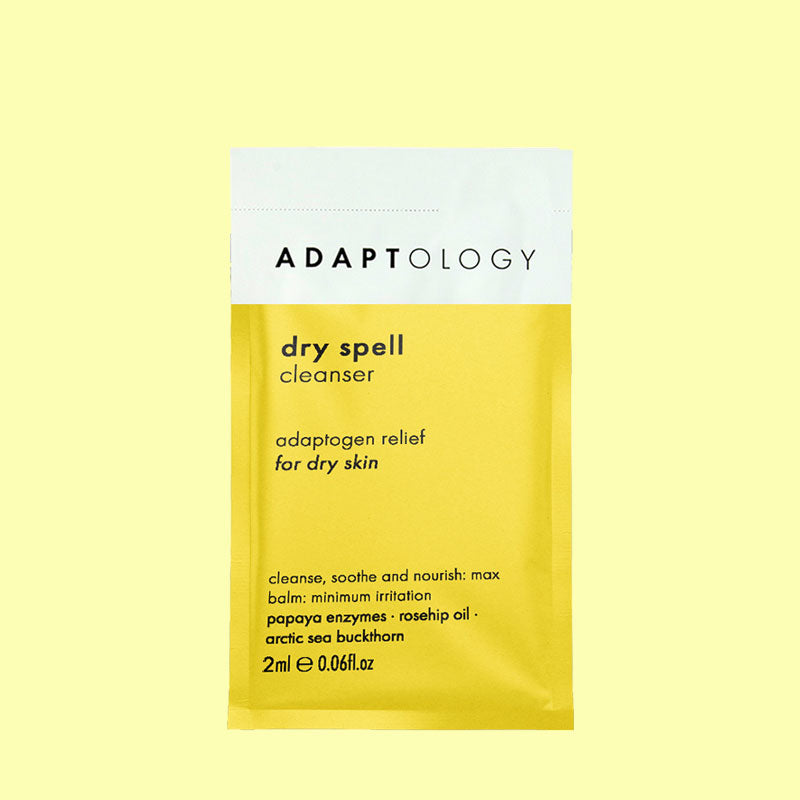 What the testers thought
'10/10. Great balm, smooth like texture that melts in your hands and takes no effort to apply and takes make up effortlessly. I used a teaspoon full of product and it was more than enough to take my make up off, whereas with my usual cleanser I use a lot more of it. The cleanser took no effort to take my make-up off; I didn't need to use a separate eye remover as this cleanser did the job brilliantly. I didn't need toner. My normal/dry skin felt moisturised and really hydrated after each use. I would definitely buy this'

'I don't have dry skin (combination, normal and oily) but this is one of the best cleanser I have ever sued. It smells amazing, makes it like a spa like experience. The best feature is that once combined with water it comes off straight away. The make-up is literally melted away within seconds and with added water everything comes off in a second. It also did not make my skin oilier on my T-Zone, definitely plus point. No irritation in my eyes, no breakouts after using it either. Simply perfect, I would give 20 points if I could'

'I really liked this cleanser, you could feel it had oil in as my dry mature skin didn't feel tight after using and the product was so easy to spread. I also used this as a type of mask, which left my skin feeling really soft and hydrated.  I love the light fragrance. I would have given it 10/10 but the only reason I gave it a 9 was I thought the amount in the jar was small and I feel you can use way too much product as you just scoop it out. Maybe there should be an ideal amount you should use given in the instructions'

'This is lovely nourishing cleanser feels thick and oily but it just melts on the skin, cleansing and leaving your skin feeling so soft and moisturised.  You can apply it straight onto your skin without water and then when you do apply water the balm changes to a milky white texture. It left my skin glowing afterwards and never dry or stripped.  When using this before a shower I wiped the excess onto the ends of my hair, which is a nice little extra!'
Shop all of our award winners