red avert serum
Regular price

Sale price

£60.00
natural serum for sensitive skin
When you are irritated it's easy to overreact. Sensitive skin is exactly the same. What it needs is a bit of me time, curled up with a mug of herby tea.
That's why we developed an utterly soothing, redness-reducing sensitive skin serum. It is packed with adaptogens to calm and reduce signs of irritation (Cherimoya and Northern Truffle) while restoring the skin barrier (Chaga mushrooms).
1. How to use

Apply gently to cleansed face & neck. Follow with a moisturiser or other adaptology serum.
2. Certifications and standards

This product is certified cosmos organic and is 99.9% natural and 40% organic and certified cruelty free.

Delicately fragranced with 100% natural, hypoallergenic fragrance and dermatologically tested to mimimise skin sensitivity.
3. Full ingredients

Aqua (Water), Coco-Caprylate, Annona Cherimola Fruit Extract, Isoamyl Laurate, Pentylene Glycol (From Sugar Cane), Propanediol, Glycerin, Parfum (Naturally Derived Fragrance), Glycine Soja (Soybean) Seed Extract, Sodium Hyaluronate, Aloe Barbadensis Leaf Juice Powder*, Albatrellus Confluens Extract, Inonotus Obliquus (Mushroom) Extract, Xanthan Gum, Helianthus Annuus (Sunflower) Seed Oil, Isoamyl Cocoate, Tocopherol, Sodium Citrate, Phytic Acid, Citric Acid, Phenylpropanol, Sodium Dehydroacetate.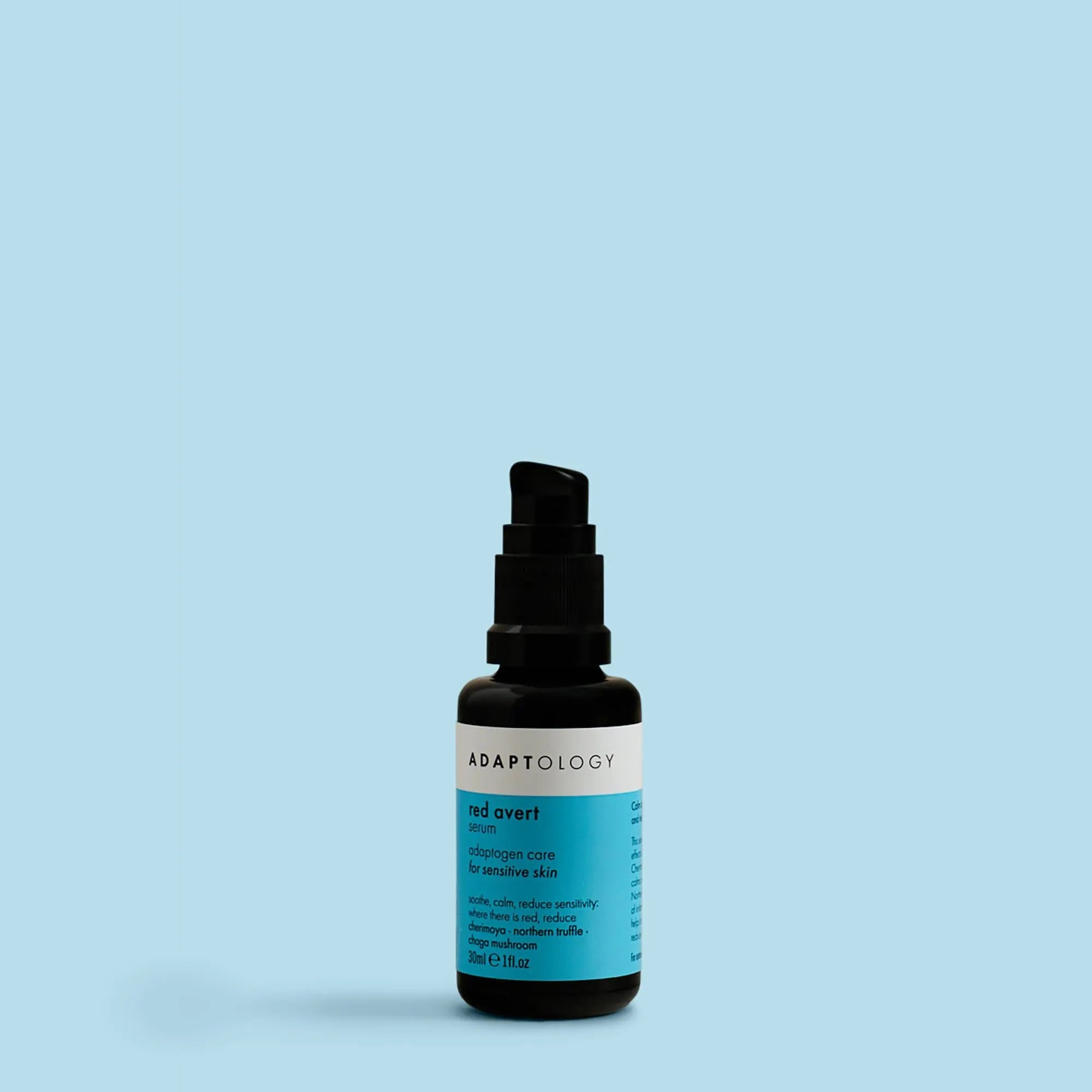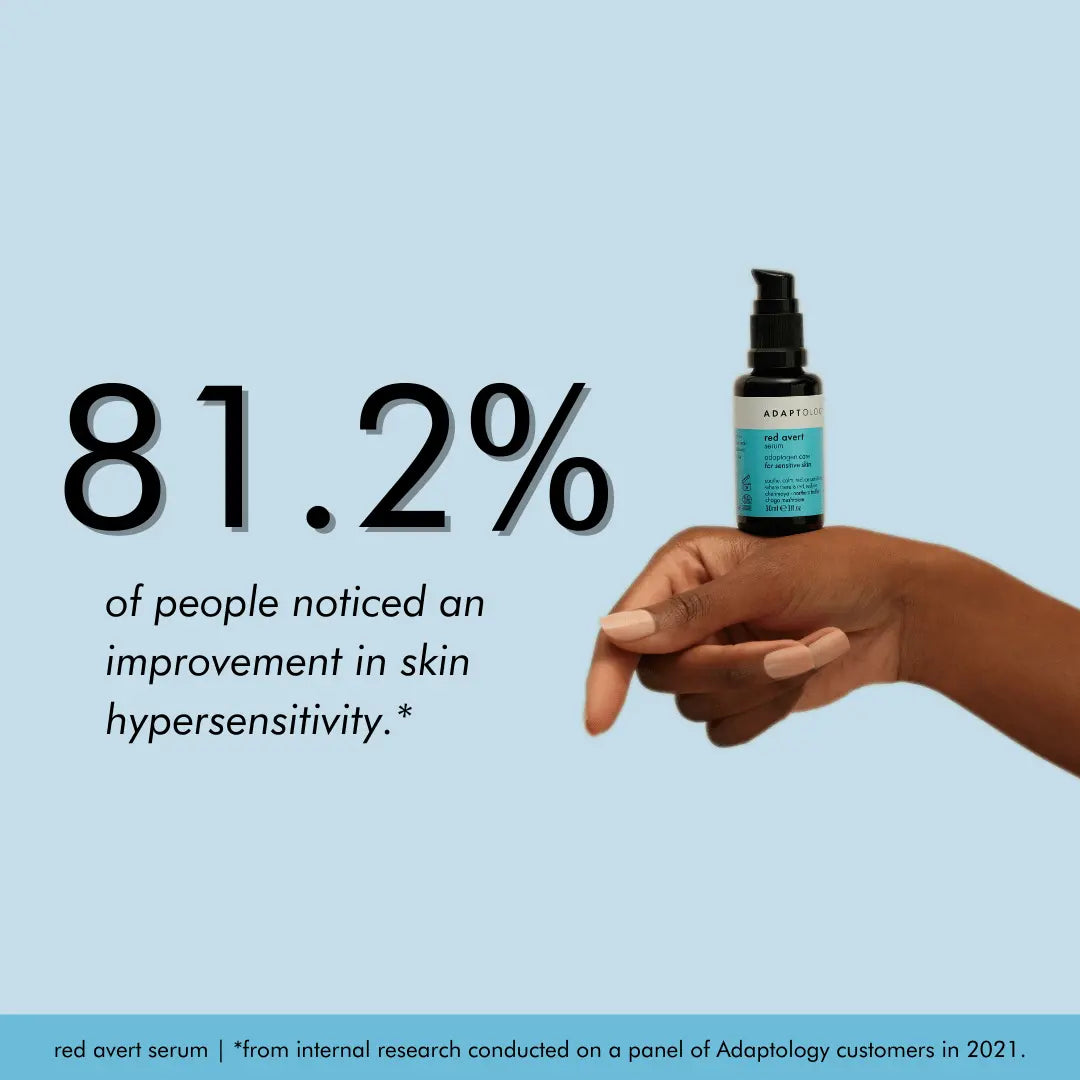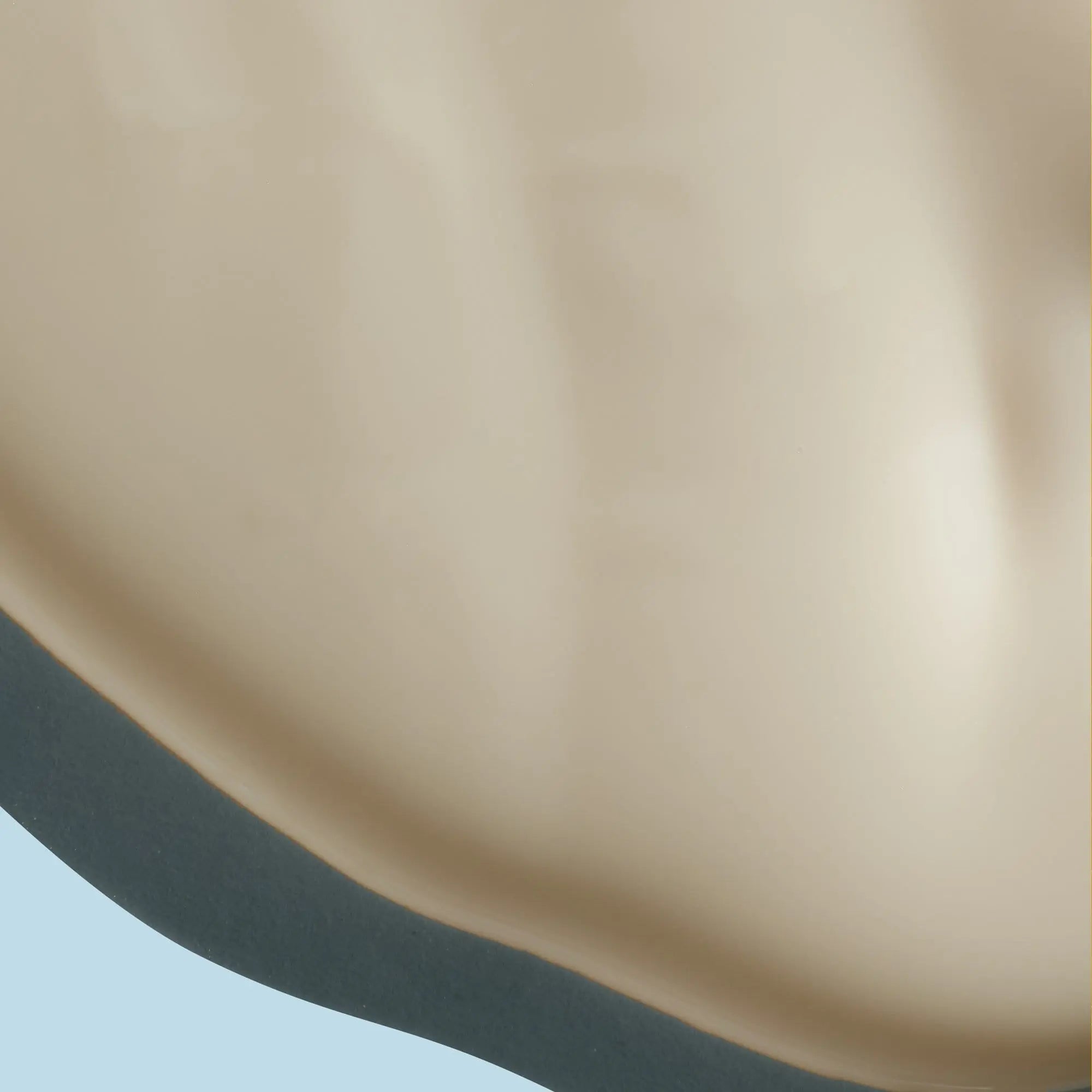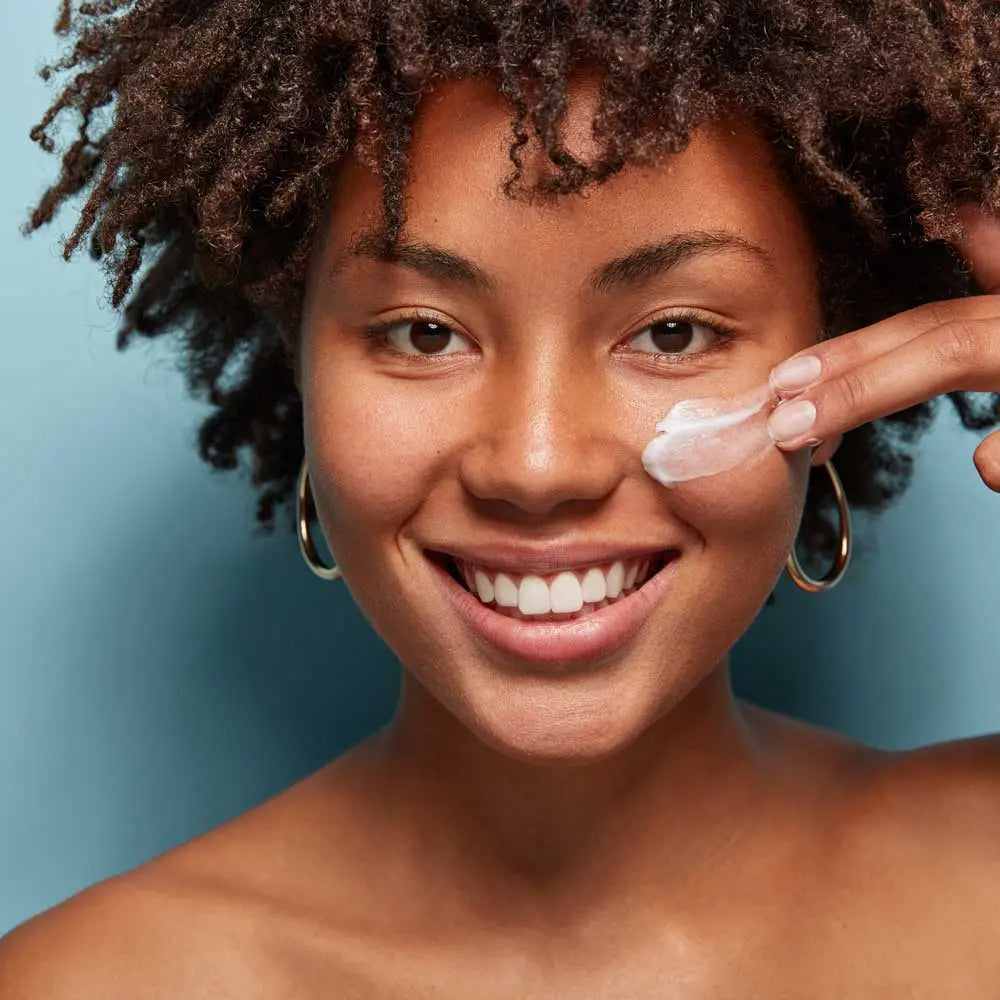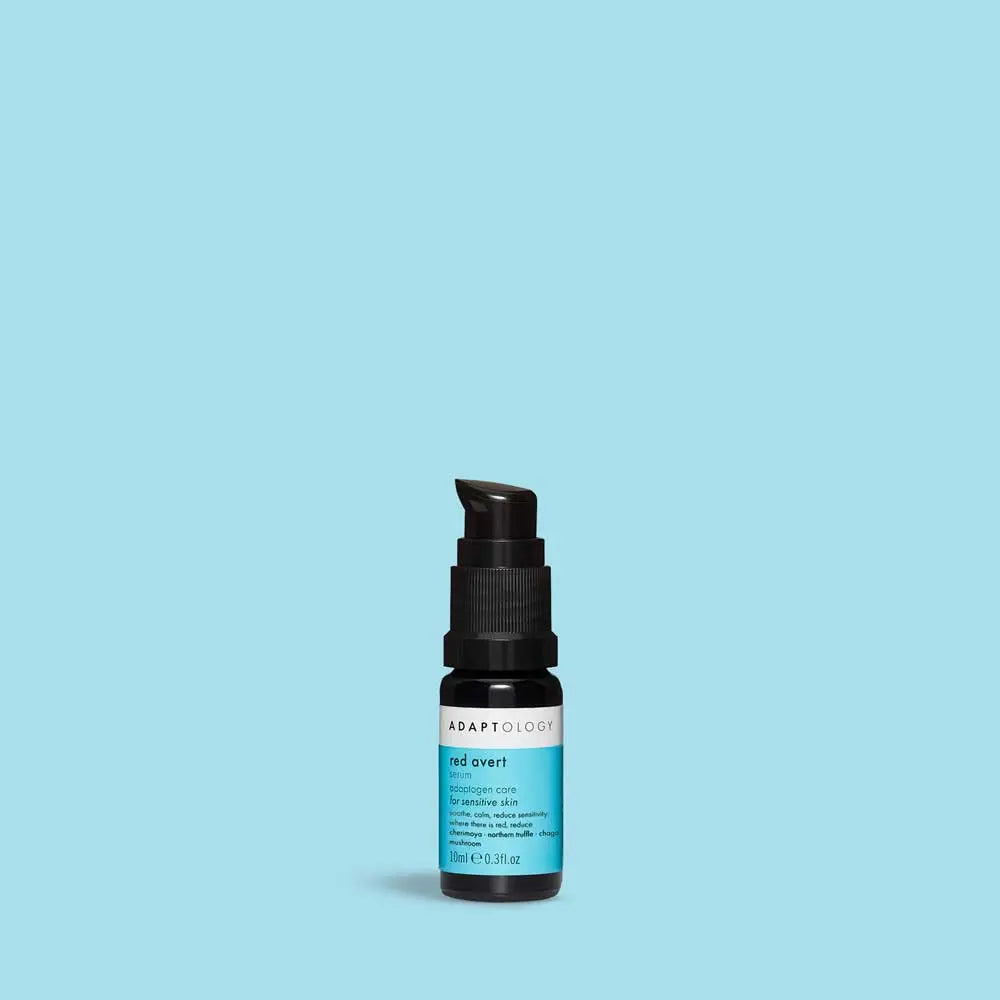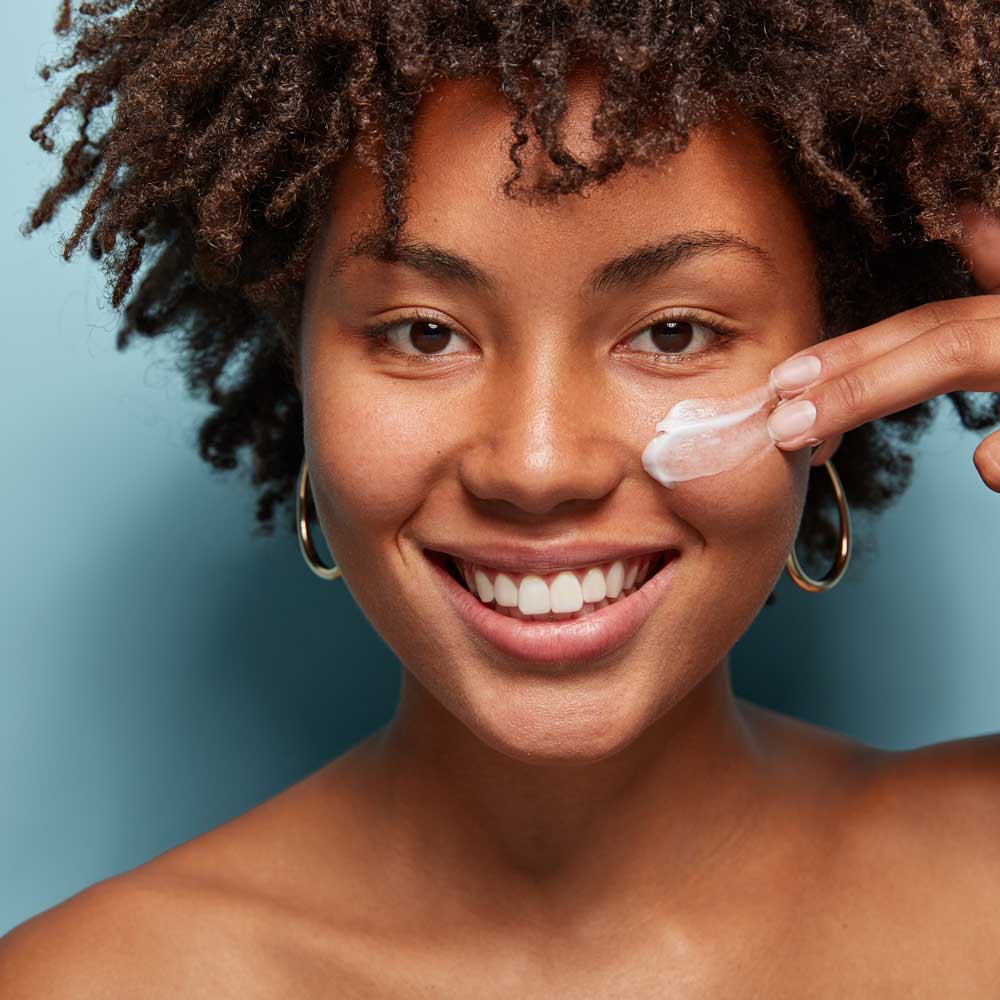 Product benefits
- Calms irritation, itching and hypersensitivity

- Reduces the appearance of redness

- Supports healthy capillaries and reduces any signs of persistent redness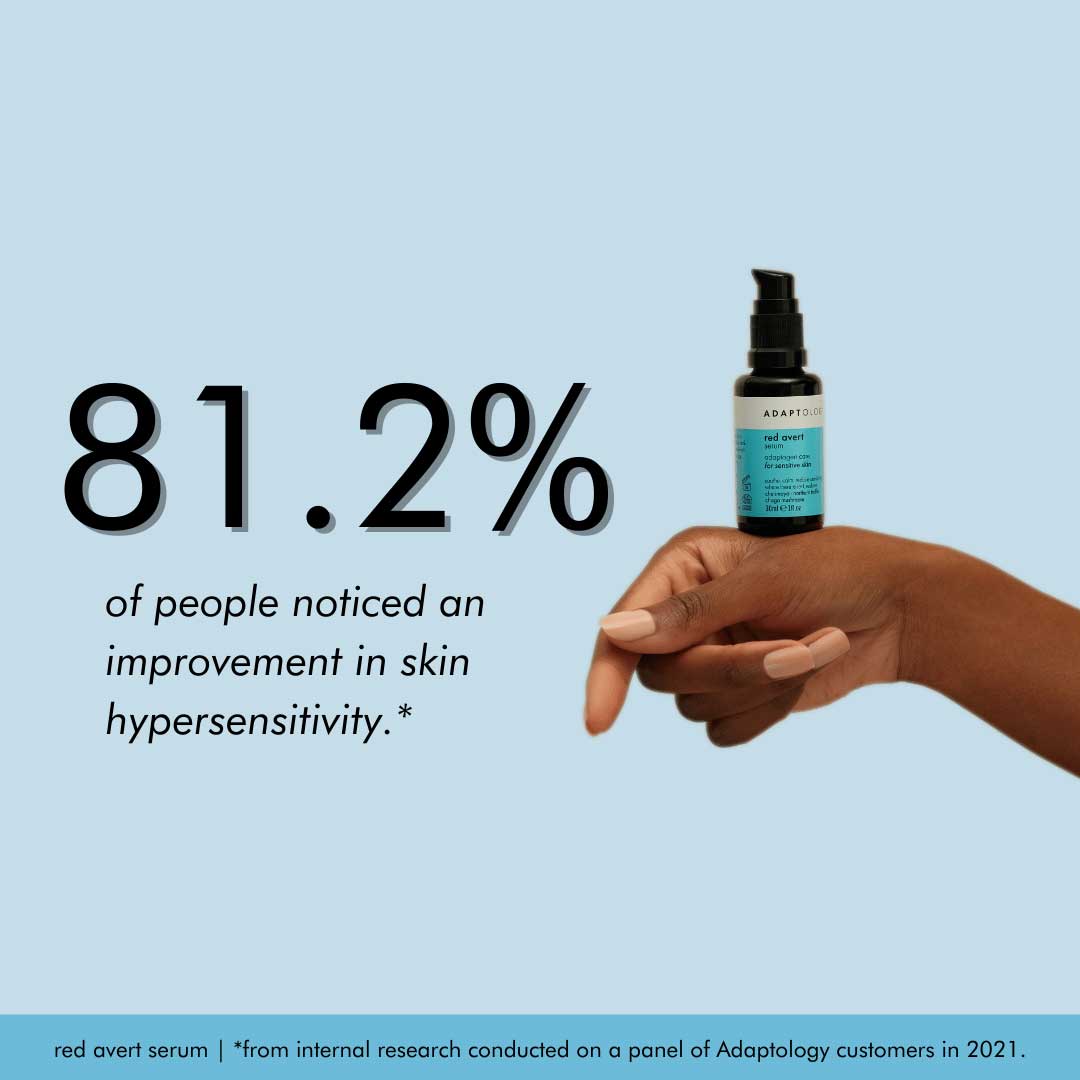 Efficacy results
93.7% of people agreed that their skin felt soothed from irritation.

81.3% of people noticed an improvement in the appearance of skin redness.

81.2% of people noticed an improvement in skin hypersensitivity.

100% of people agreed that their skin felt hydrated.

87.6% of people noticed an improvement in the appearance of fine lines and wrinkles.

100% of people with rosacea/visible capillaries agreed that they noticed an improvement in the appearance of rosacea / visible capillaries.

87.5% of people would recommend this product to friends or family.
Product certifications and standards
Carbon Neutral

This product generated 0.26g of carbon which has been fully offset

Cruelty free

This product is certified cruelty free with Cruelty Free International

Certified Cosmos Organic

This product is 99.9% Natural and 40% Organic
Key Ingredients
Cherimoya

Cherimoya was described by Mark Twain as "the most delicious fruit known to man". Its name in Peruvian means "cold seeds", as it evolved to survive in the high Andes mountains. Plants adapting to such environments often evolve helpful botanicals - called adaptogens. Cherimoya's adaptogens relieve stress in skin, restoring balance and reducing sensitivity. They support the body's own innate pain and inflammation response, the endocannabinoid system. In other words Cheremoya gives your skin a soothing and calming natural high.

The results? Cherimoya reduces redness by 37%, itching by 55% and hypersensitivity by 60%.

Northern Truffle

Why is sensitive skin so sensitive? Your skin has an inbuilt alarm system. This is super useful to warn of things like sunburn. But this skin alarm - called the TRPV1 receptor - can become over-sensitive and prone to being set off by anything from pollution to cosmetic formulations. Luckily Northern Truffle has a neural balm which inhibits TRPV1. Leading to zen like skin calm and a healthy balance restored.

The results: reduces any signs of skin discomfort and irritation within minutes by up to 100%. Reduces skin reddening by 90%.

Chaga Mushroom

Chaga is a fungus that grows on birch trees. Chaga is bristling with biochemical defenders because of its precarious life as an uninvited guest. You can spot it a mile off as birch bark is white and chaga is black. The reason being that chaga is packed with UV-blocking melanin. Chaga is also richer in antioxidants than superfood berries. Chaga's adaptogens make it a valued ingredient in traditional medicine. And more recently skincare. Chaga provides protection against temperature variations, helps restore the skin barrier layer, reduce any signs of redness and sensitivity, strengthen capillaries and reduce persistent redness.

The results: in studies people using this chaga extract reported it 'as effective as a five-day relaxation cure" in mitigating fatigue lines, dark circles and dullness. 85% perceived a health benefit for their skin and 91% reported increased skin comfort.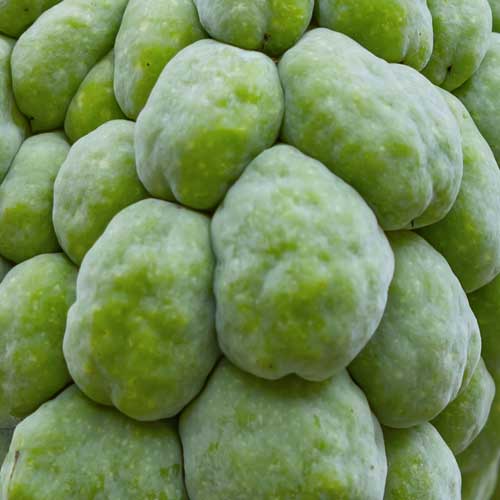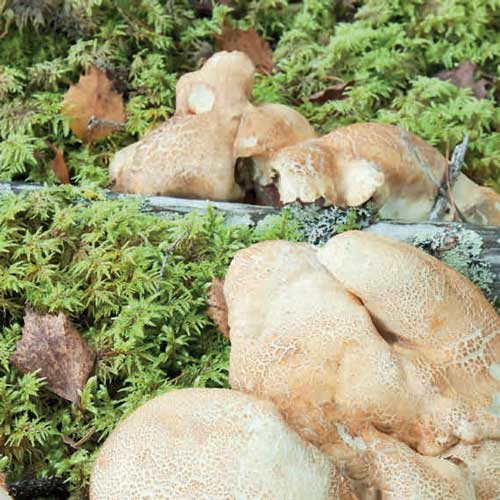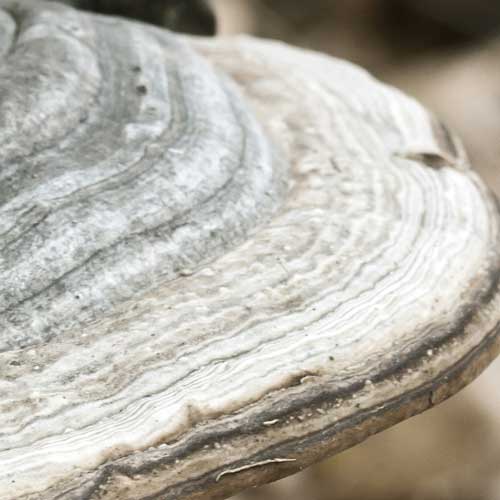 What you told us
"Wonderfully light, yet still super hydrating! I noticed a decrease in redness and irritation after a couple weeks of use. My skin wasn't as tickly, red, dry, and itchy, especially before my period, anymore. Nice, sweet, fruity scent, not overpowering or too lingering. I've even been comfortable enough to go out without any makeup!" - Victoria

"When I started using the Red Avert Serum, my skin was incredibly sensitive due to allergies and was incredibly irritated. The serum felt so soothing on the skin almost instantly and left my skin feeling soft in the process. After a few days use, my skin felt less itchy, irritated and red patches were starting to disperse. I've been using it for a month and it is worth every penny - my skin feels happy again and it has kept the reactions to a minimum." - Emma
FAQs
What certifications does this product have?

This product is certified cosmos organic and is 99.9% natural and 40% organic and certified cruelty free
How much should I use?

We recommend using one pump of this face serum per application.
How should I store this product?

This product is housed in a fully recyclable glass bottle with recycled plastic pump, which looks beautiful stored anywhere from your bedside table to your bathroom shelf. We use Miron UV glass to protect our amazing natural actives and ingredients and allow your product to have a longer shelf life.

However we do recommend keeping them away from direct sunlight, such as on a windowsill, as this may cause the product to evaporate or melt.
What fragrance does this product have?

Delicately fragranced with 100% natural, hypoallergenic fragrance
How do I recycle the packaging when I'm finished?

The glass bottle is recyclable.

The plastic pump is not easily recyclable.

The FSC paper box is recyclable.

The product label is not recyclable.