time warp serum
Regular price

Sale price

£74.00
natural anti aging serum
Ever feel like your skin could use a personal trainer? This adaptogen rich anti-ageing serum is on hand to smooth wrinkles, restore radiance, boost firmness and support collagen production... There are some seriously effective botanicals at work here. Reducing wrinkle depth (Antarctic Glycoproteins, Niacinamide). Skin firming by mimicking bio signals (Sacha Inchi Peptides). Skin-softening, collagen-supporting, firming and more.
1. How to use

Apply gently to cleansed face & neck. Follow with a moisturiser or other adaptology serum.
2. Certifications and standards

This product is natural with organic ingredients and is 96% natural and, 50% organic and certified cruelty free.

Delicately fragranced with 100% natural, hypoallergenic fragrance and dermatologically tested to mimimise skin sensitivity.
3. Full ingredients

Aqua (Water), Glycerin**, Pentylene Glycol (From Sugar Cane), Niacinamide, Coco-Caprylate, Isoamyl Laurate, Pseudoalteromonas Ferment Extract, Cetearyl Alcohol, Bentonite, Parfum (Naturally Derived Fragrance), Sodium Hyaluronate, Hydrolyzed Plukenetia Volubilis Seed Extract, Aloe Barbadensis Leaf Juice Powder*, Salicylic Acid, Glyceryl Stearate, Jojoba Esters, Helianthus Annuus (Sunflower) Seed Wax, Sodium Stearoyl Glutamate, Isoamyl Cocoate, Xanthan Gum, Tocopherol, Helianthus Annuus (Sunflower) Seed Oil, Phytic Acid, Polyglycerin-3, Sodium Benzoate, Sodium Hydroxide.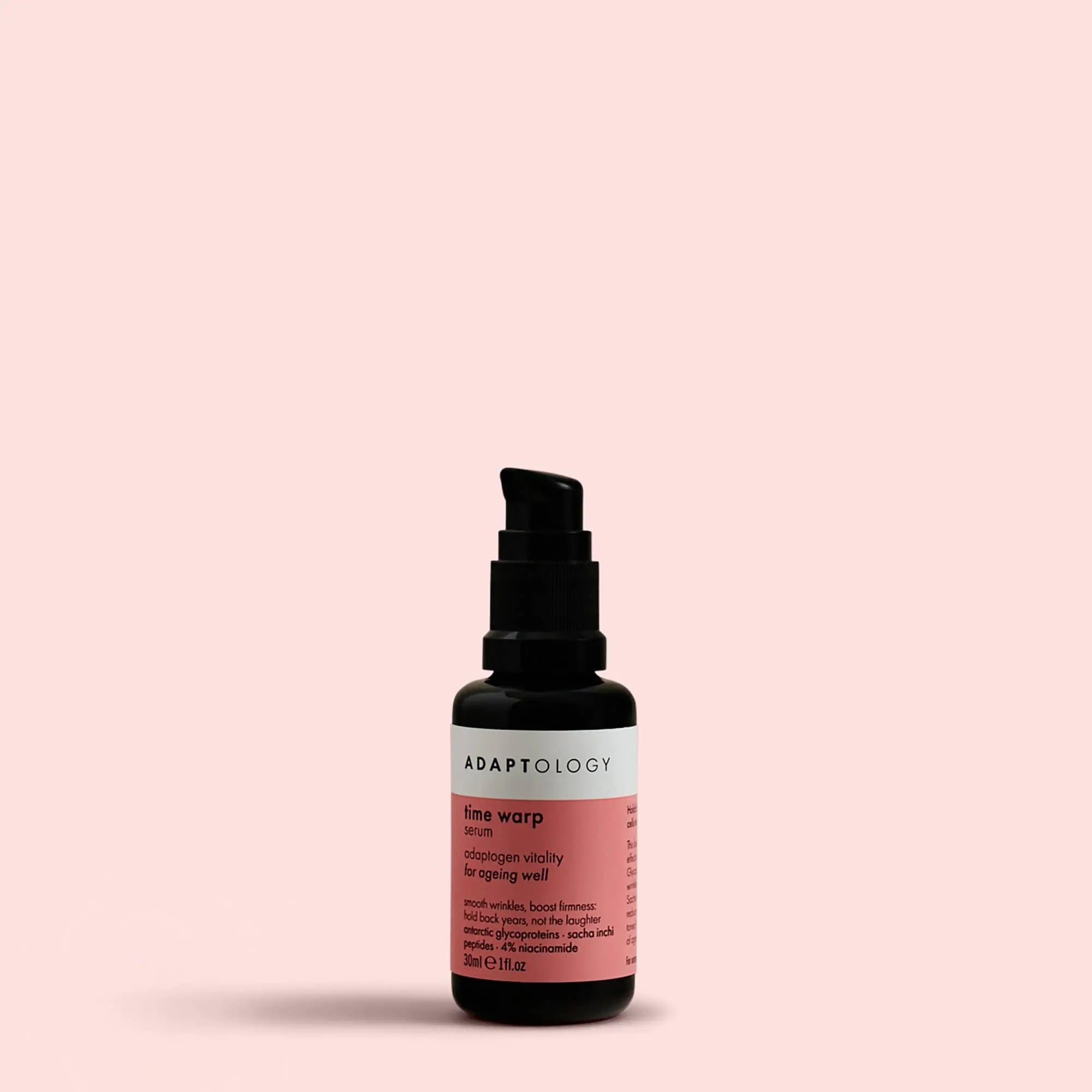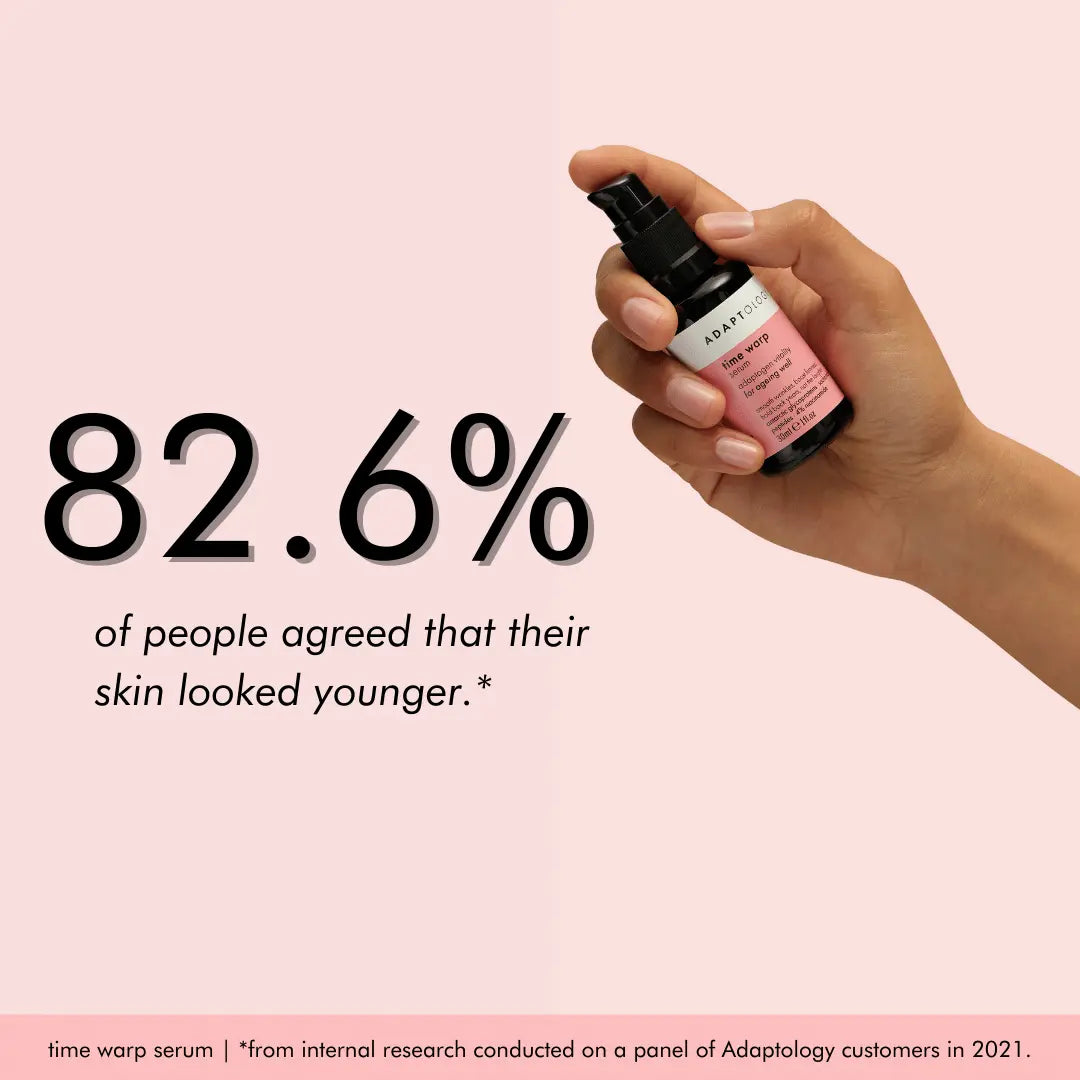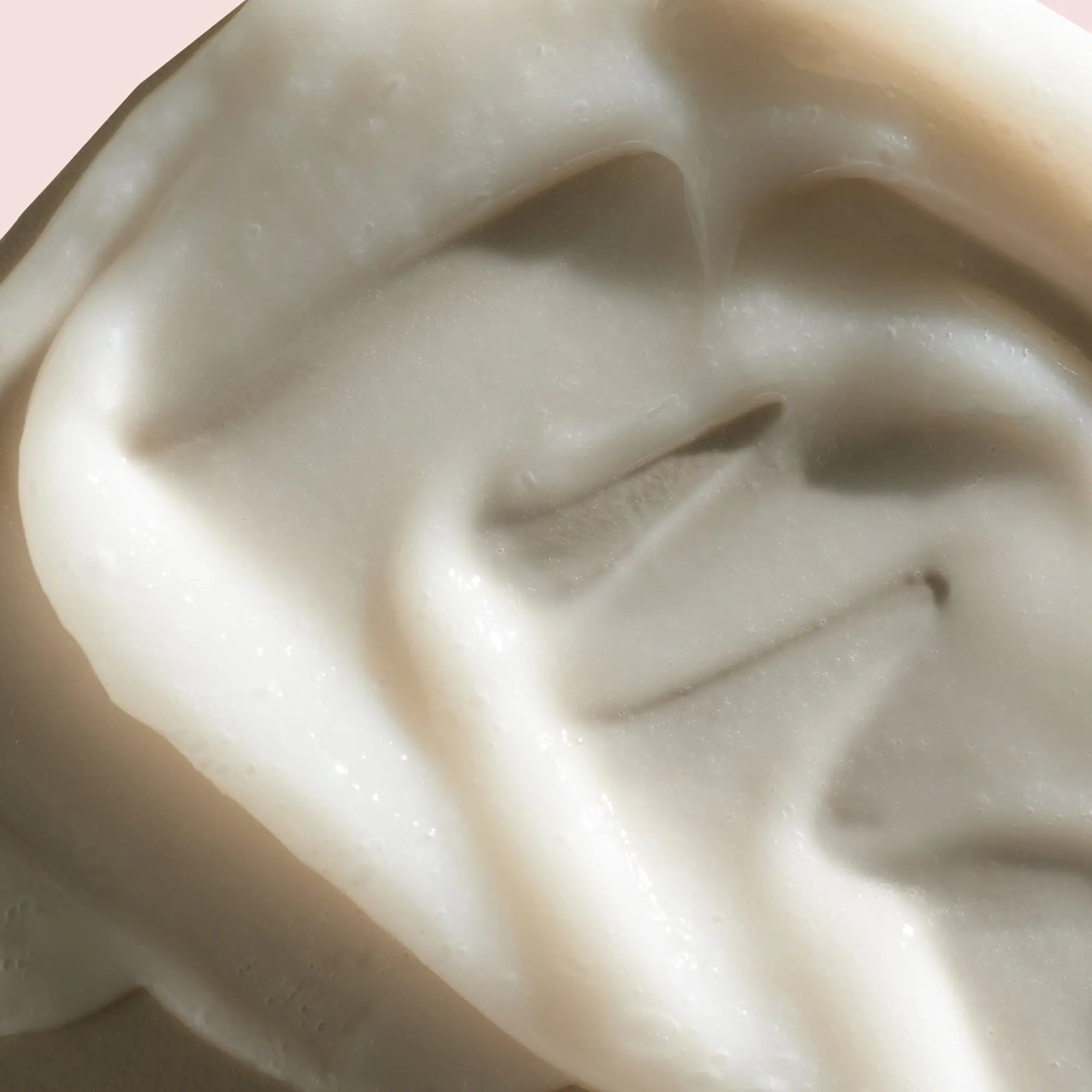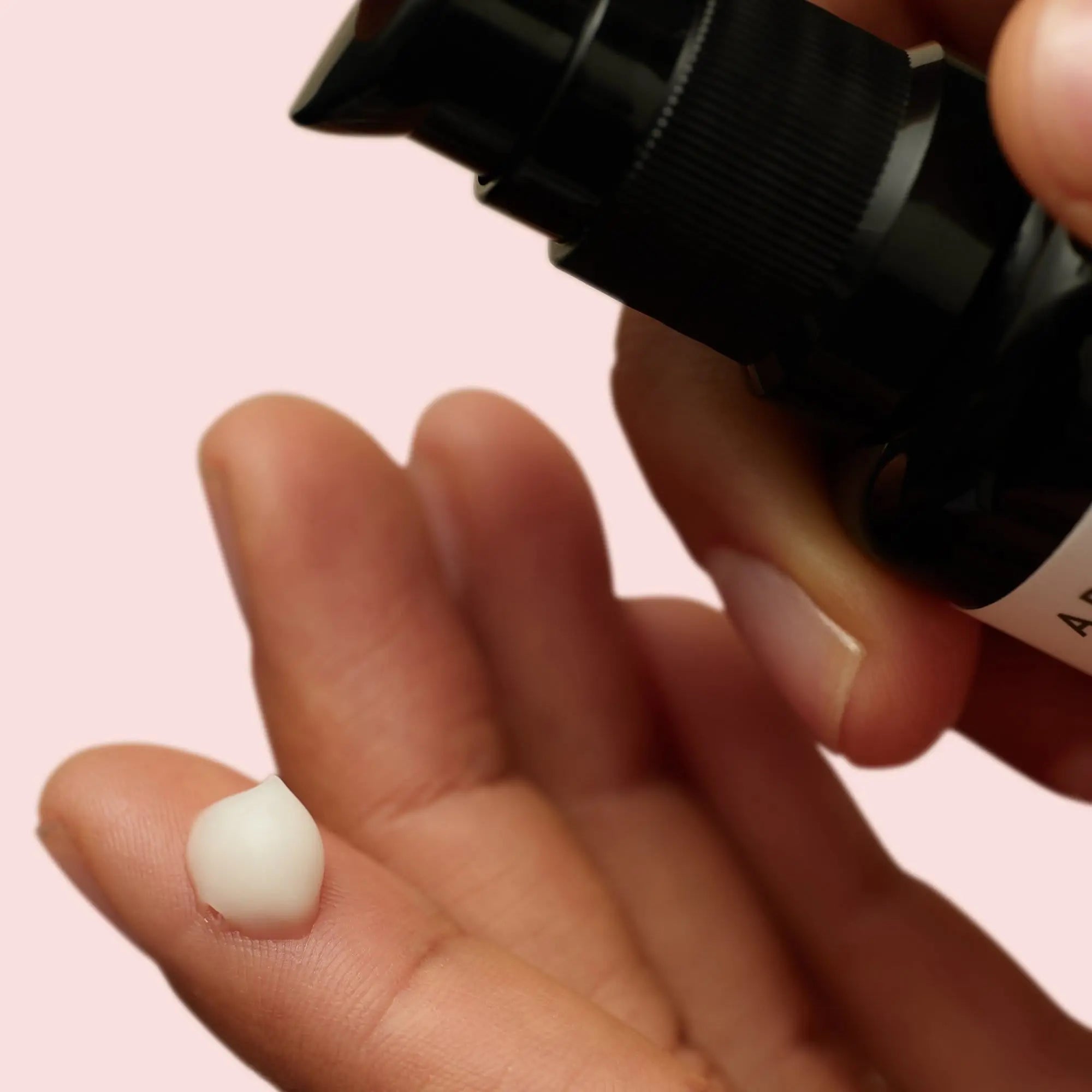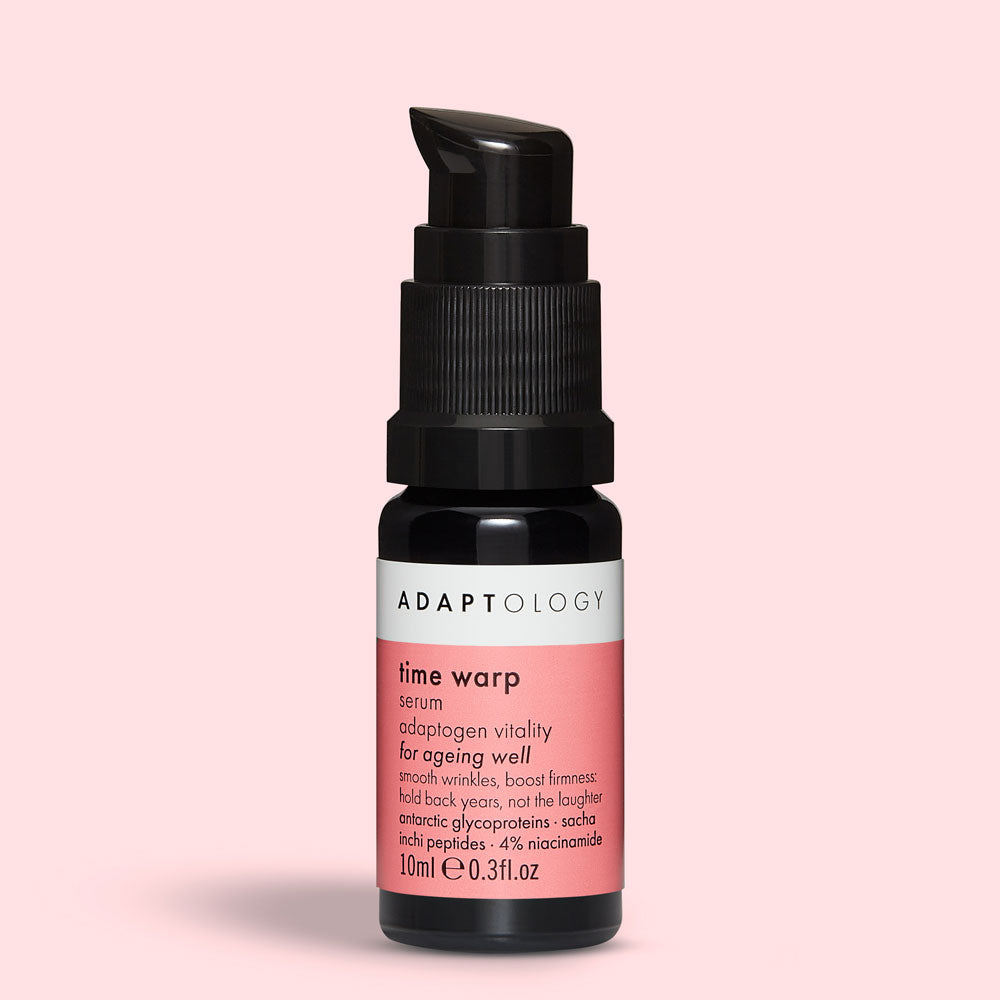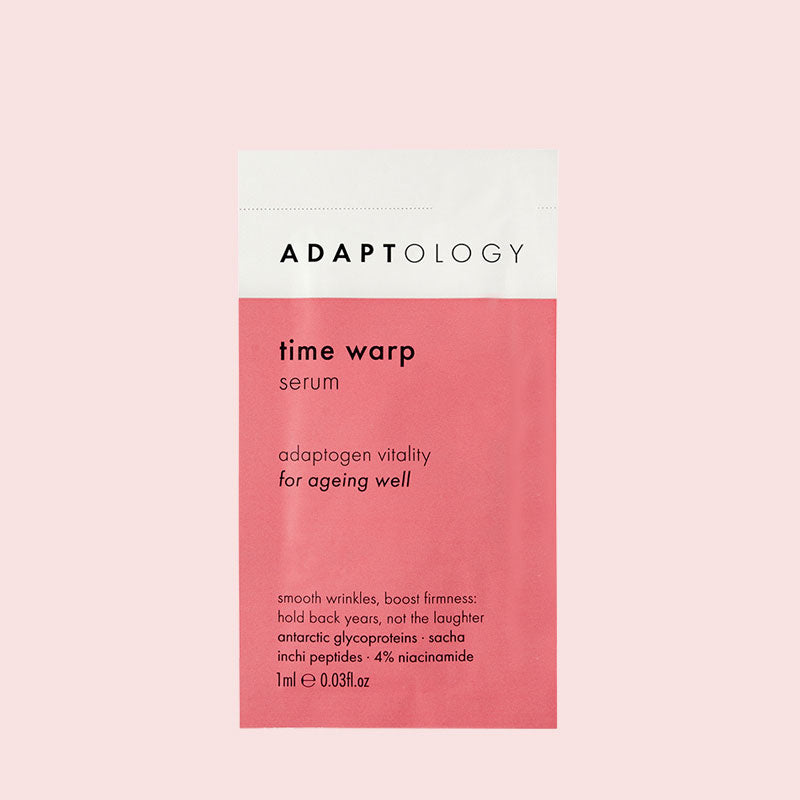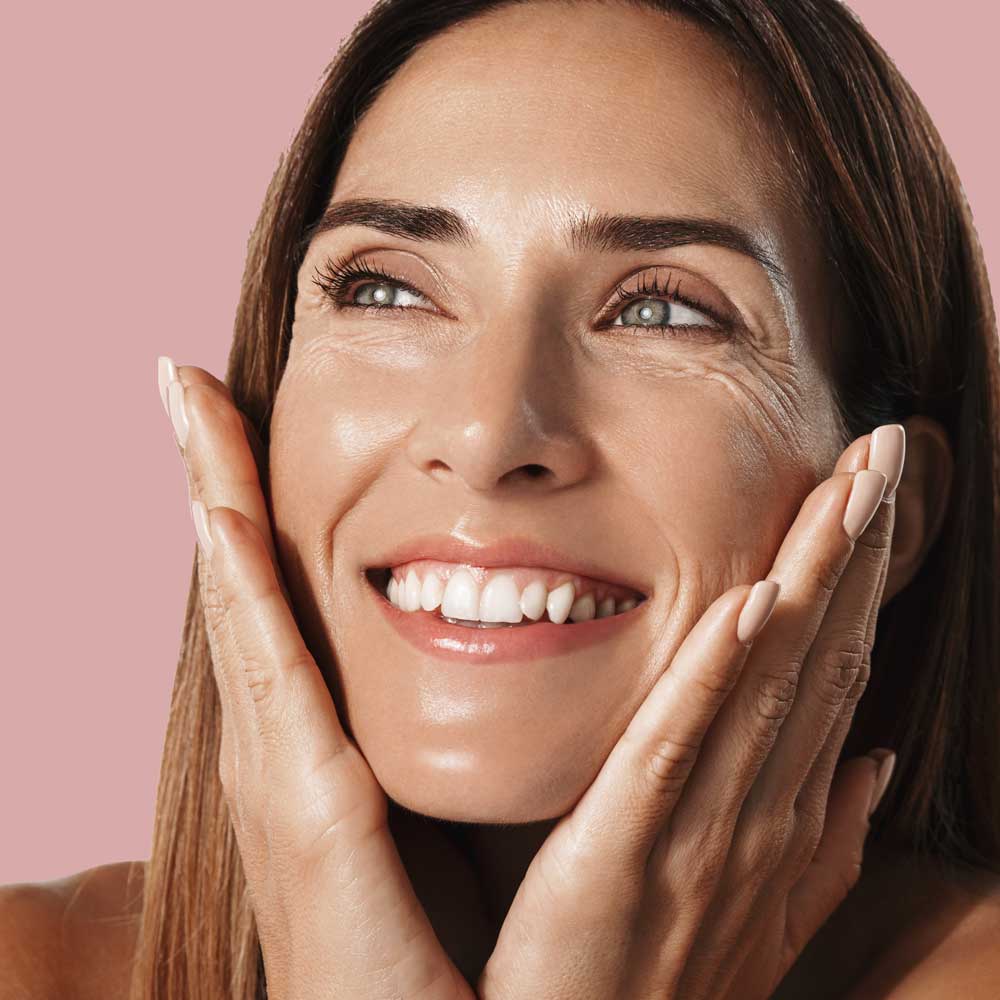 Product benefits
- Reduce the visible signs of ageing, reducing the appearance of wrinkles

- Improve the appearance of firmness

- Supports healthy collagen production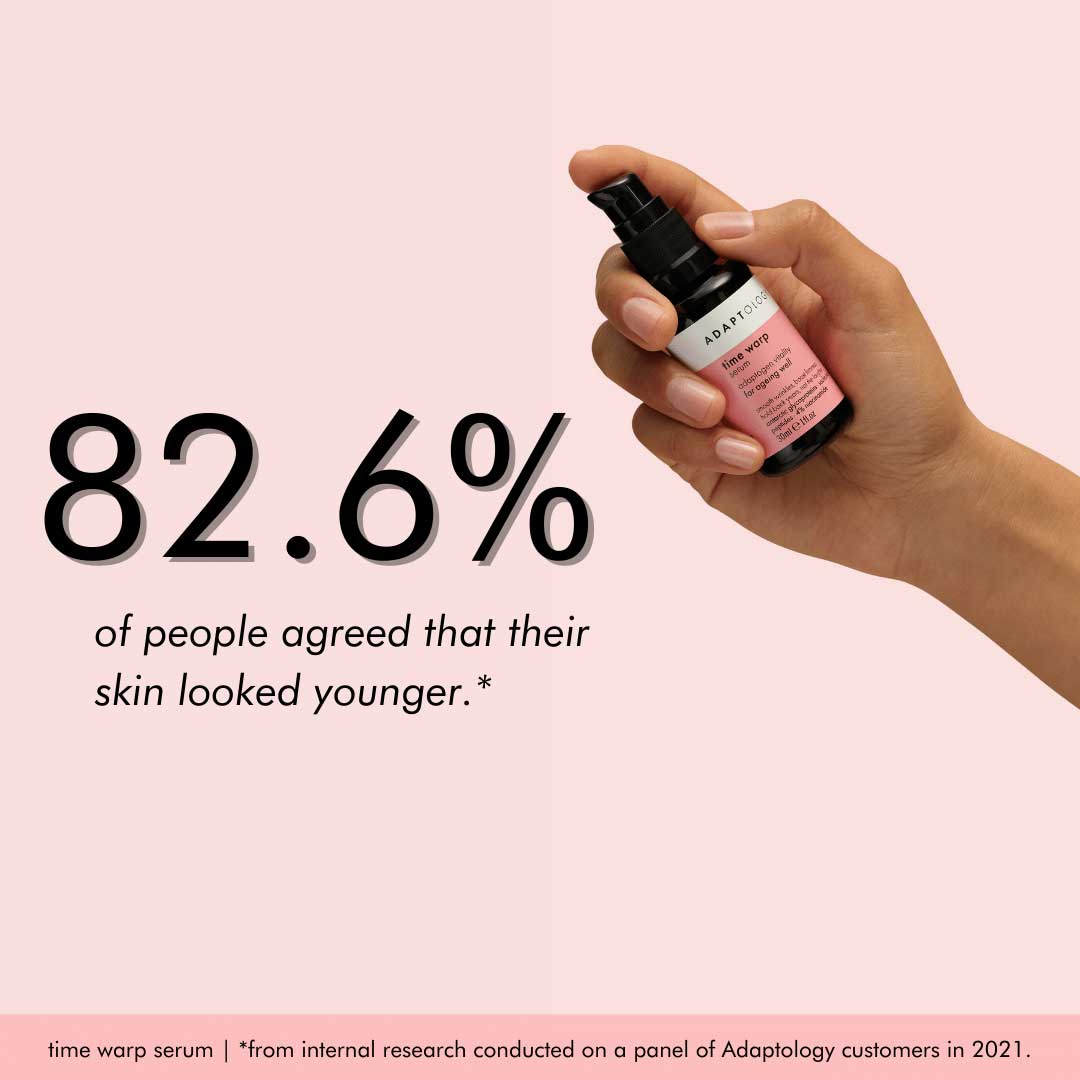 Efficacy results
70.6% of people noticed an improvement in the appearance of fine lines and wrinkles.

76.5% of people agreed that their skin felt firmer.

82.4% of people agreed that their skin looked more radiant.

82.6% of people agreed that their skin looked younger.

76.5% of people would recommend this product to friends or family.
Product certifications and standards
Carbon Neutral

This product generated 0.26g of carbon which has been fully offset

Cruelty free

This product is certified cruelty free with Cruelty Free International

Natural With Organic Ingredients

This product is 96% Natural and, 50% Organic
Key Ingredients
Antarctic Glycoproteins

Imagine your superpower was surviving by clinging on to an Antarctic glacier. The bacteria that thrive in these conditions evolved special glycoproteins to protect cell walls from extreme cold and salt. These handily protect human skin, keeping it hydrated. They also increase skin cohesion, stimulating collagen and elastin production. All things that improve skin smoothness and reduce wrinkles.

The results? Glycoproteins reduce wrinkle depth by 44%, boost hydration by up to 45% and naturally protect skin in extreme cold.

Sacha Inchi Peptides

Sacha Inchi is a trendy superfood, sourced from the Peruvian Amazon and packed with 17 times more omega 3 than salmon. Sacha Inchi peptide is an anti-aging ingredient clinically proven to decrease facial sagginess for a more contoured jawline, restructure & smooth skin, increase dermis density and reduce wrinkles. Derived from an ancient Peruvian grain, it boosts firmness, reducing the appearance of wrinkles, leaving skin feeling toned for a more youthful and rejuvenating look. It is also high in omega 3 fatty acids which help moisturise and soften skin leading to wrinkle prevention

The results: proven to reduce skin sagging by 45% and decrease skin roughness more than 20%.

Niacinamide

Niacinamide is needed by your skin to make several enzymes (NAD+ and NADP) that are used in reactions that repair damage, make new cells and function in a healthy manner. We get Niacin from vitamin B rich foods - such as tuna, peanuts and avocado - but the body does not store it so we need fresh supplies every day. Niacinamide provides natural anti-inflammatory and antioxidant protection. Applied to skin it can also increase the production of Ceramides - the lipids that form skin's protective barrier. Because it is a building block of healthy skin, Niacin has claimed benefits for blemish clearing, minimising enlarged pores, smoothing wrinkles, improving uneven skin tone, diminishing dullness. All signs that your skin has exactly what it needs to find its own natural healthy balance.

The results? 4% Niacinamide further boosts blemish clearing; AGEING: Niacinamide reduces the appearance of wrinkles by 51%.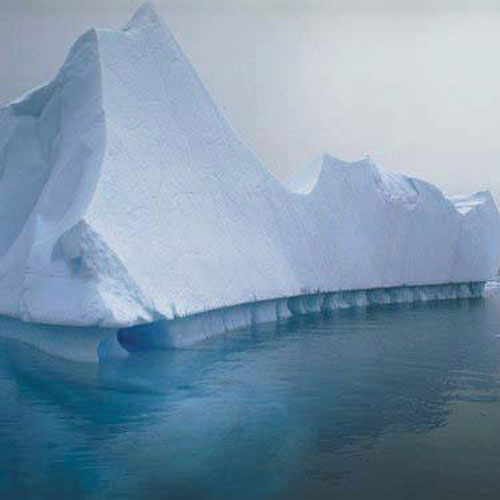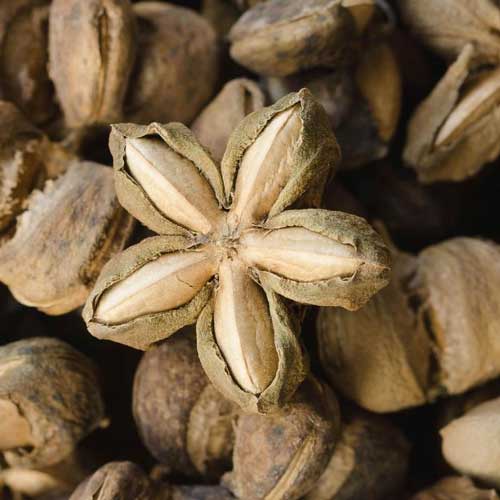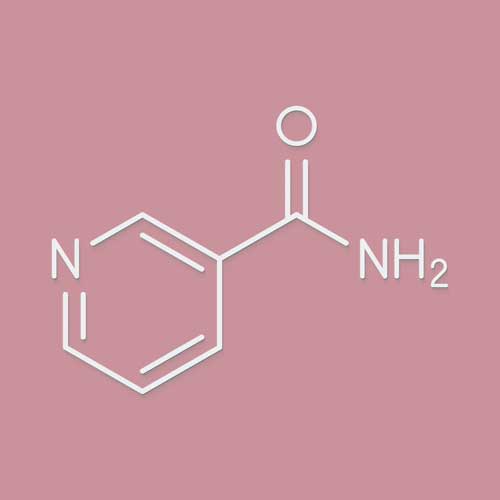 What you told us
"I love using Time Warp Serum, after about a week of using daily my skin felt refreshed. I began to notice my fine lines were less visible. I have loved using the product and hope to continue using it." - Deb

"I love using the serum as it's smells delish and makes my skin feel fresh and radiant! A must have in my daily skin routine!" - Andrea
FAQs
What certifications does this product have?

This product is natural with organic ingredients and is 96% natural and, 50% organic and certified cruelty free
How much should I use?

We recommend using one pump of this face serum per application.
How should I store this product?

This product is housed in a fully recyclable glass bottle with recycled plastic pump, which looks beautiful stored anywhere from your bedside table to your bathroom shelf. We use Miron UV glass to protect our amazing natural actives and ingredients and allow your product to have a longer shelf life.

However we do recommend keeping them away from direct sunlight, such as on a windowsill, as this may cause the product to evaporate or melt.
What fragrance does this product have?

Delicately fragranced with 100% natural, hypoallergenic fragrance
How do I recycle the packaging when I'm finished?

The glass bottle is recyclable.

The plastic pump is not easily recyclable.

The FSC paper box is recyclable.

The product label is not recyclable.