time warp toner
Regular price

Sale price

£28.00
natural anti aging toner
New skin cells are born every day. Ageing doesn't change this, but it does slow down the cycle of their replacement. From 3 weeks in your teens, to 3 months in your 60s. That's why our facial toner uses enzymes to accelerate skin renewal. Restoring a healthy glow with adaptogens to boost cell vitality (Ashwagandha). Bringing deep hydration to plump and smooth out wrinkles (low molecular weight HA).
1. How to use

Apply to cleansed skin using a reusable cotton pad.
2. Certifications and standards

This product is certified cosmos organic and is 99.9% natural and 62% organic and certified cruelty free.

Delicately fragrancedd with Organic Rosewater and Orange Flower Water. and dermatologically tested to mimimise skin sensitivity.
3. Full ingredients

Aqua (Water), Rosa Damascena Flower Water*, Citrus Aurantium Amara Flower Water*, Pentylene Glycol (From Sugar Cane), Glycerin, Sodium Hyaluronate, Mucor Miehei Extract, Withania Somnifera Root Extract*, Aloe Barbadensis Leaf Juice Powder*, Fructose, Potassium Sorbate, Phytic Acid, Sodium Benzoate, Sodium Citrate.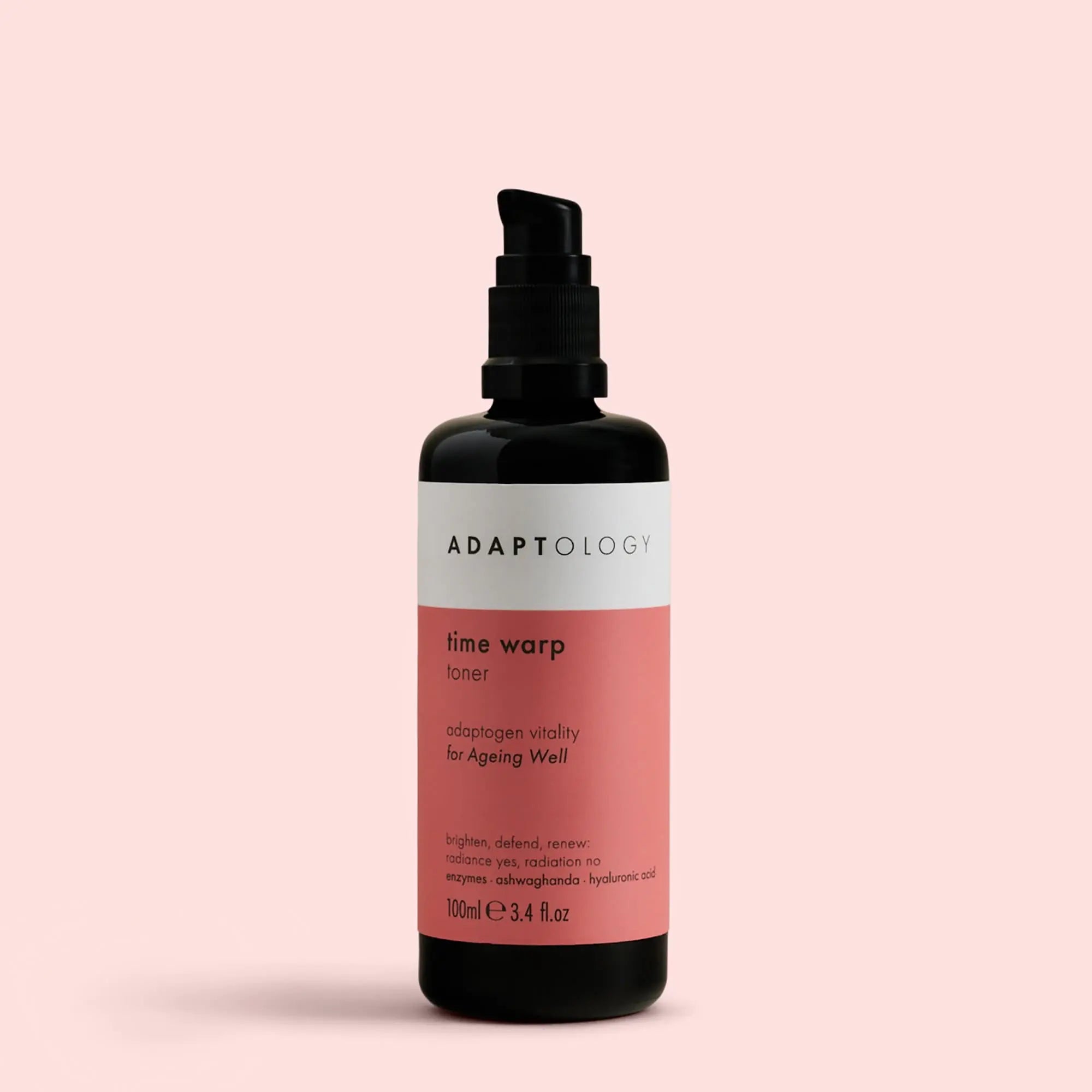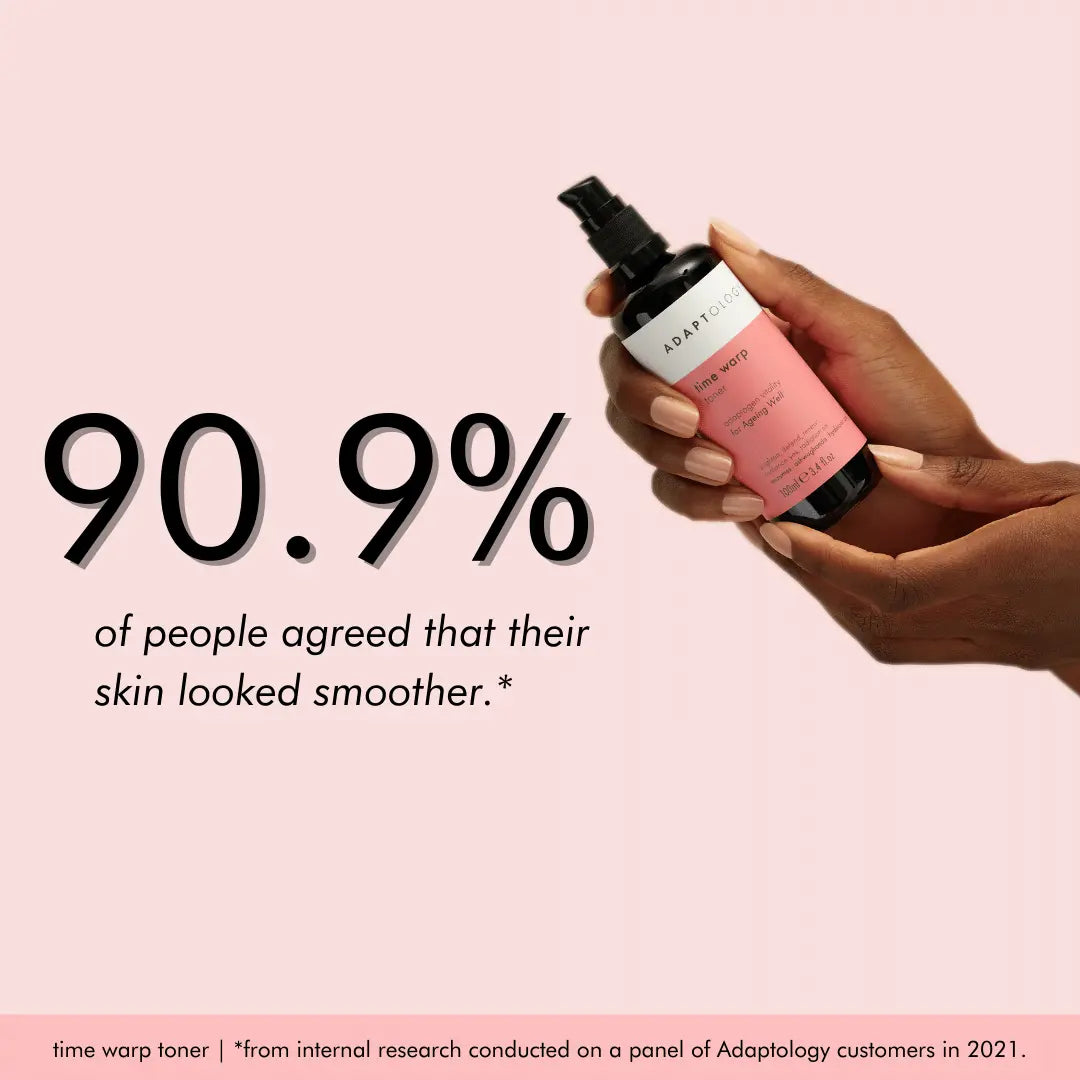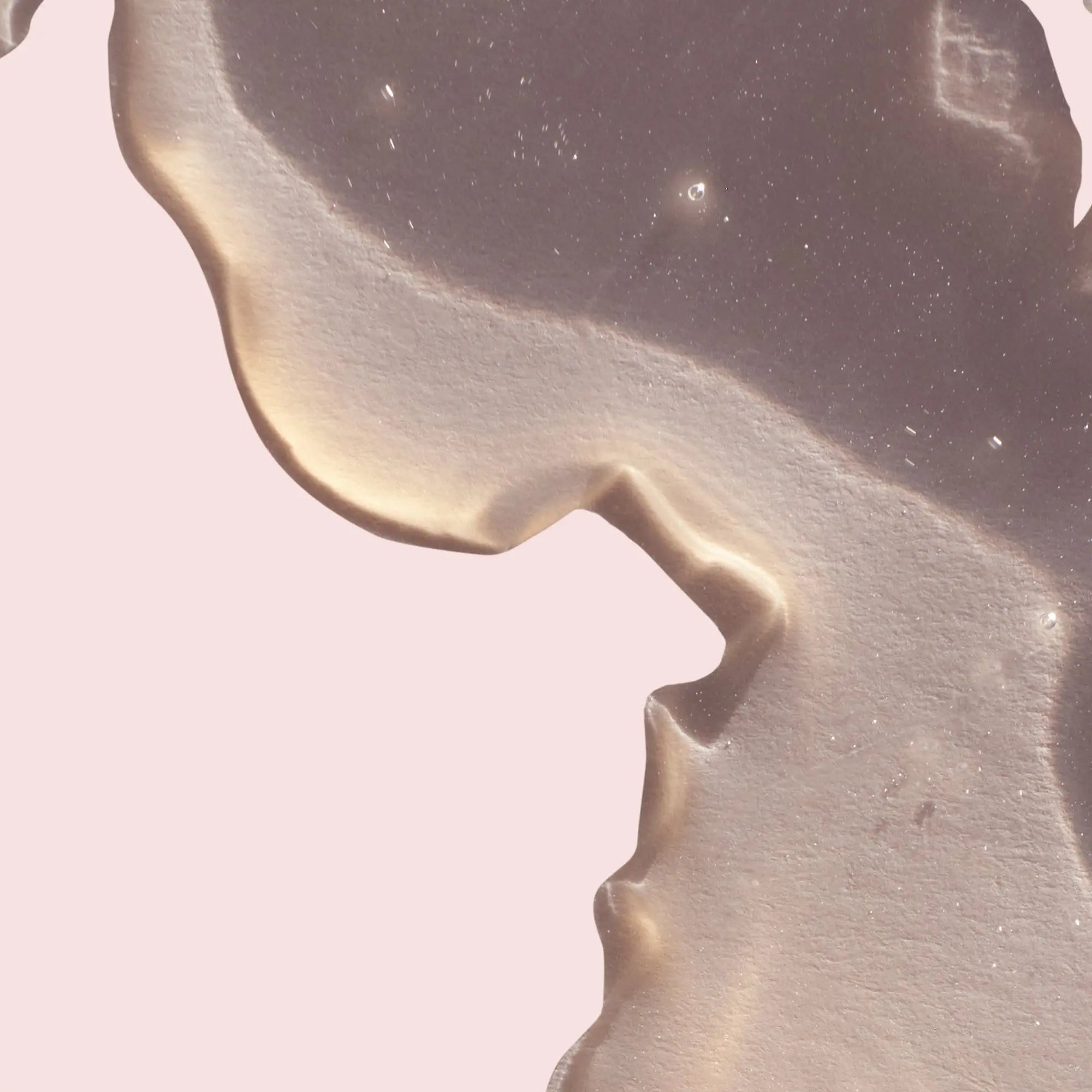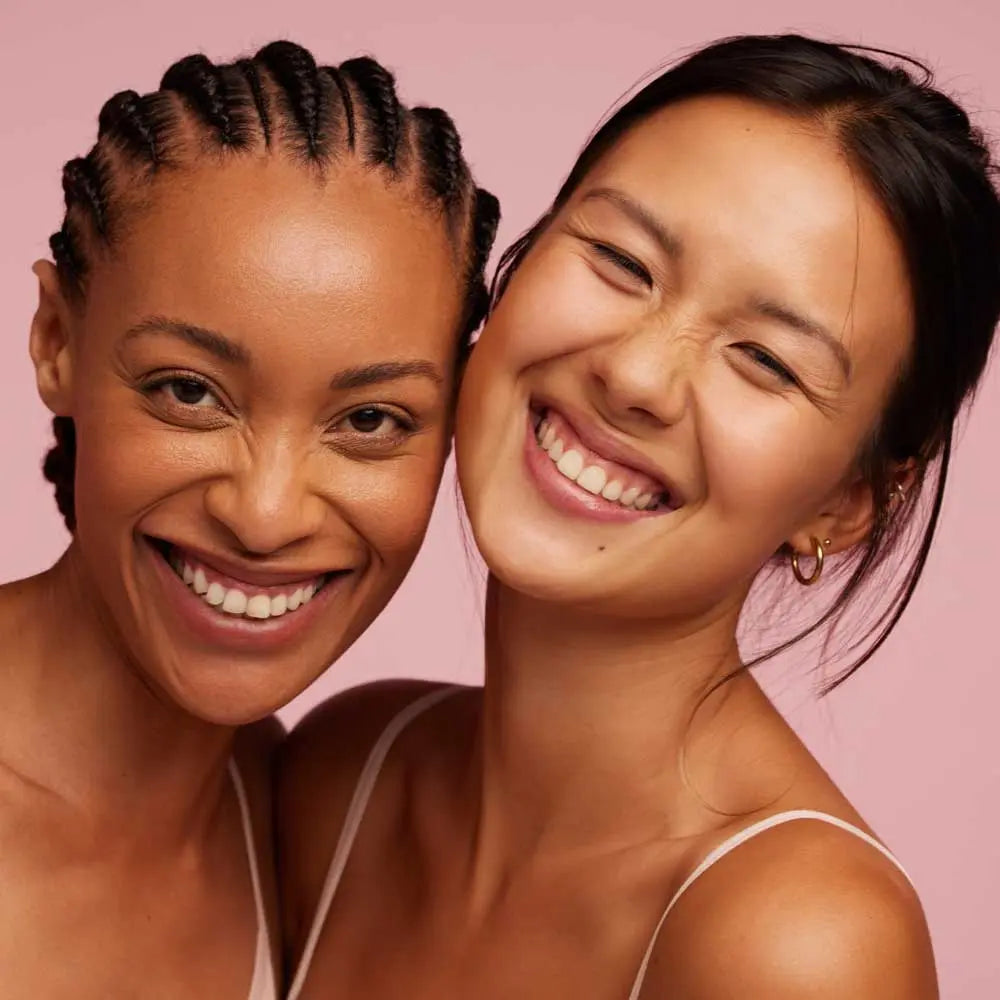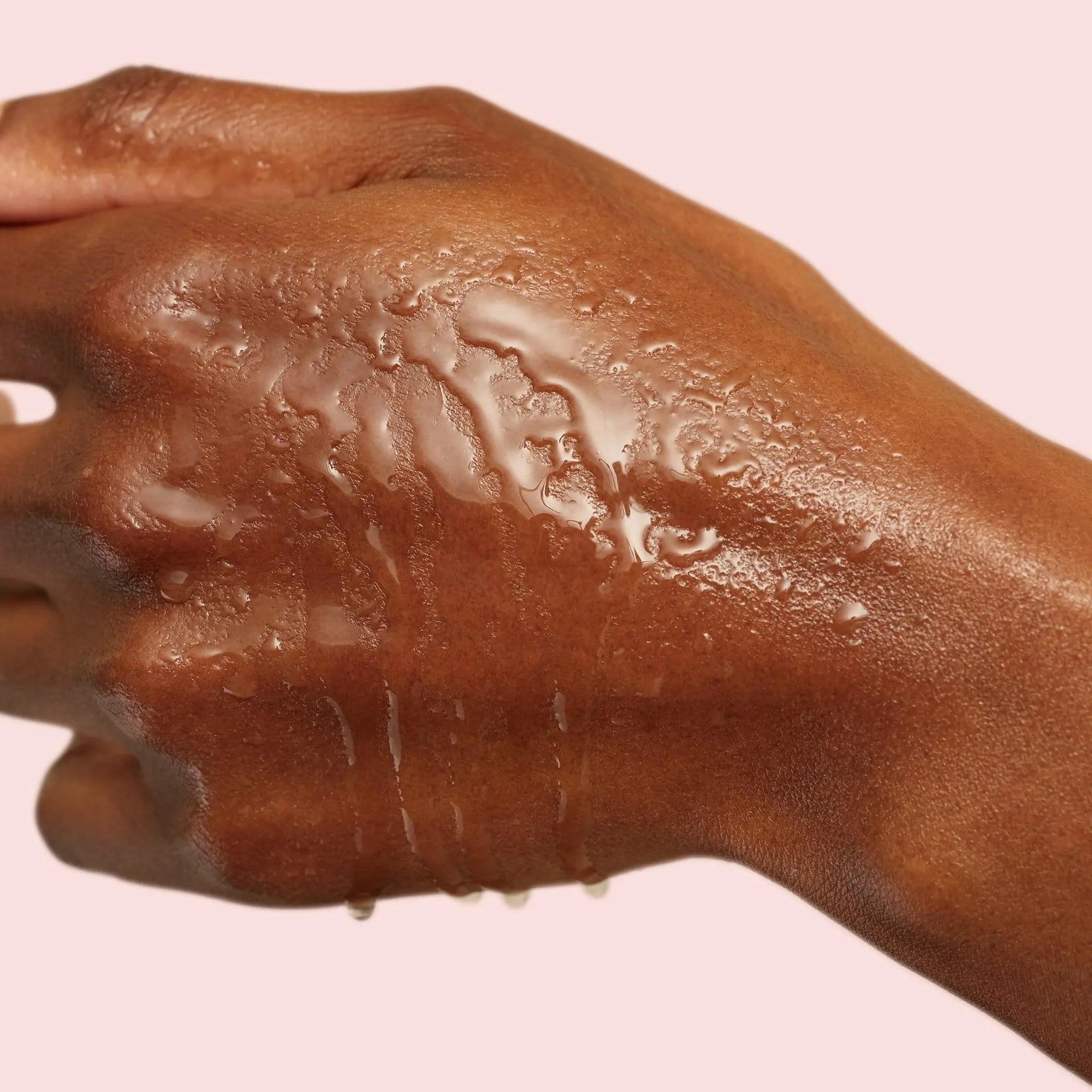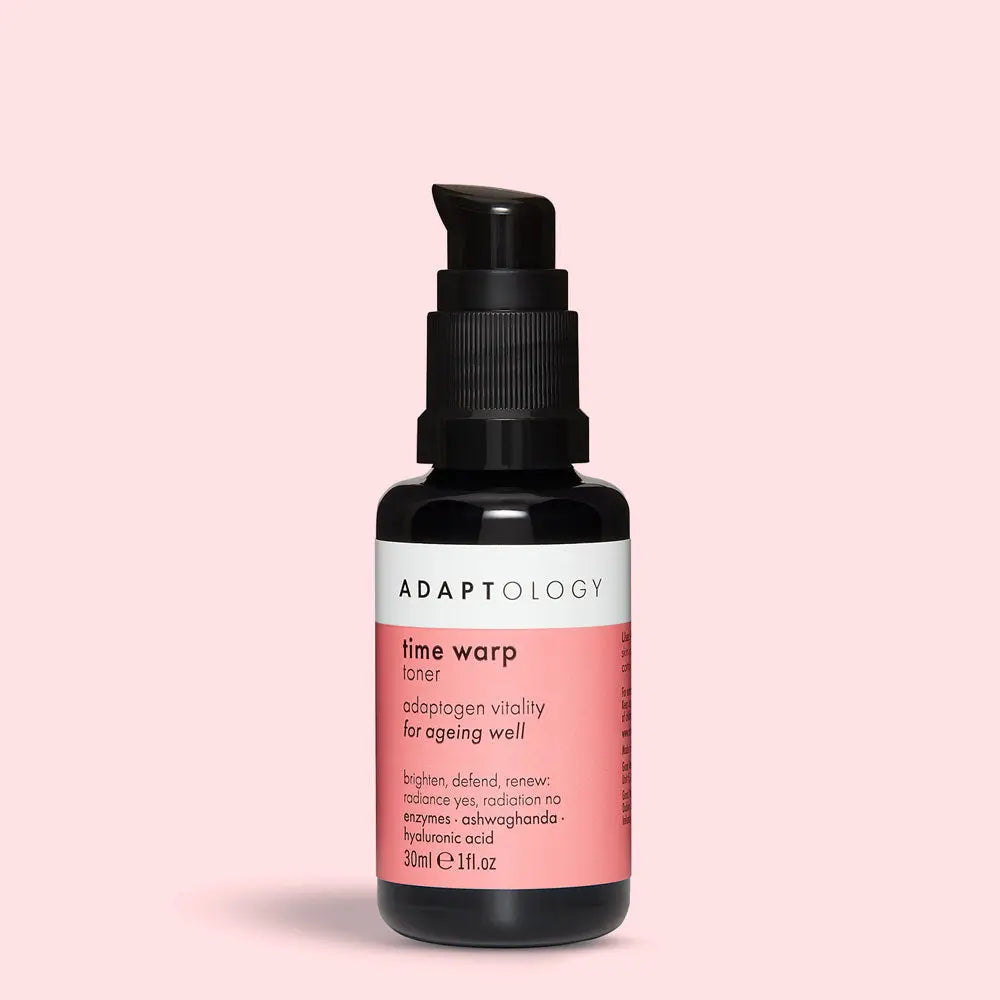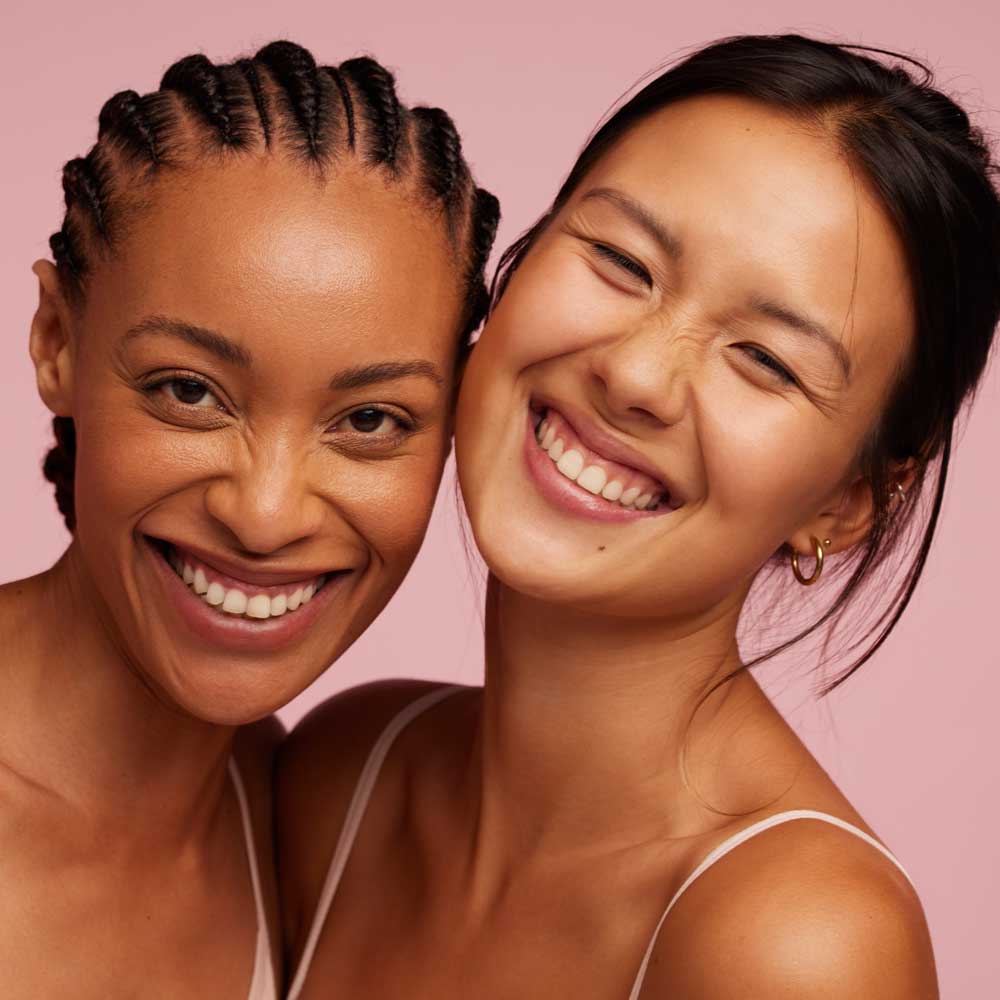 Product benefits
- Defends the skin against blue light radiation

- Enhances cellular renewal, revealing brighter skin without irritation

- Hydrates and plumps up dehydration lines.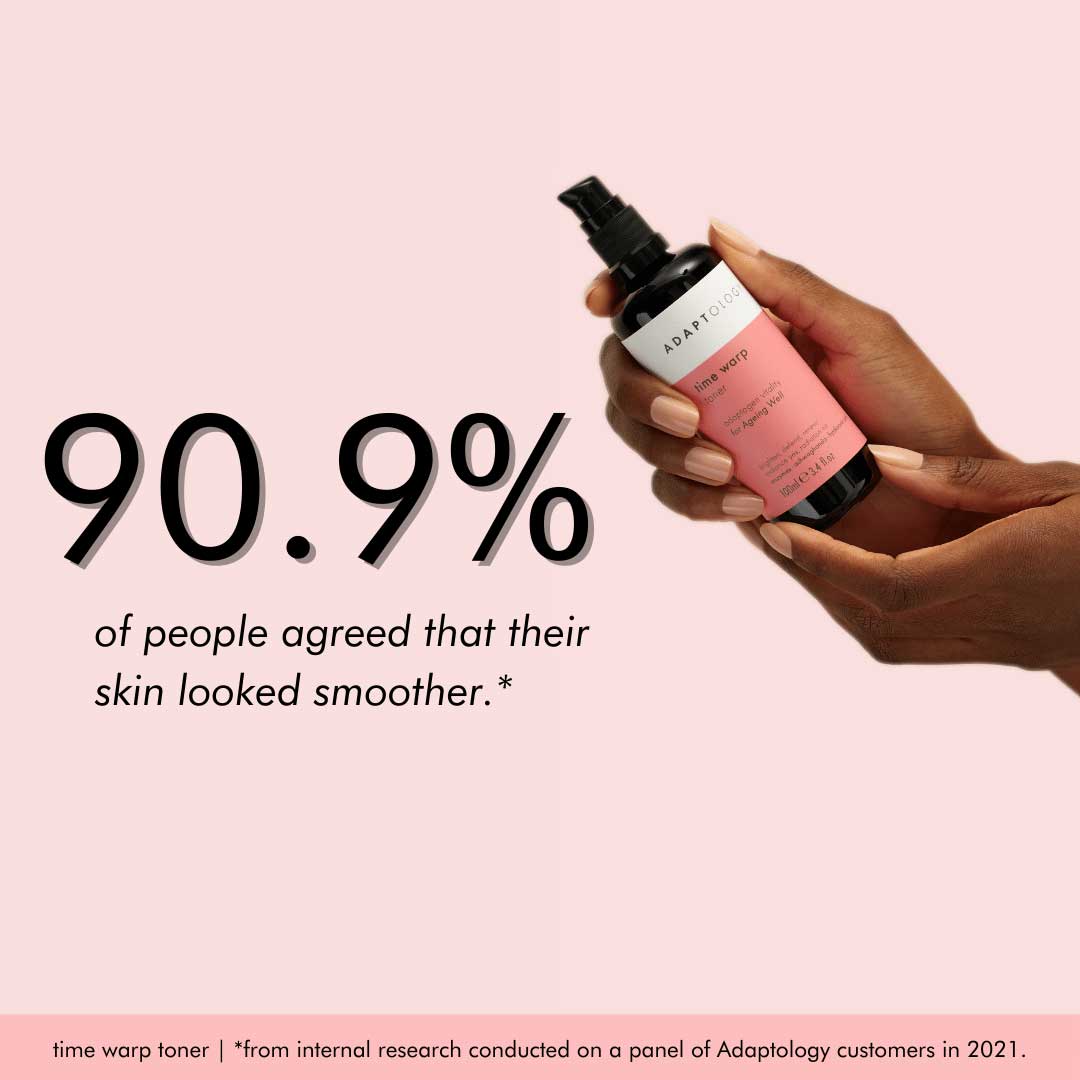 Efficacy results
63.7% of people noticed an improvement in the appearance of fine lines and wrinkles.

90.9% of people agreed that their skin looked smoother.

91% of people agreed that their skin looked brighter and more radiant.

90.9% of people agreed that their skin felt hydrated.

90.9% of people would recommend to friends and family.
Product certifications and standards
Carbon Neutral

This product generated 0.43g of carbon which has been fully offset

Cruelty free

This product is certified cruelty free with Cruelty Free International

Certified Cosmos Organic

This product is 99.9% Natural and 62% Organic
Key Ingredients
Enzymes

Mushrooms are all the rage at the moment. And that's because they act as nature's bio-innovation lab. Funghi use an incredible range of enzymes to biodegrade tough organic matter. A forest mushroom from Japan called Mucor Miehei produces an enzyme called Actizyme. Scientists discovered this closely mimics enzymes produced by human skin to stimulate renewal. It matches so closely that Actizyme blends in like a ninja. It even adjusts pH to match that of the skin. The result is the gentle peeling away of old skin cells without the irritation caused by harsher exfoliation agents.

The results? 20% more skin renewal. Leaving the skin noticeably smoother. Actizyme also hydrates the skin, improves brightness and clarity.

Ashwaghandha

Ashwagandha or Indian Ginseng was used in Ayurvedic medicine for thousands of years. The name Ashwa is Sanskrit for horse as this adaptogenic powerhouse was associated with youthfulness, vitality, a lustrous complexion, boosted immunity and - you guessed it - the strength of a horse.

More recently it has become a trend ingredient for natural skincare. Ashwagandha contains antioxidants and anti-inflammatory compounds that help protect the skin from stress caused by UV-light, blue light and environmental pollutants. It reduces the signs of fatigue in favour of a healthy glow by boosting cellular energy and restoring skin vitality.

Hyaluronic Acid

Hyaluronic Acid (HA) provides effective hydration. This clear gloopy substance is naturally produced by your body to keep cell tissues moist so you have bags of it already in your skin and eyes. Topping this up is hugely beneficial. The one problem with just adding it topically is it can sit on the surface. This creates a breathable surface barrier. But doesn't get deep into the skin. So in our formulations we also use Low molecular weight HA to plump the skin and smooth wrinkles. Along with Very Low molecular weight HA to go deeper into the skin with its hydration therapy.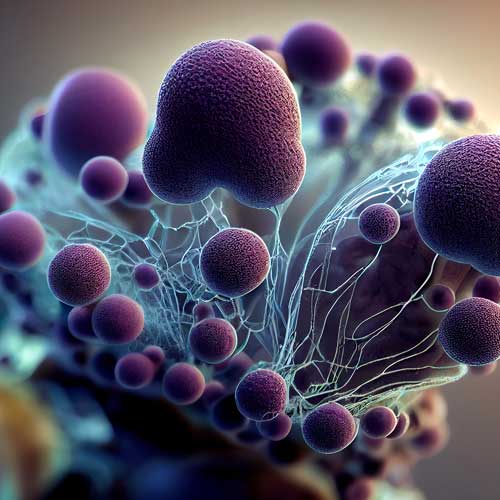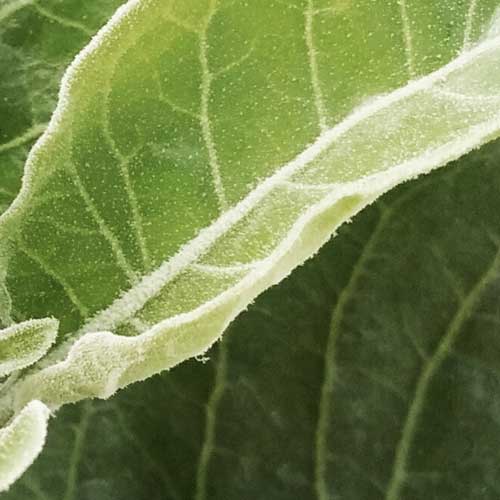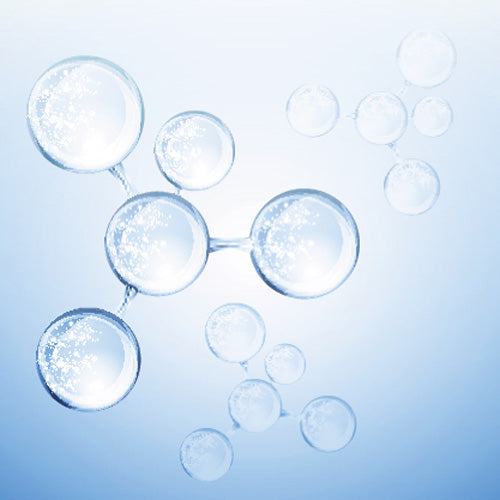 What you told us
"I love this product. My skin feels refreshed and hydrated after use and I noticed a difference to my complexion. I looked brighter and more radiant. The wrinkles looked less obvious and my face felt lifted and firmer." - Fiona

"This made my skin more radiant and refreshed, giving good hydration. Excellent all round toner, used it twice a day." - Lynn
FAQs
What certifications does this product have?

This product is certified cosmos organic and is 99.9% natural and 62% organic and certified cruelty free
How much should I use?

We recommend one to three sprays of this organic toner per use
How should I store this product?

This product is housed in a fully recyclable glass bottle with recycled plastic pump, which looks beautiful stored anywhere from your bedside table to your bathroom shelf. We use Miron UV glass to protect our amazing natural actives and ingredients and allow your product to have a longer shelf life.

However we do recommend keeping them away from direct sunlight, such as on a windowsill, as this may cause the product to evaporate or melt.
What fragrance does this product have?

Delicately fragrancedd with Organic Rosewater and Orange Flower Water.
How do I recycle the packaging when I'm finished?

The glass bottle is recyclable.

The plastic pump is not easily recyclable.

The FSC paper box is recyclable.

The product label is not recyclable.